JAG students visit Ranken Technical College in Perryville.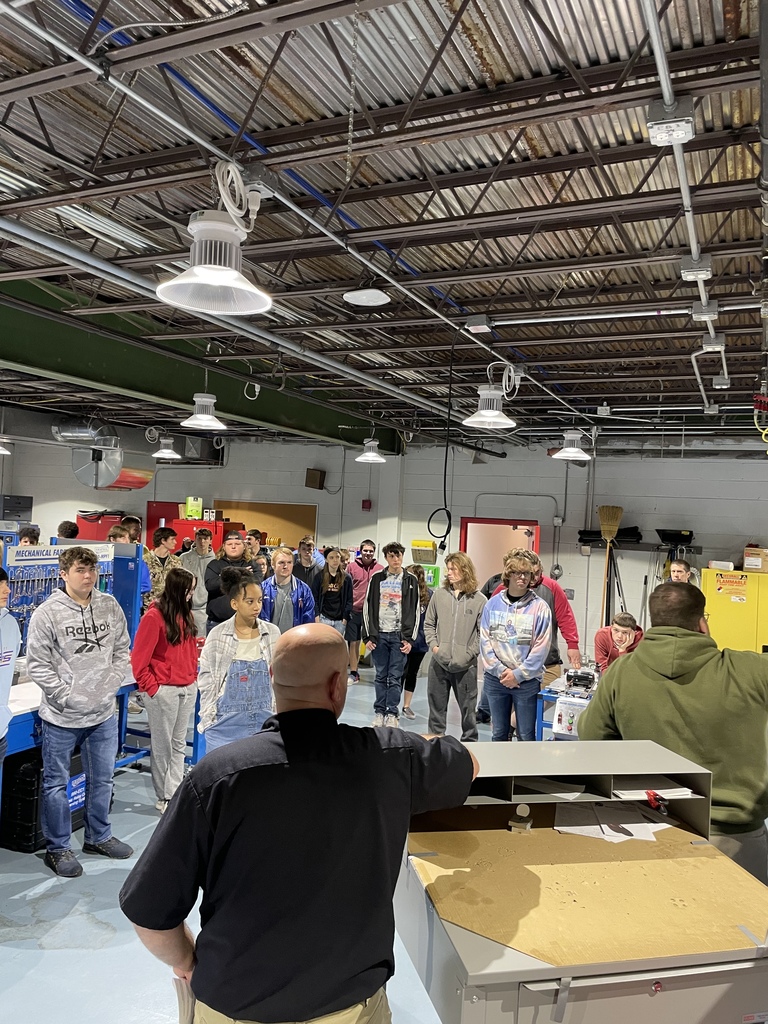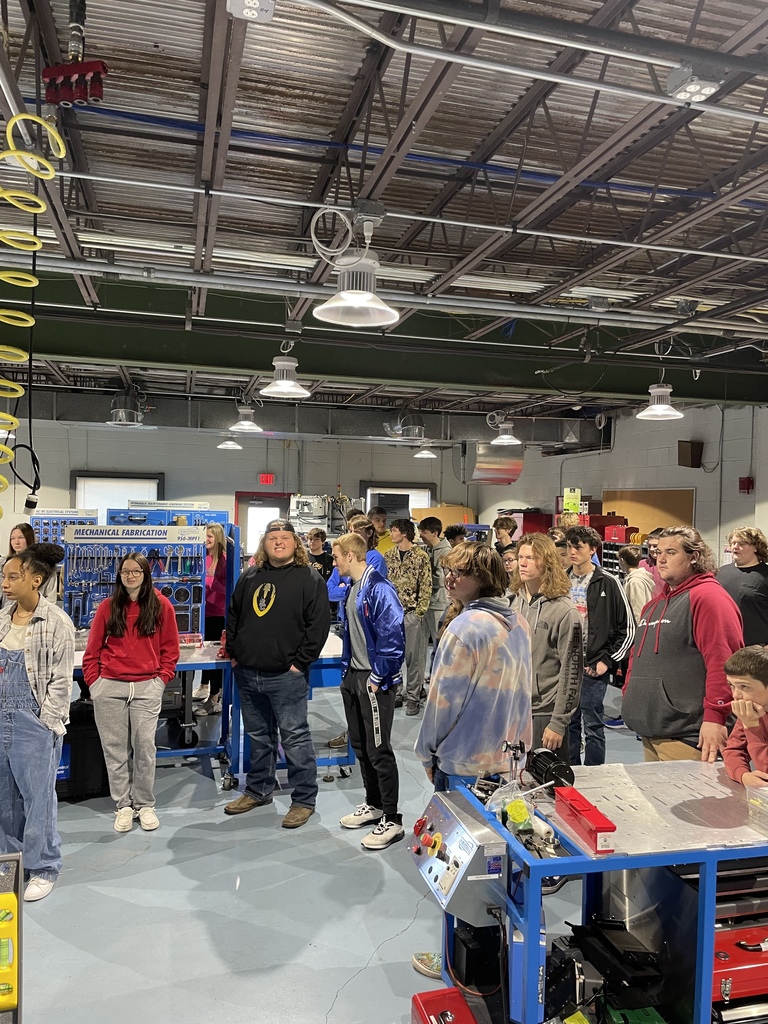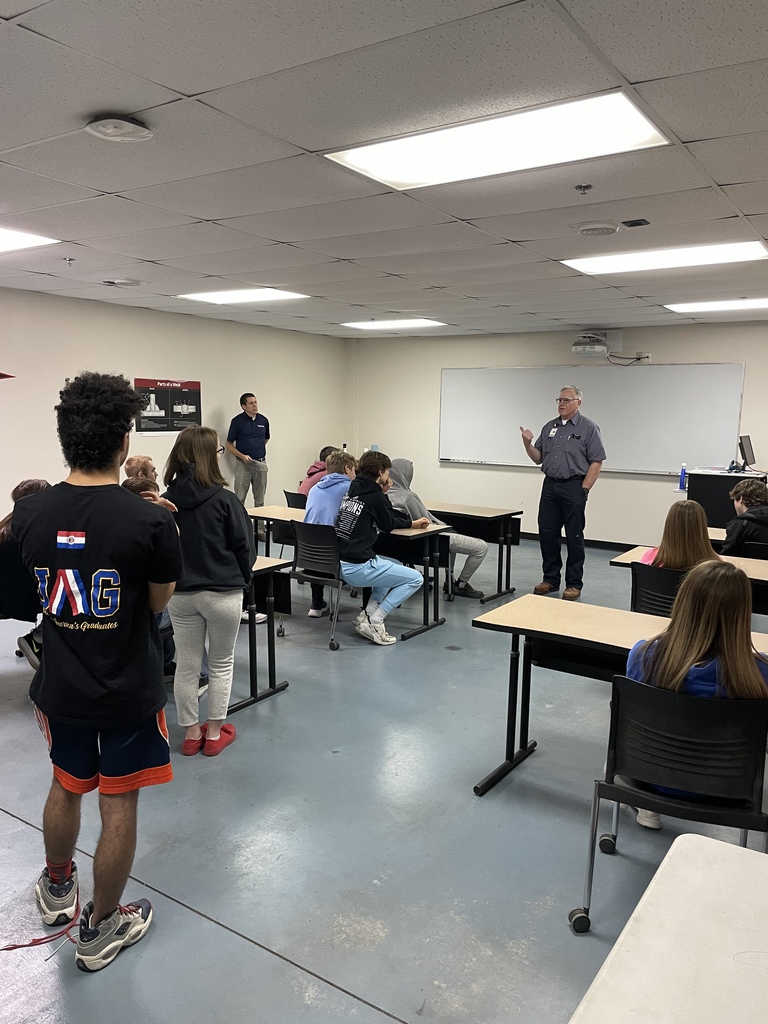 On October 21, Mr. Conaway took his advanced art and independent study students to the SEMO River Campus to participate in a college art student workshop. This workshop, entitled "innovation dock", was offered to select students that show an interest in art as a postgraduate possibility. High school students worked alongside college students and were encouraged to "pick the brains" of college students with concerns they may have. High school students also got a chance to meet the amazing professors in the SEMO art department. "It was a great experience for students and I hope it proves that the students asked to participate could fit right into a college art curriculum", said Mr. Conaway.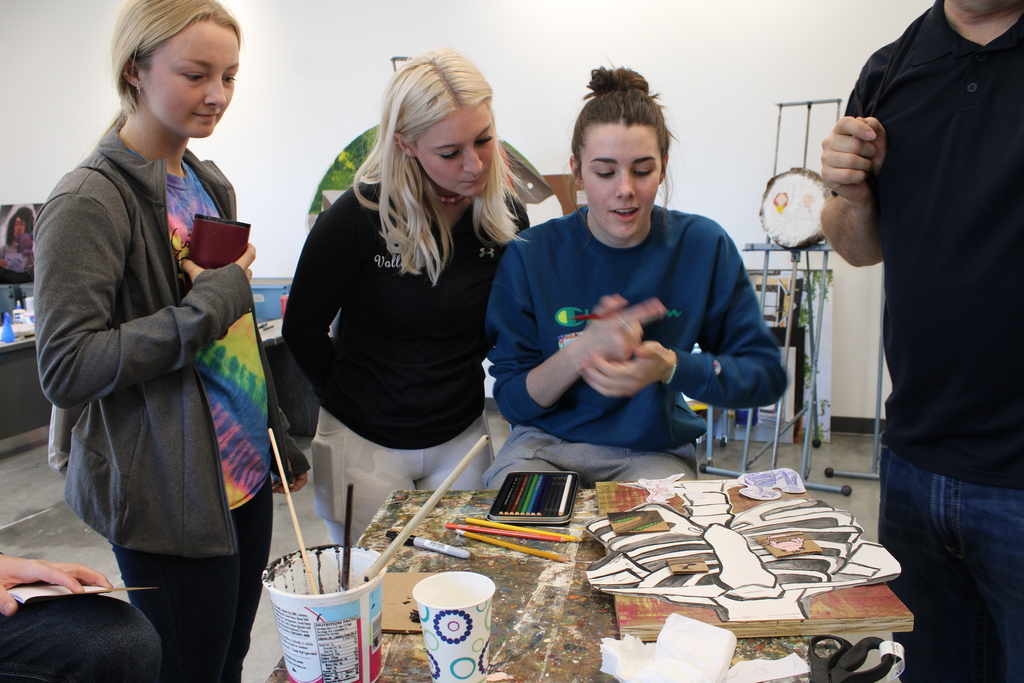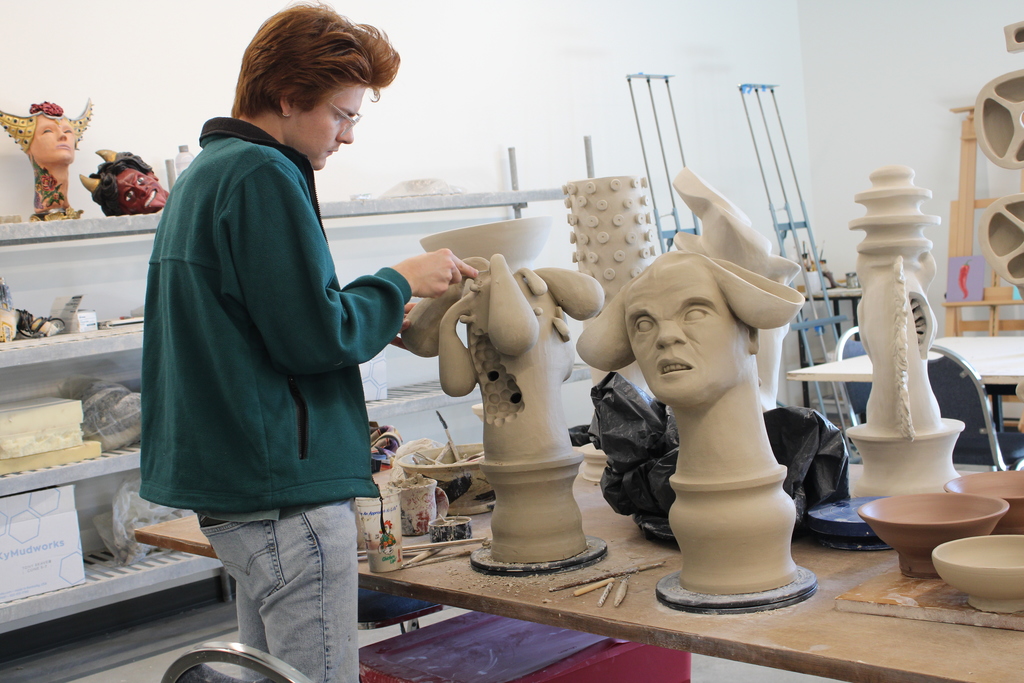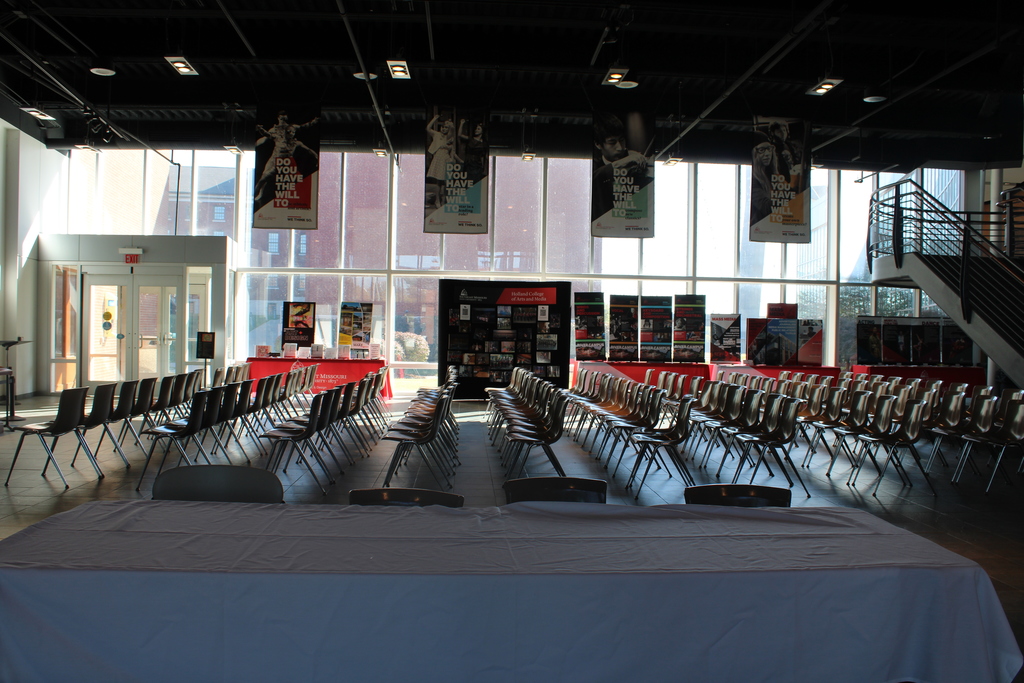 On Saturday, October 15, 2022 Mr. Conaway took his high school art club to St. Louis for a full day of visiting art galleries and experiencing the local art culture of St. Louis. The day started with a great visit to the Soulard Art Gallery where we were able to visit with many of the local artists. Each student took home a piece of artwork from the gallery as artist and gallery director Rich Brooks gave every student a signed original art print from his collection. After spending a couple of hours at the St. Louis Art Museum, we ate lunch on the Delmar Loop. Students were able to eat at local restaurants on the Loop as we attempted to avoid everyday fast food. After eating on the Loop, we traveled to the Bruno David Gallery where this photo was taken by world renowned art collector Bruno David himself. Mr. David said our group was the largest to ever visit the gallery and he was delighted by student's interest in art and complemented our "mature demeanor". Our last destination of the day was the St. Louis Artist Guild. This was a great visit as the gallery was conducting an artist critique and again students got the opportunity to ask questions to the artist. "This was as perfect of a field trip as I have ever conducted and I can't wait to go again", said Mr. Conaway. Special thanks to Mrs. Wilcoxon for going with us and sharing this experience with us.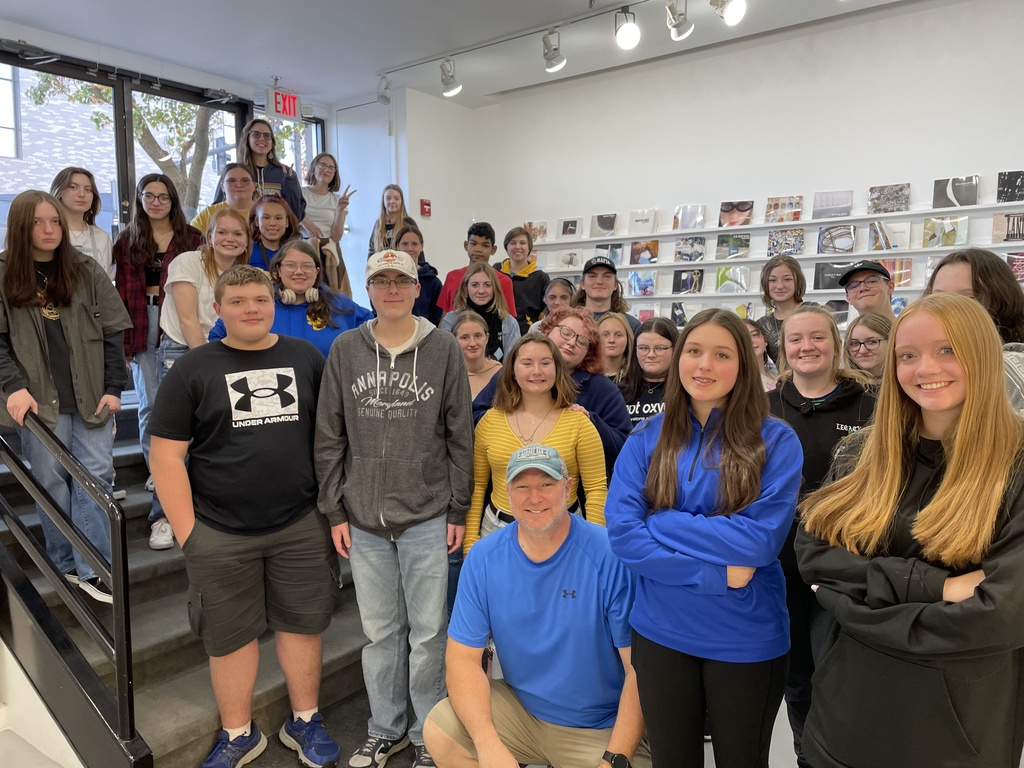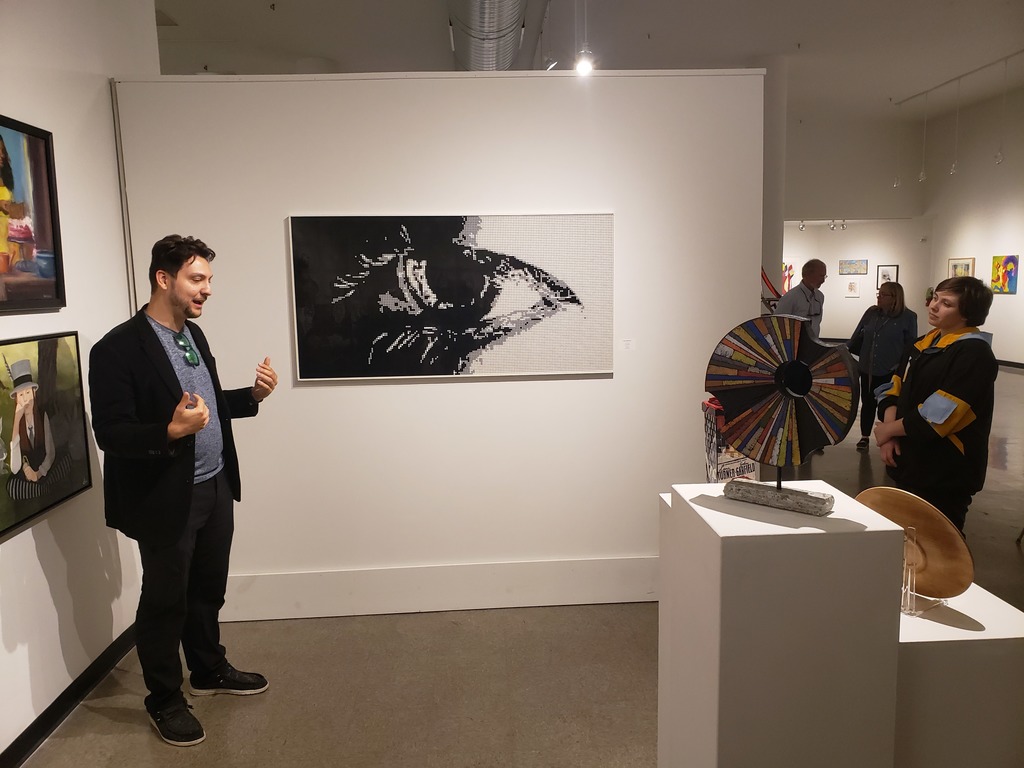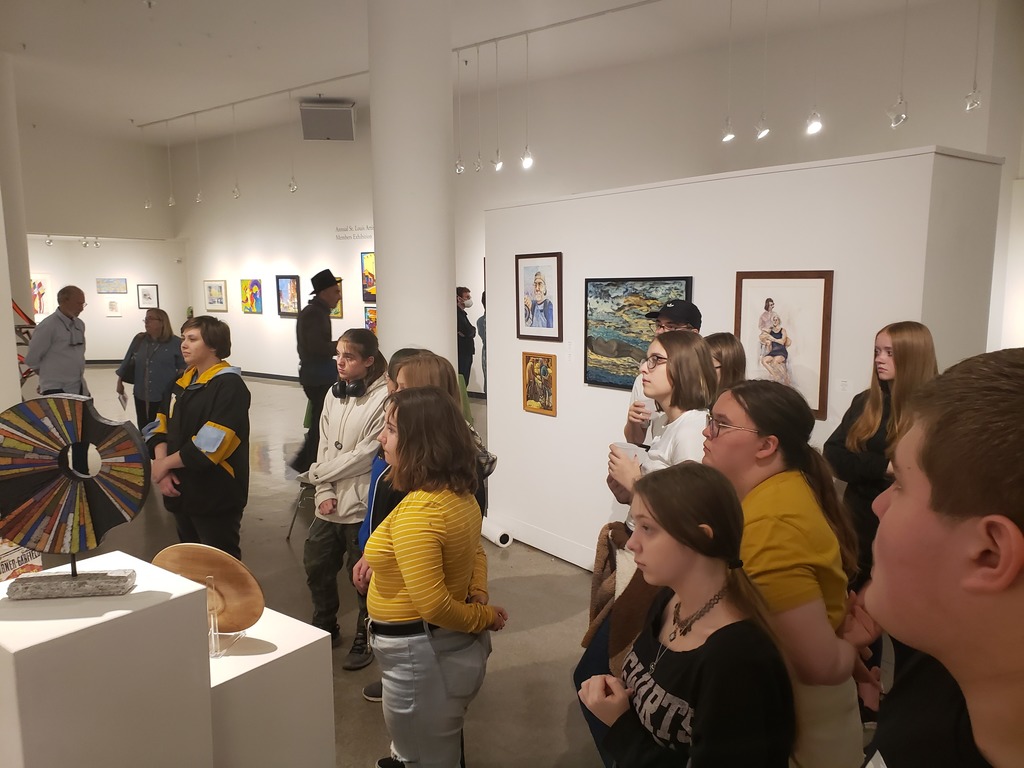 Congrats to Trent and Mark on a great season!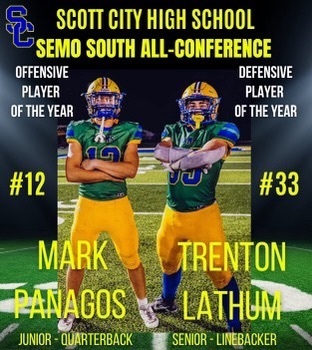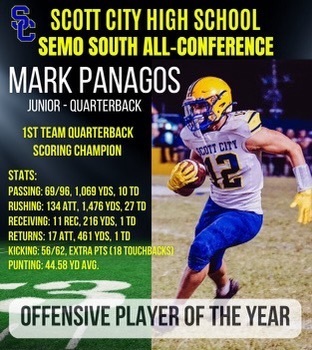 The GAS club volunteered at the SEMO food bank on Nov 22. They worked extremely hard, packaging 3042 meals for the Friday Backpack program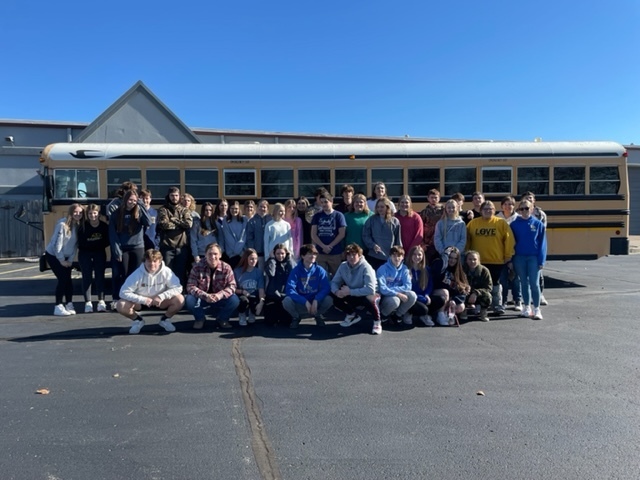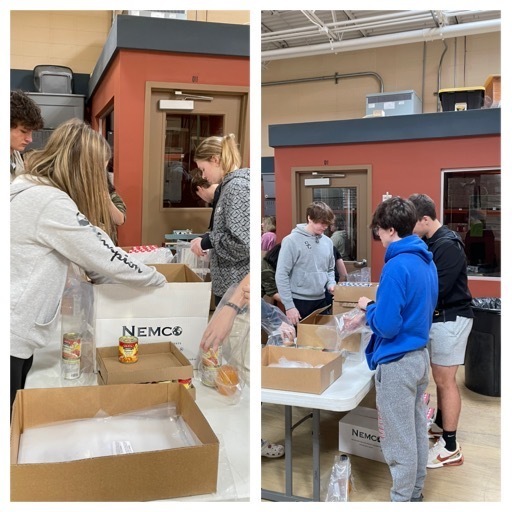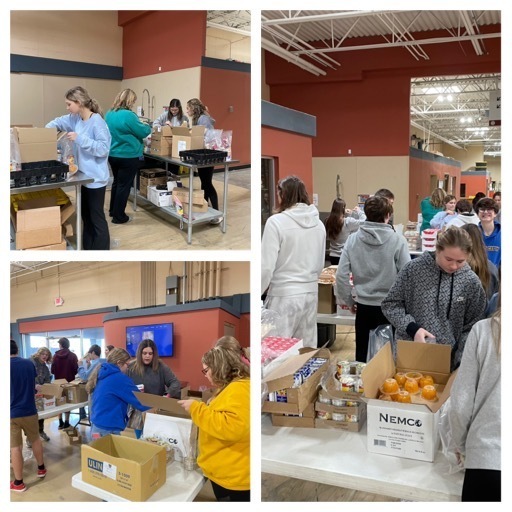 5th and 6th grade went to the STEM Lab this week. They recreated the Macy's Thanksgiving parade route using Ozobots and coded Coding Mice to follow the path they created.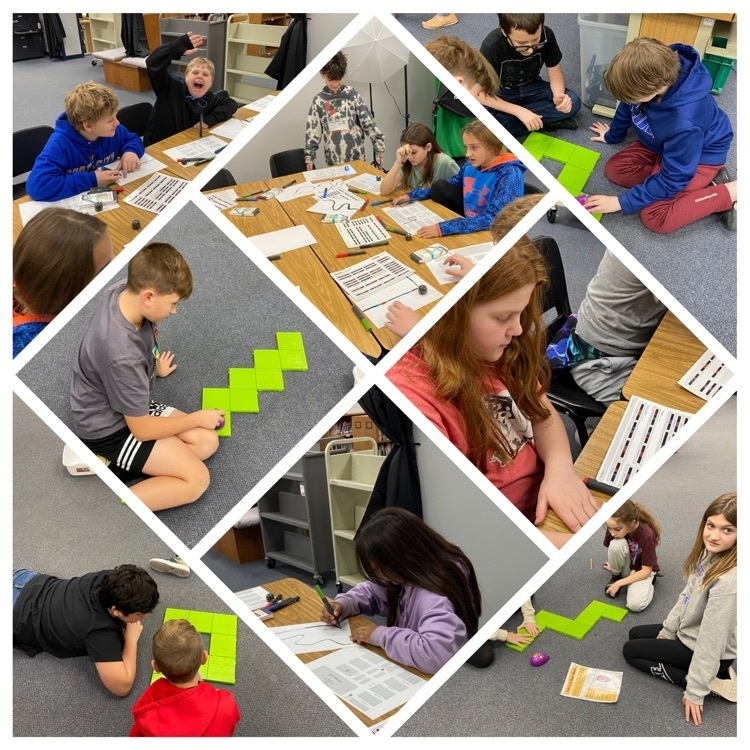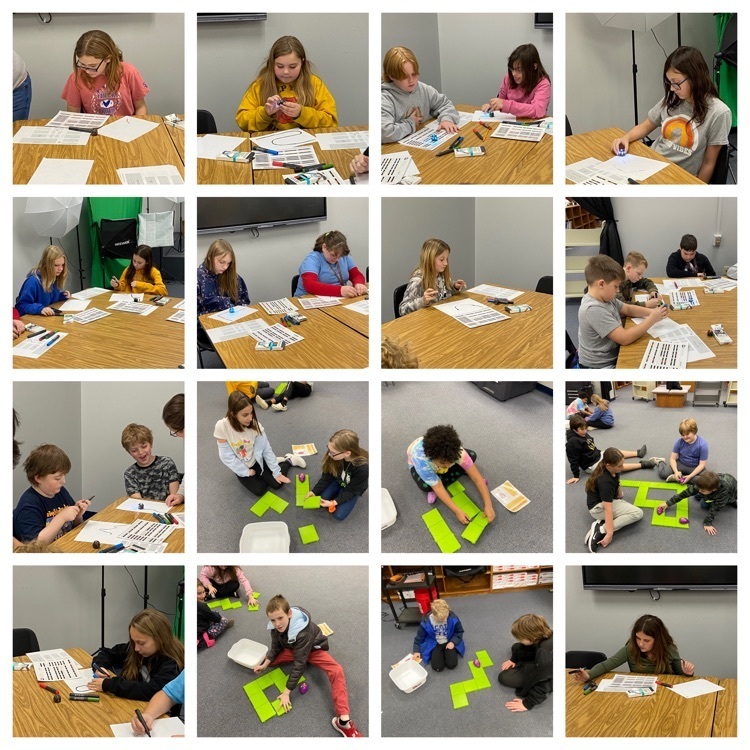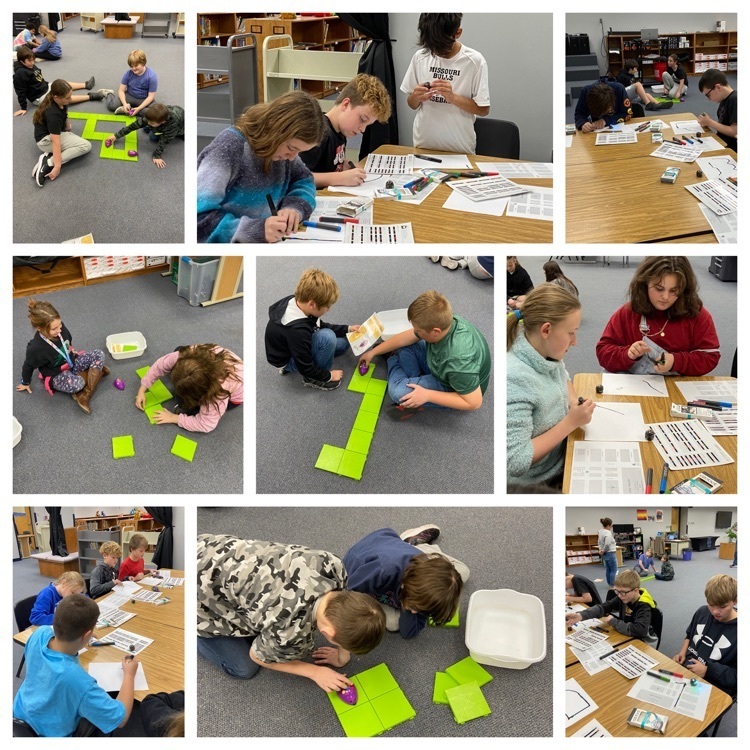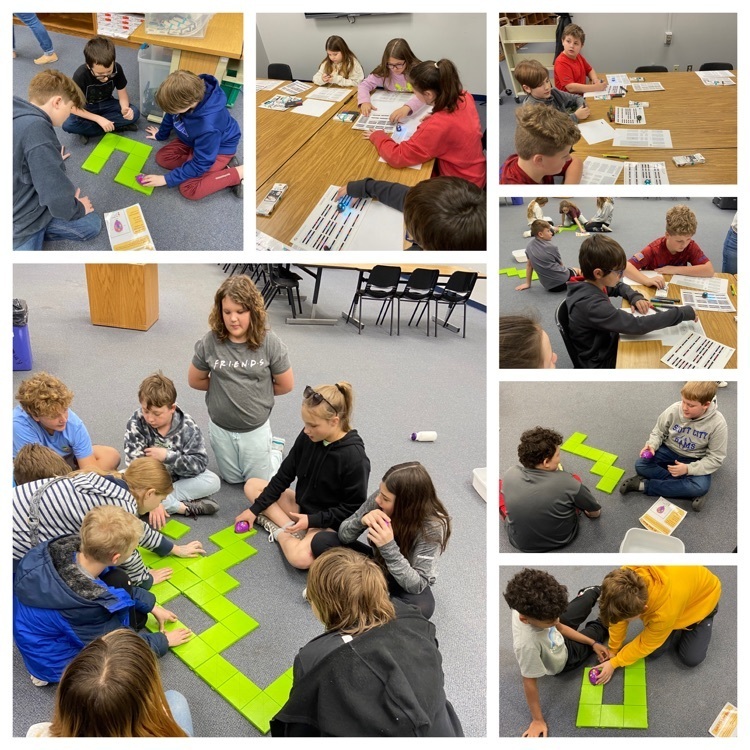 Congratulations to our 8th grade boys basketball team! Scott Miss Regular Season and Tournament Champions!! #SCPride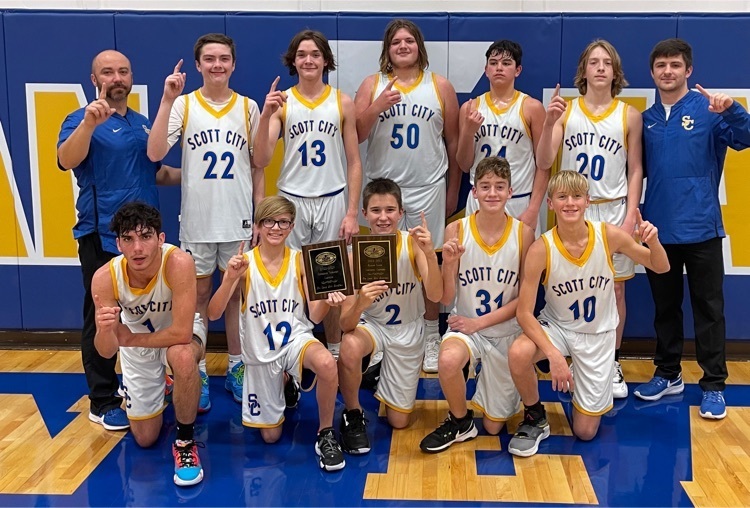 Butter Braid order forms are due Tues. Nov. 29. Money raised will go towards furniture for the Elementary Library Media Center. Thank you for your support. #WeAreSCE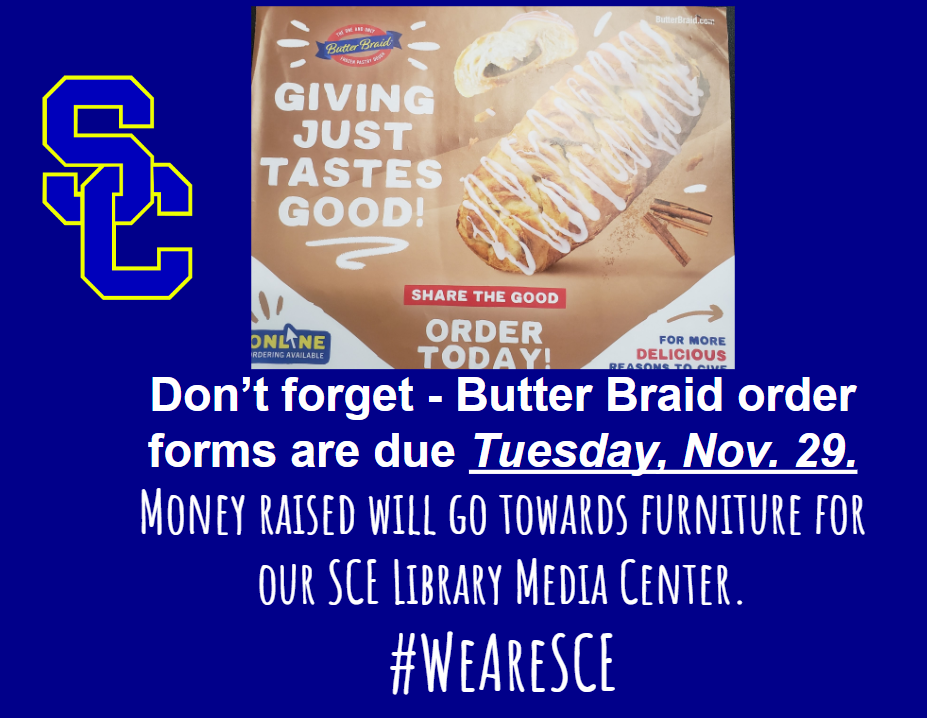 https://app.lifechangeroftheyear.com/nomination_detail.cfm?NominationID=8940&NominationYear=2022&SchoolState=MO
Congratulations to Ms. Laura Pletcher for being nominated as a LifeChanger of the Year! We are so grateful for your commitment to Scott City Elementary. Please visit the link and leave a positive comment to support Ms. Pletcher's nomination. When determining winners, the comments are taken into consideration by the selection committee. Finalists will be announced early 2023. Additionally, the LifeChanger Spirit Award will be given to the nominee whose community demonstrates the most support for his or her nomination. Please use #LCOY when you share. #LCOY #WeAreSCE #SCFearlessLeaders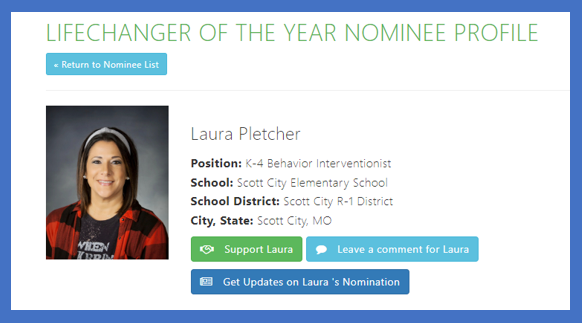 We are excited to announce Mrs. Kalie Hughes as the new Behavioral Interventionist for Ram Academy. #WeAreSCE #SCFearlessLeaders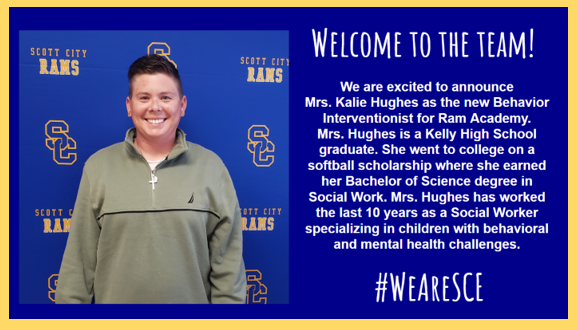 Mark Weber from Zimmer Biomet demonstrated a total knee replacement for Mrs. Weber's Anatomy class.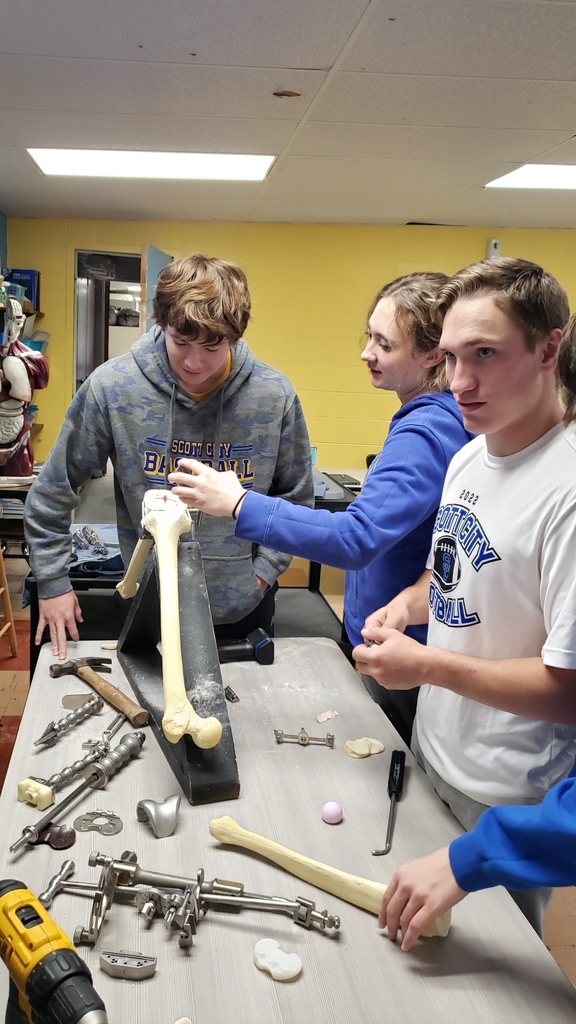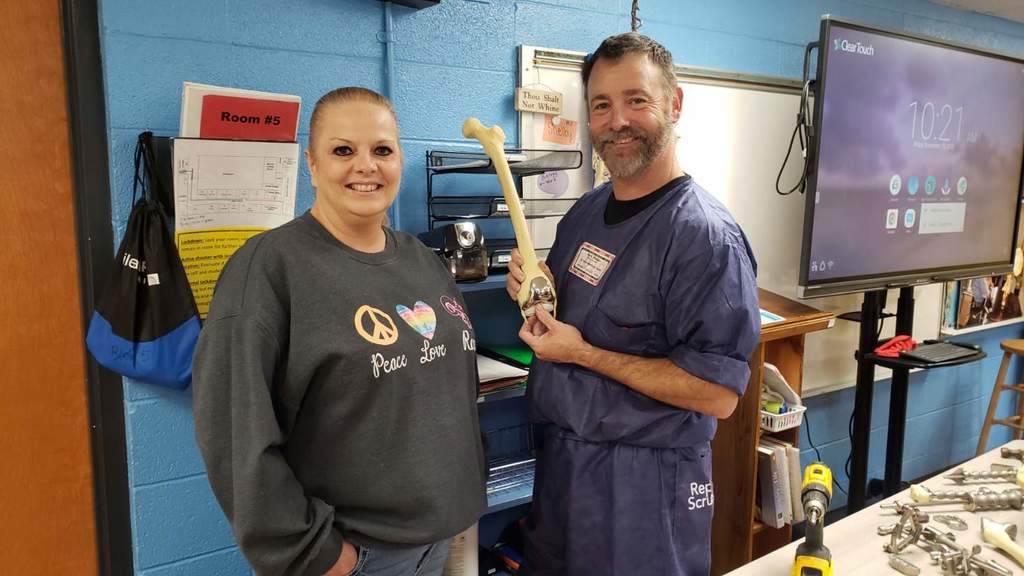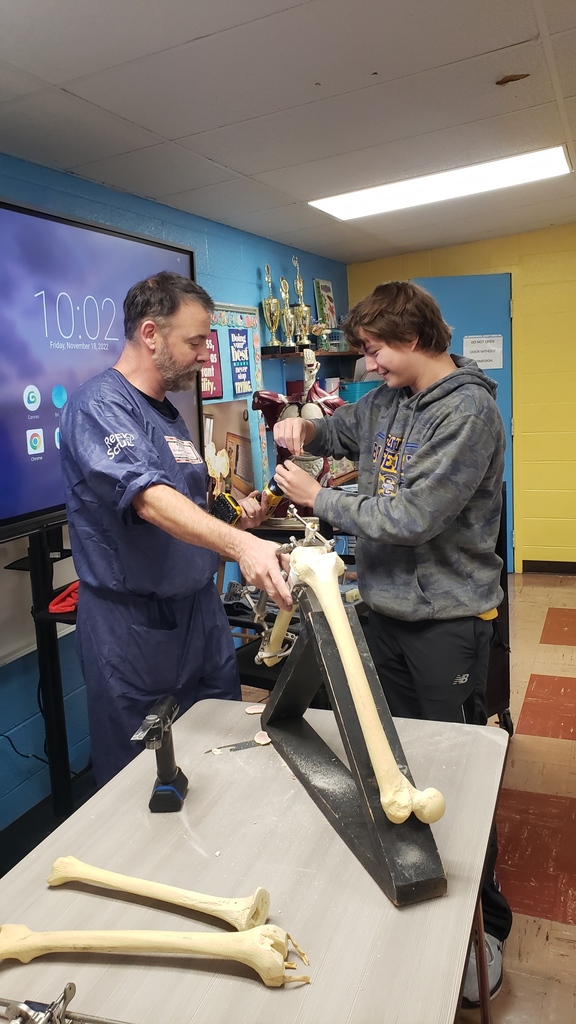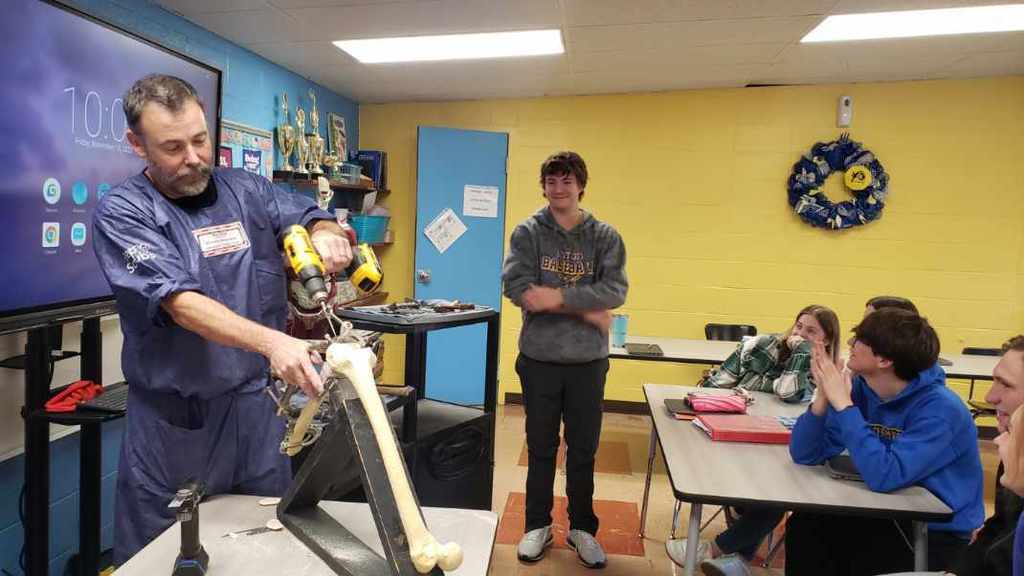 3rd Grade visited the Elementary Media Center's STEM Lab today and explored coding with mice and Ozobots!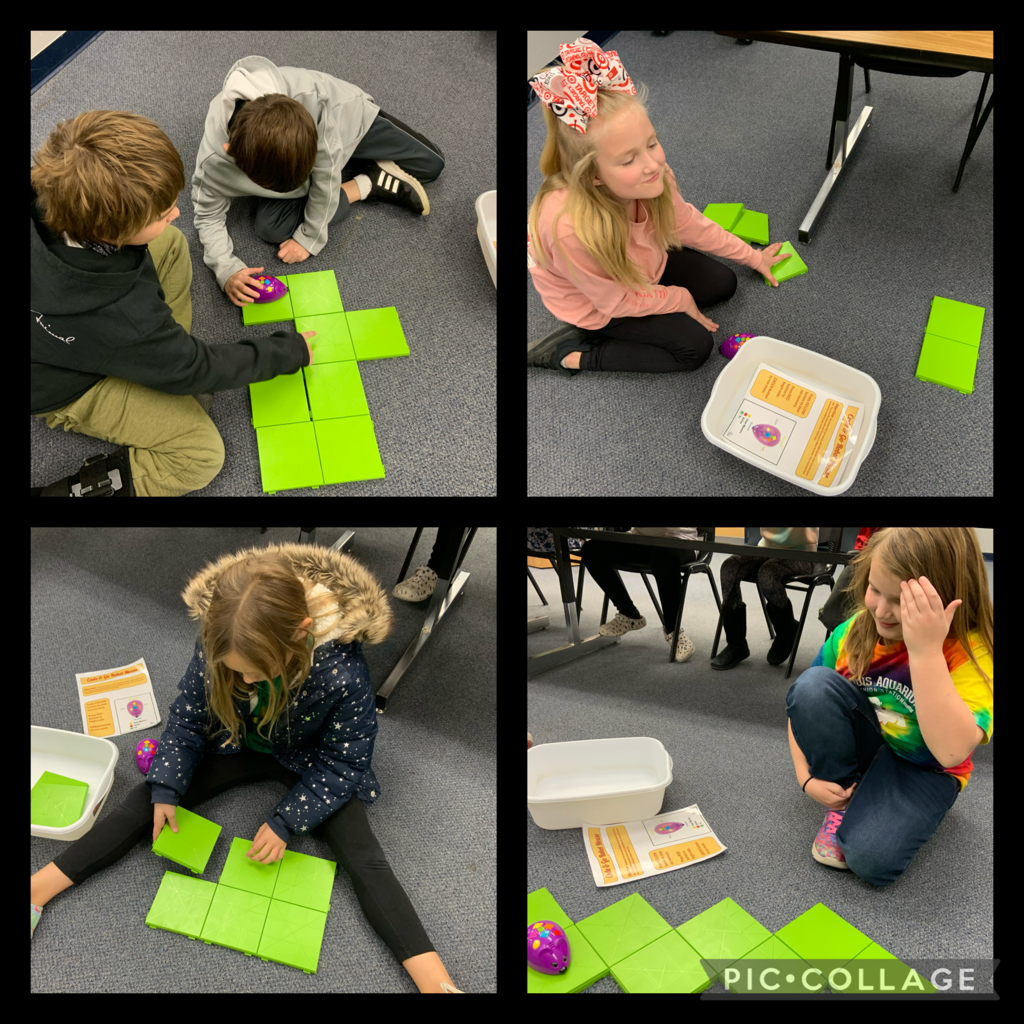 3rd Grade had a blast in STEM Lab with Ozobots and Coding Mice!!! Thank you Edvolution Center!!!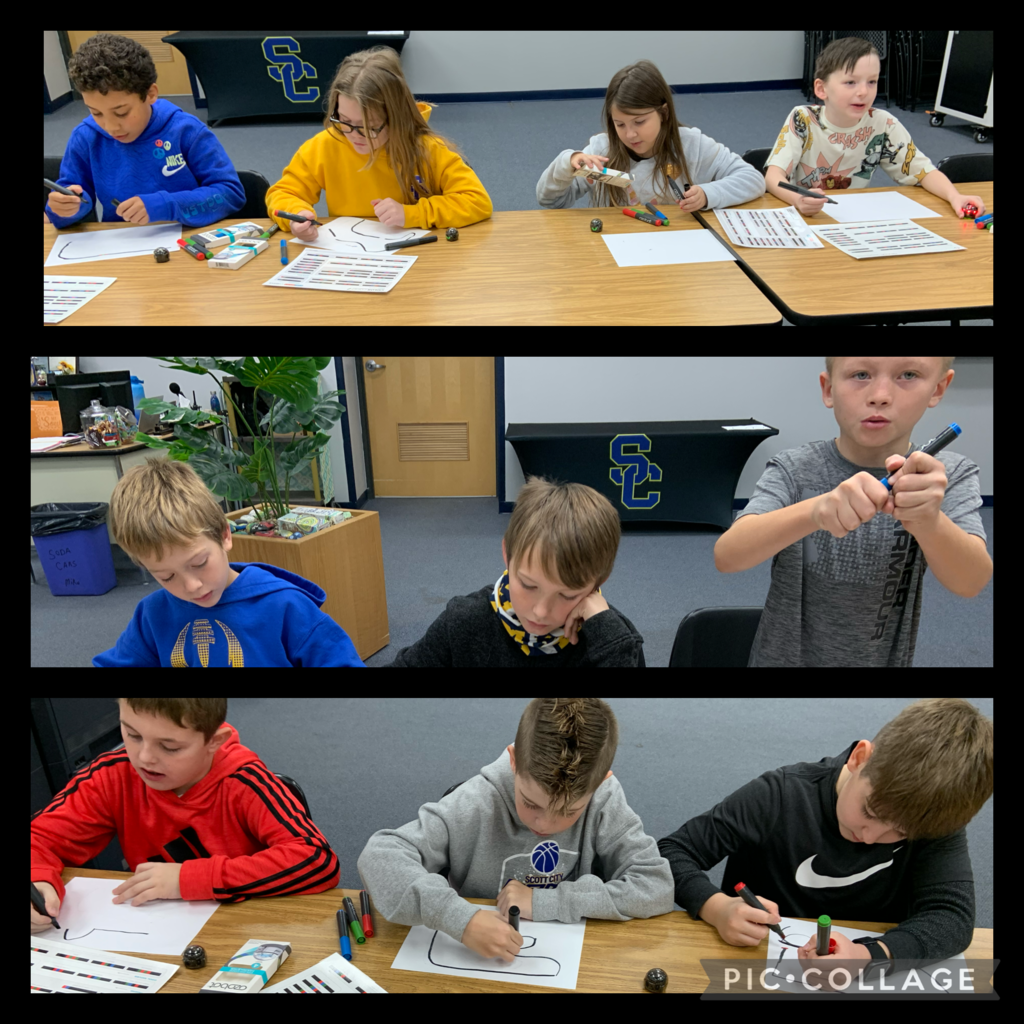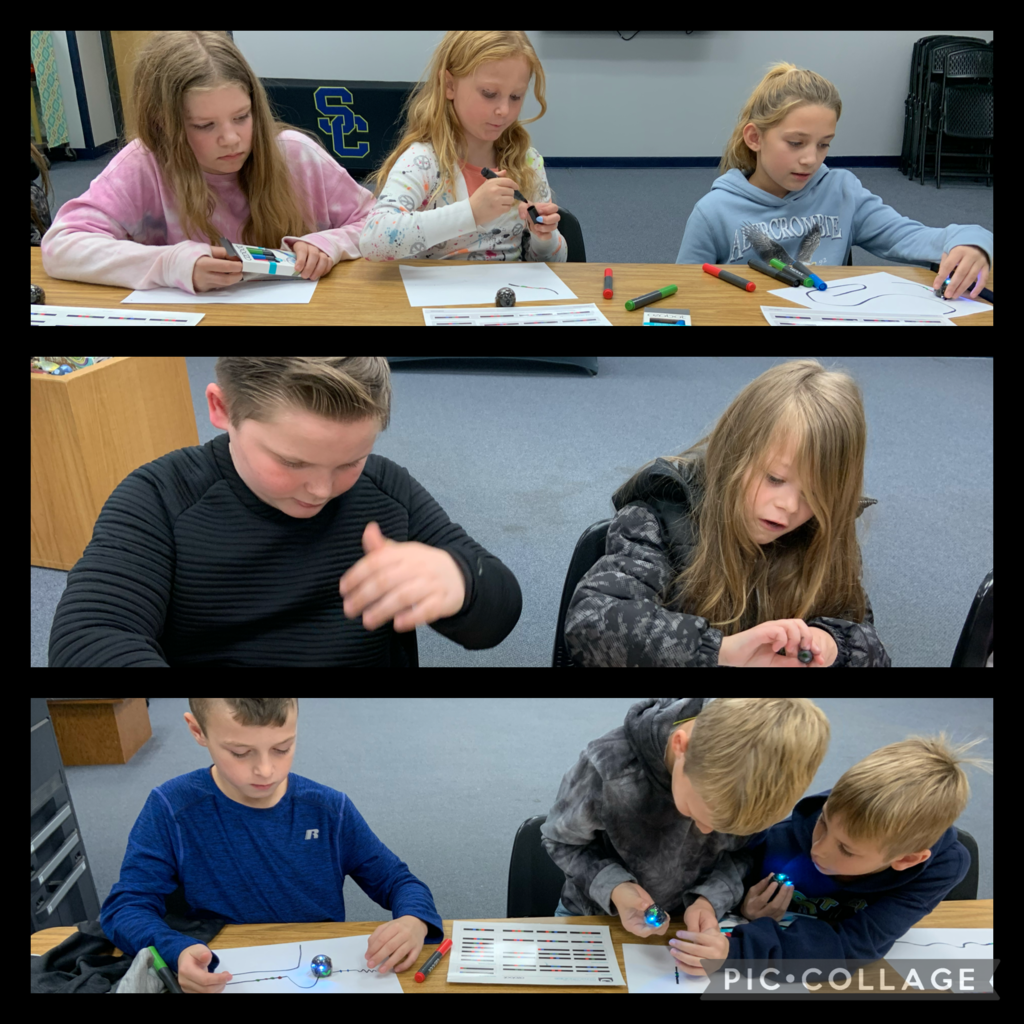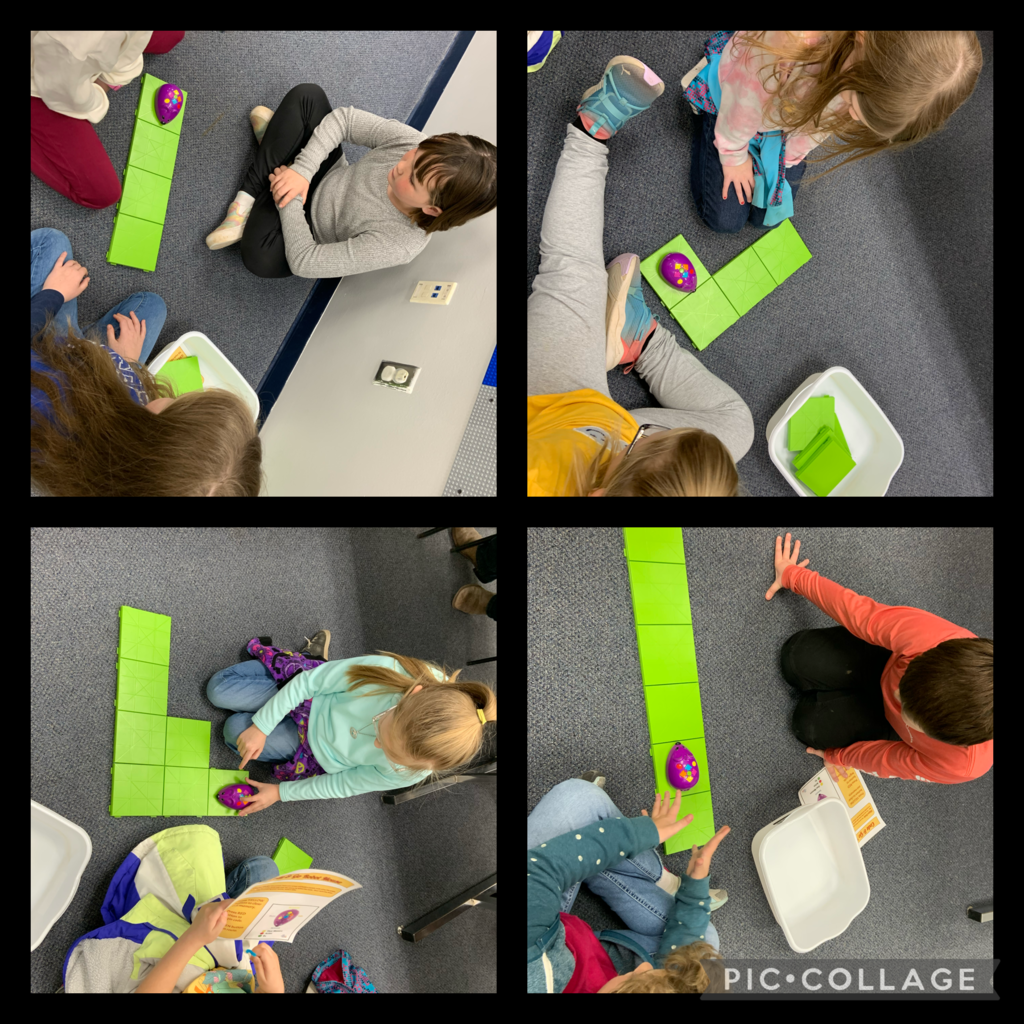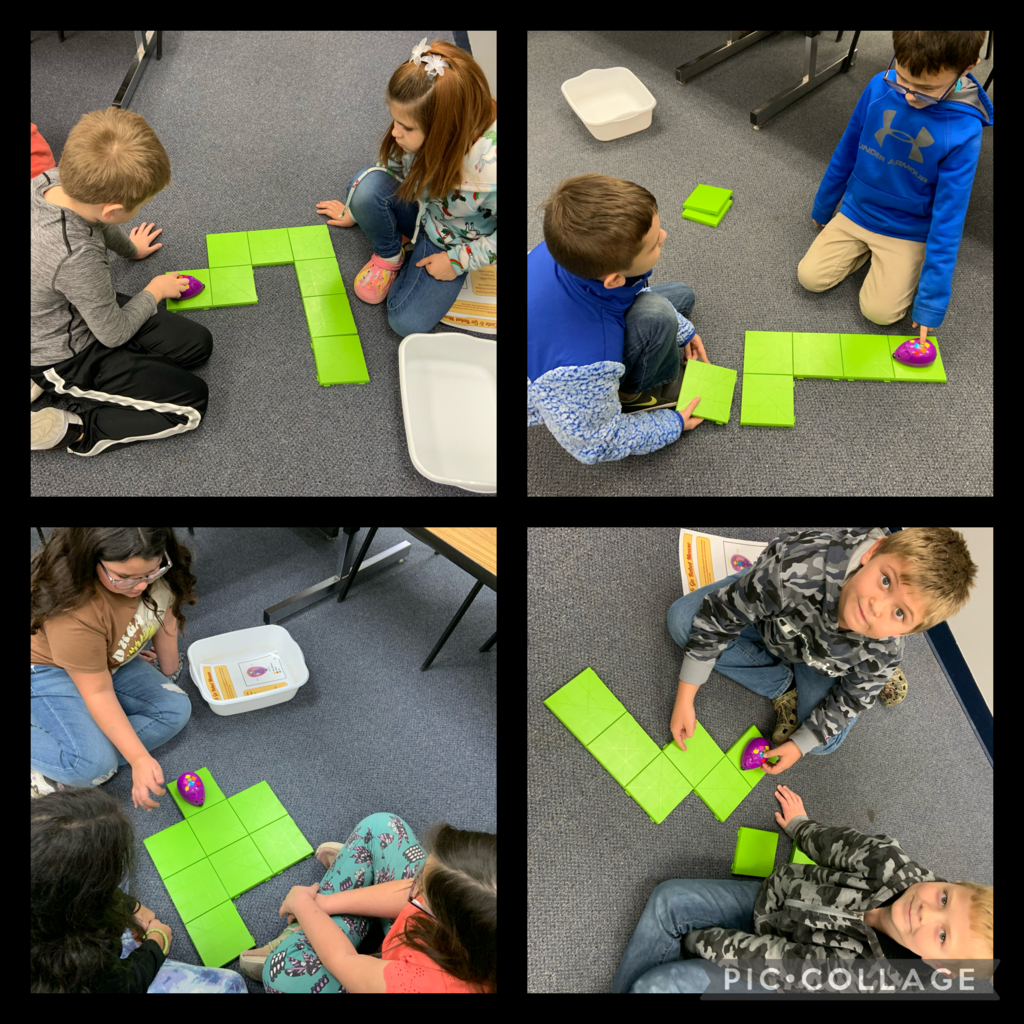 The SCHS Drama Club presents...Camp Crystal Ball by Randy Tapley. We're headed to summer camp to assist 3 camp counselors in preparing the campgrounds for some summer fun! But, what happens when a dragon comes to terrorize the camp? Join in our Interactive Children's show, recommended for ages 5 and up. The show will take place in the SC FEMA Building on December 2nd and 3rd at 6:30 and December 4th at 2:30. Entry to the show is free, but donations are accepted. With a runtime of 30-40 minutes, cookies and juice will be served afterwards to all the camp helpers. We hope to see you there!

Your Scott City Coders Need Your HELP!! They need you to VOTE on your favorite Project to send them further in the Playoffs! Go to youthcodingleague.com/playoffs to the Preliminary Round and look for Scott City Teams. We have ONE 7th and 8th grade team and 5 for 5th and 6th grade. Vote for 1 project on each team. Voting starts Friday at 8 am!!!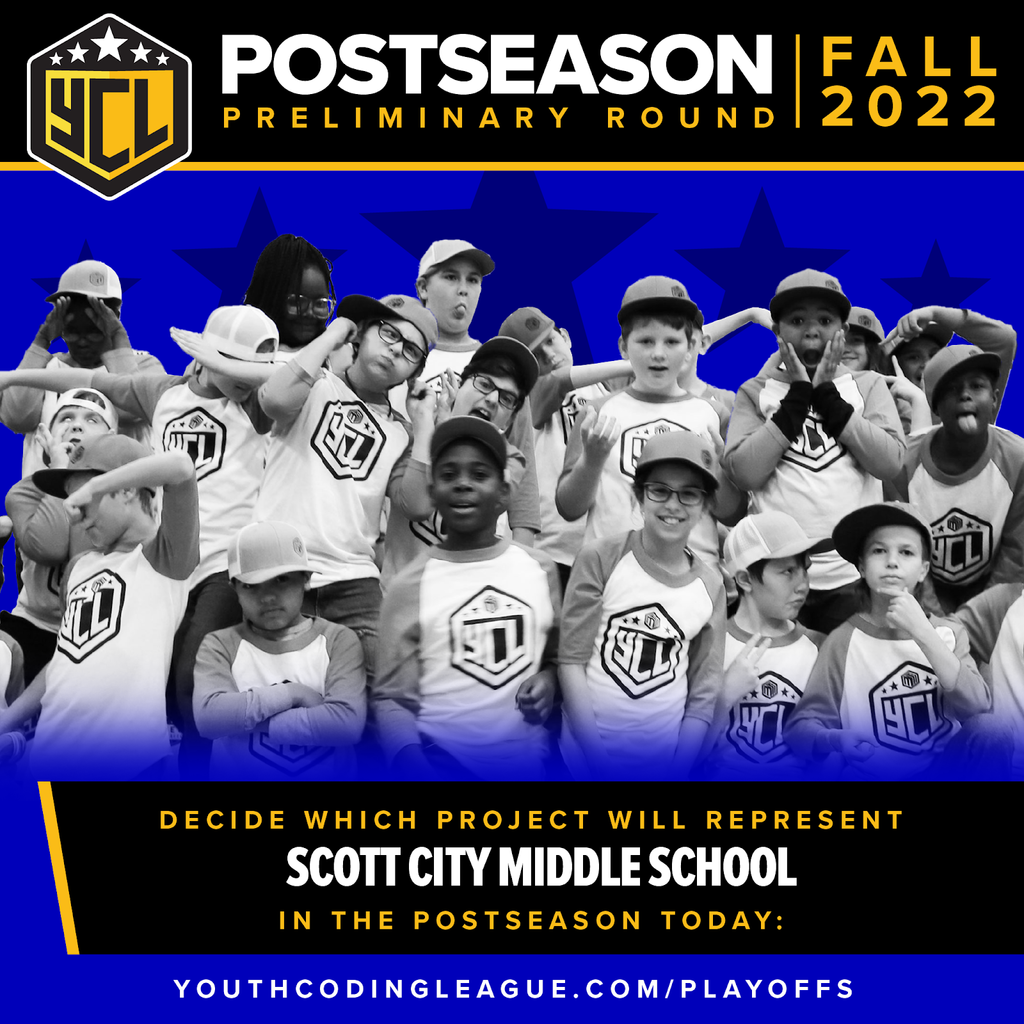 Several GAS students and a sponsor volunteered at the Cape Senior Center on Thursday. We were fortunate enough to help serve their annual Thanksgiving feast Students packaged the meals for delivery and then helped serve seniors that dined in. We also were able to visit with them afterwards as they played cards and dominos.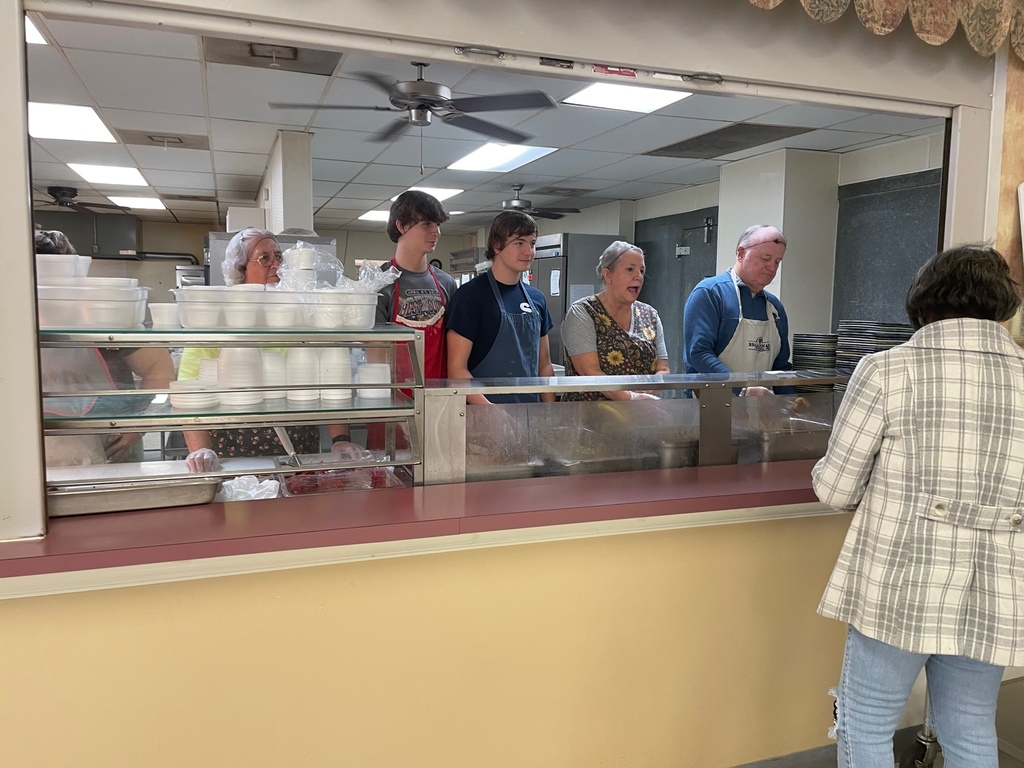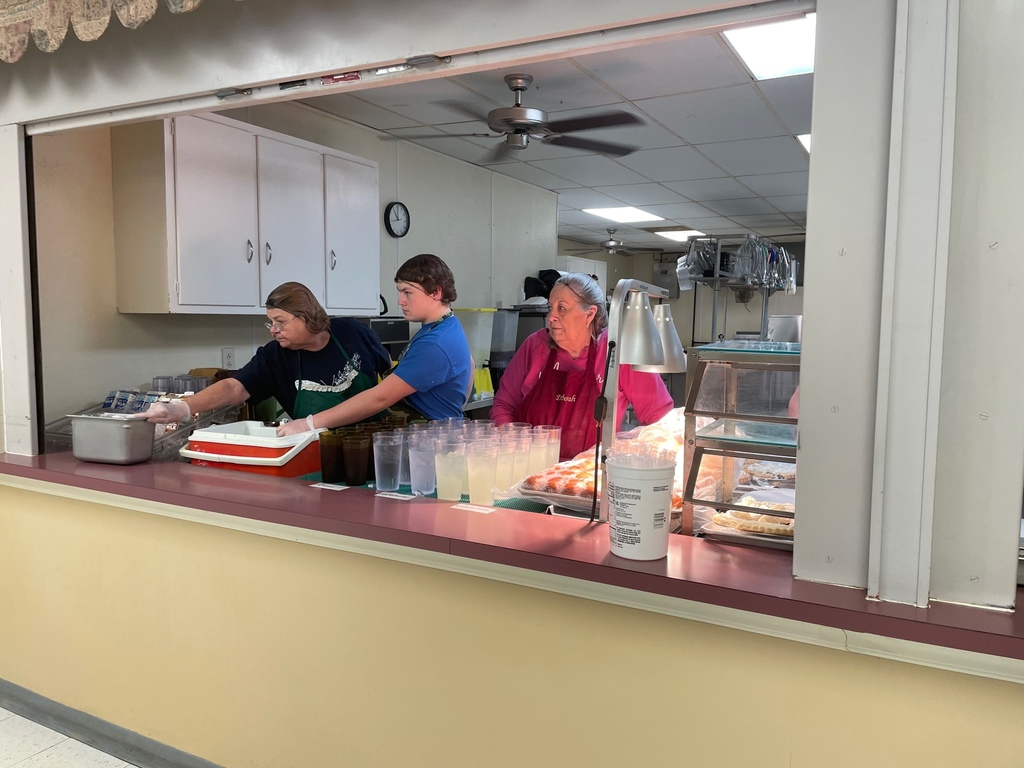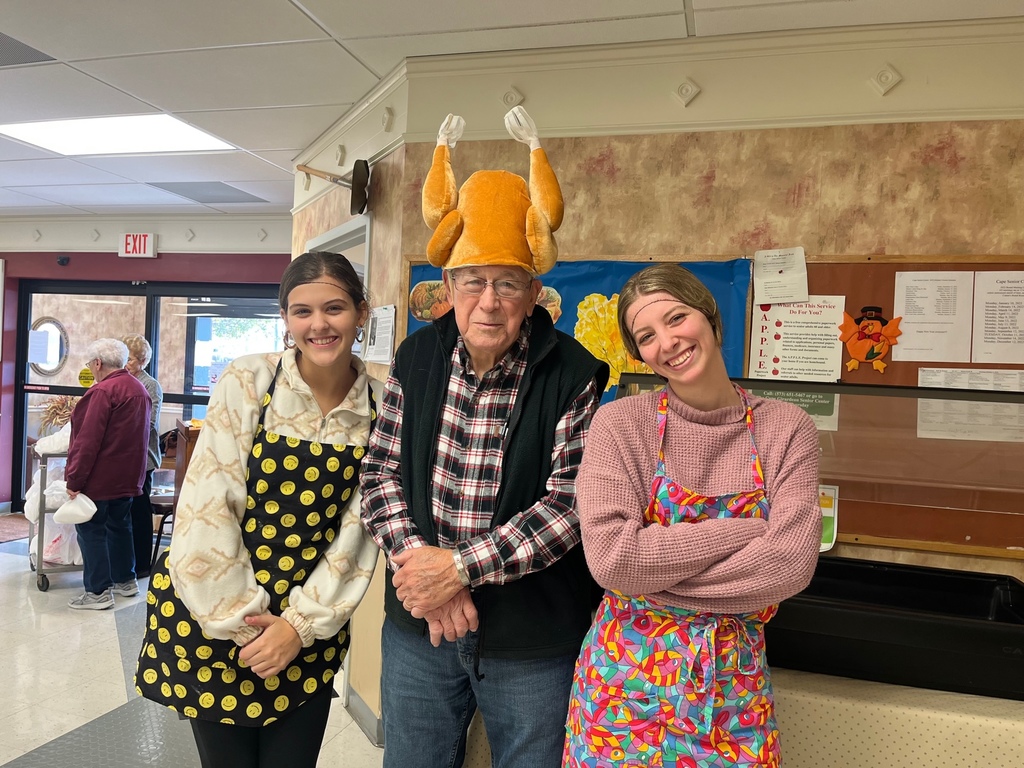 The Science Club volunteered to clean up the trails at Lake Tywappity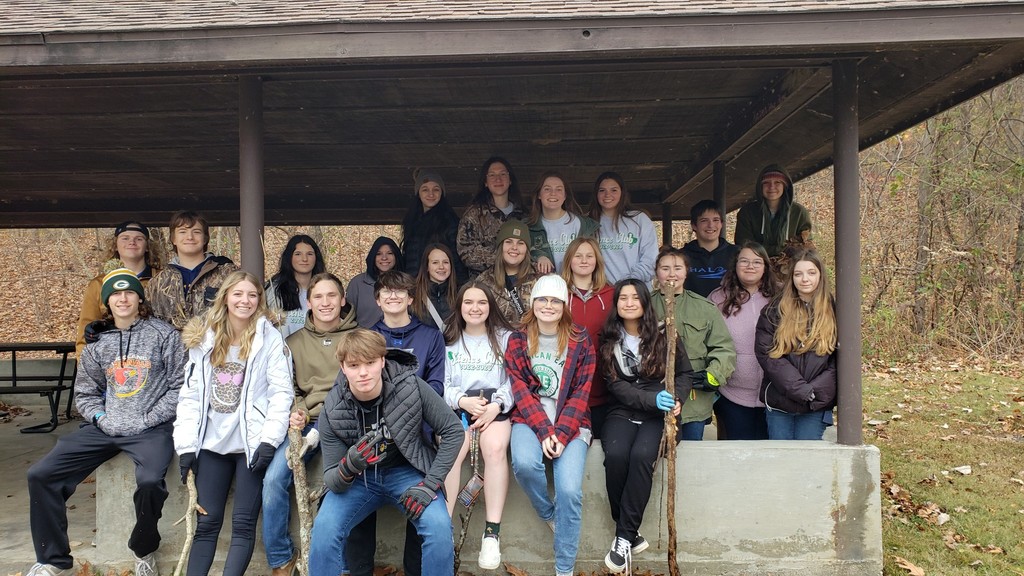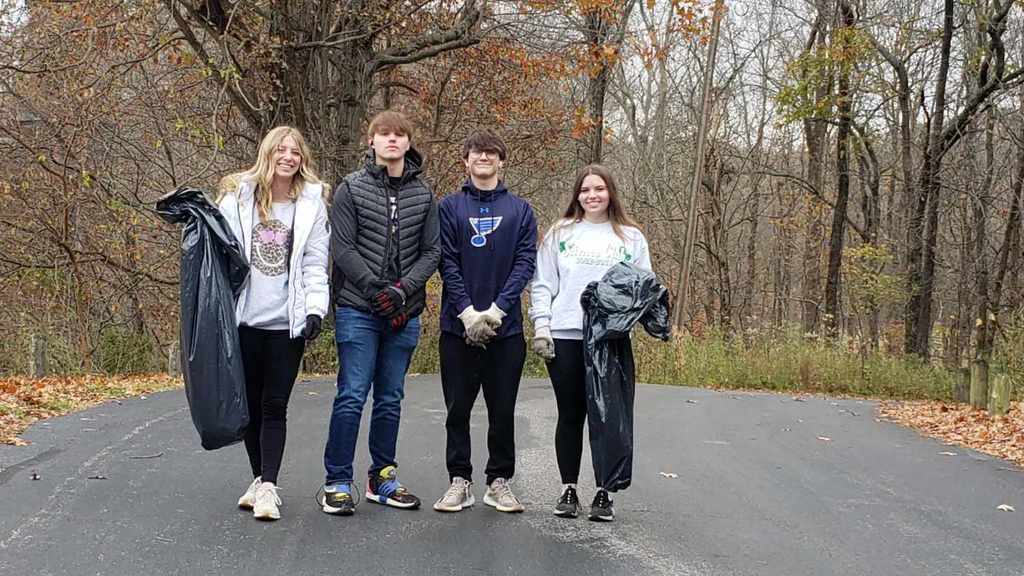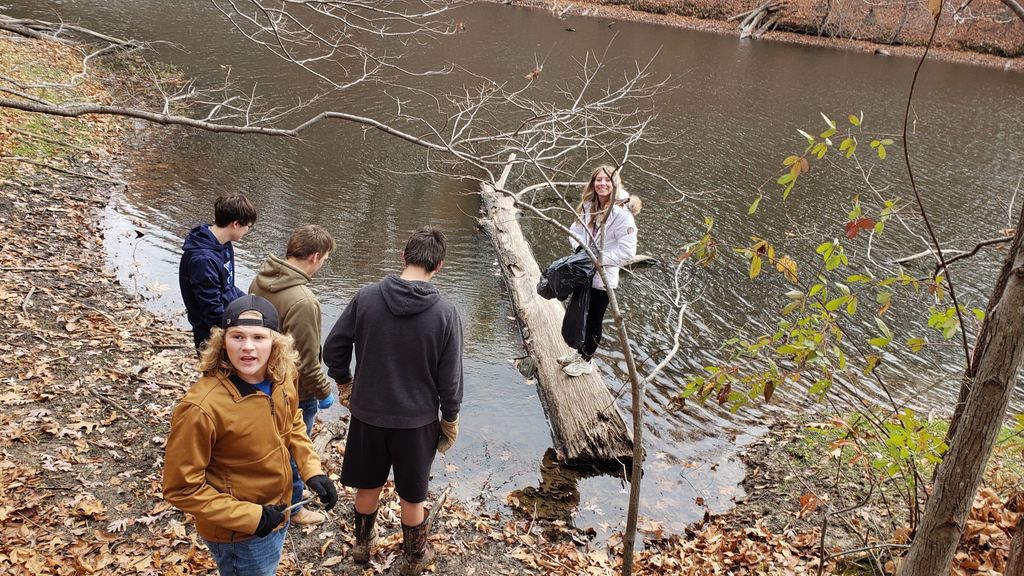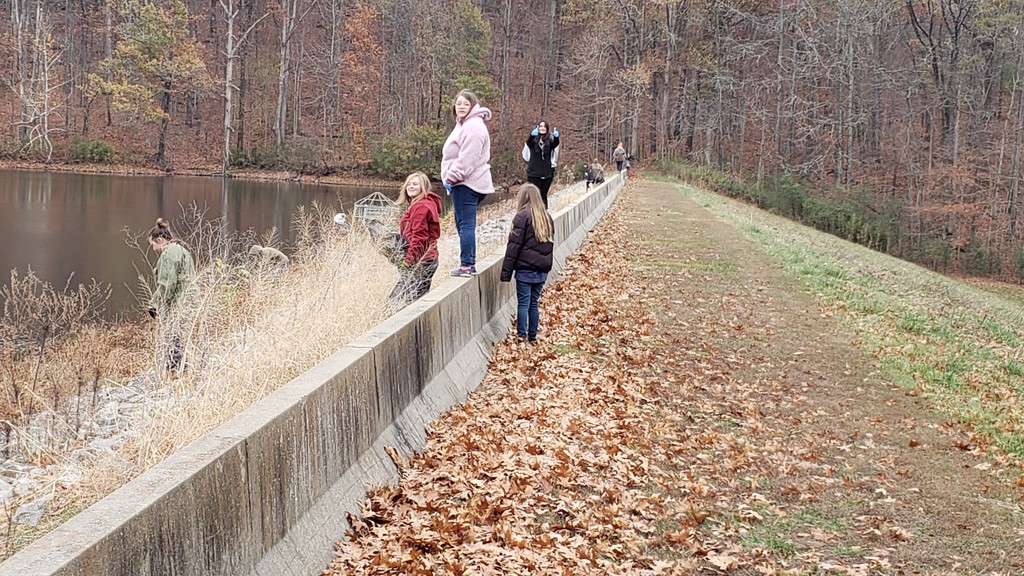 4th Grade enjoyed a visit to the STEM Lab to work on coding parade routes! Thank you Edvolution Center at SEMO for letting us play with Ozobots! We love them!!!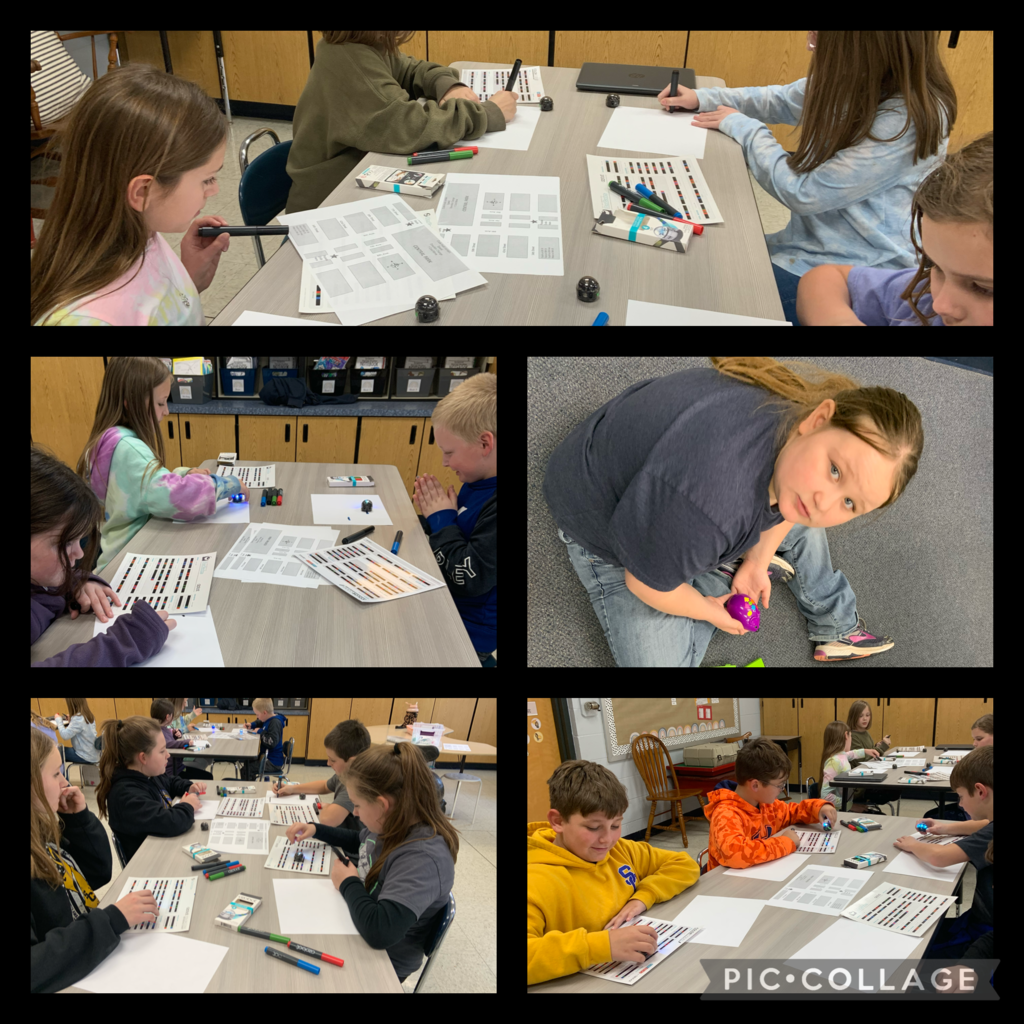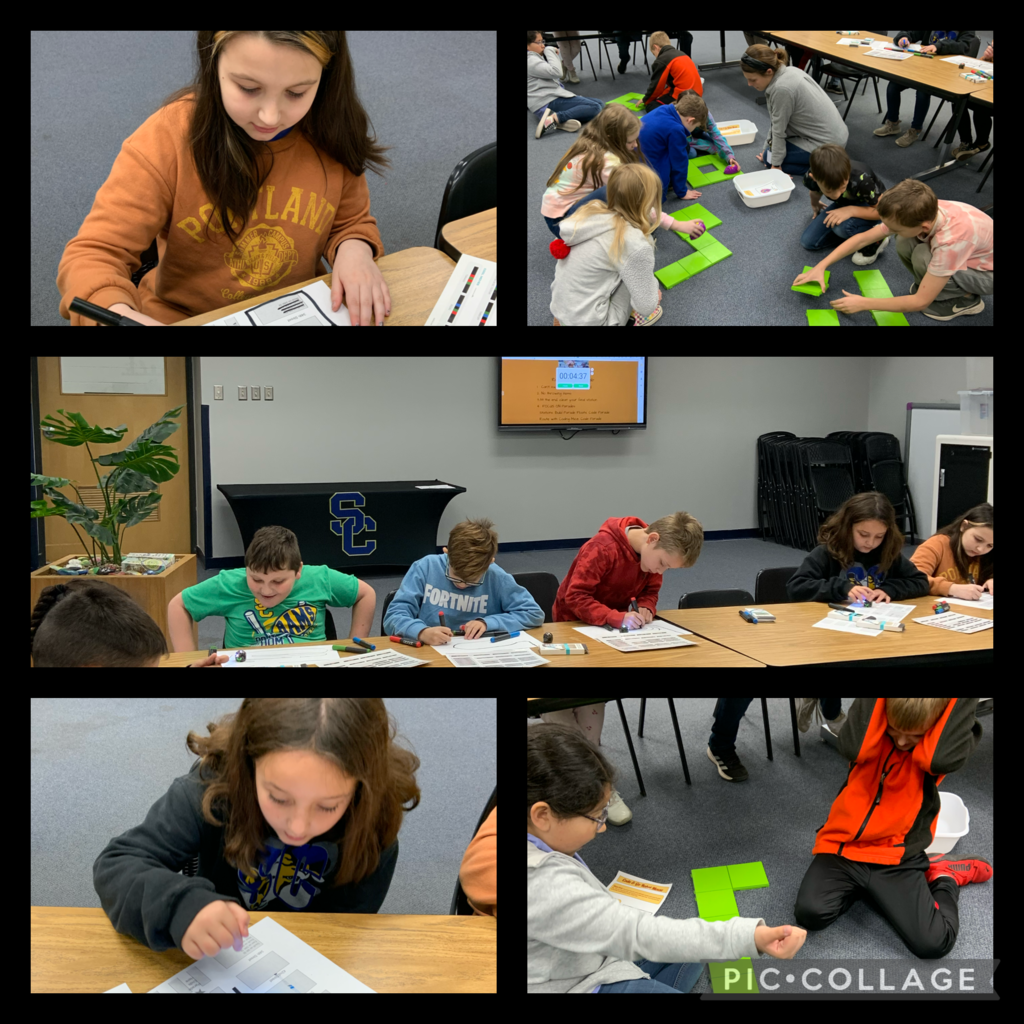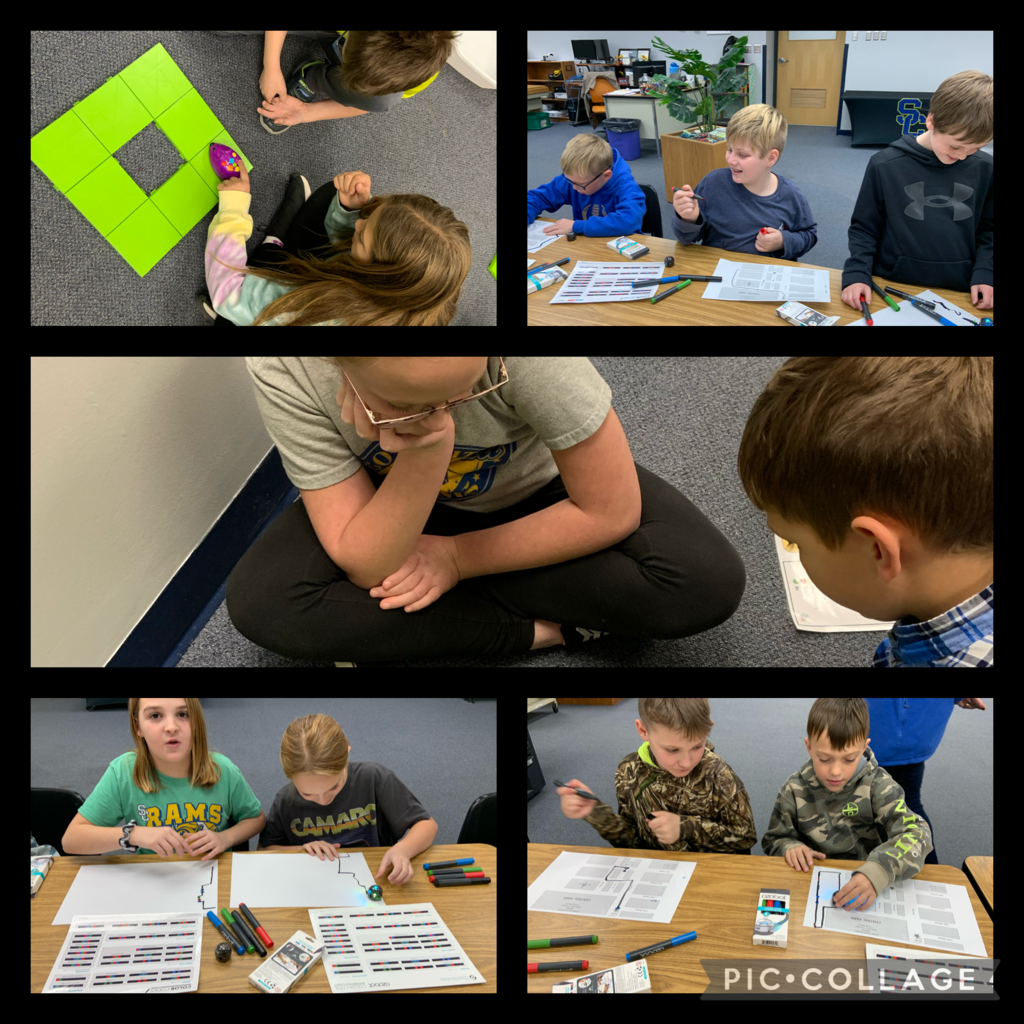 Today SCR1 will be conducting drills. Please be advised if you notice us evacuating it is simply due to a drill. This is not an emergency this is only a drill. Thank you for your understanding. #SCPride

Ms.Grigsby's science class had an awesome time this week learning about reptiles! Thank you Discovery Playhouse!