Football Homecoming shirt order forms are coming home with students today! Check out this amazing design. The Homecoming game is October 7 against the Chaffee Red Devils - order your shirt and come out and support our Rams! #WeAreSCE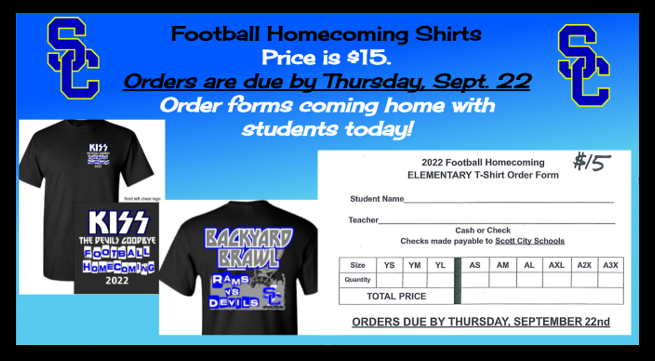 The 5th graders went to the Elementary Media Center today and participated in this month's STEM Lab. The focus this month is construction and the students spent their time building many different things such as airplanes, cars, bridges and even the Twin Towers!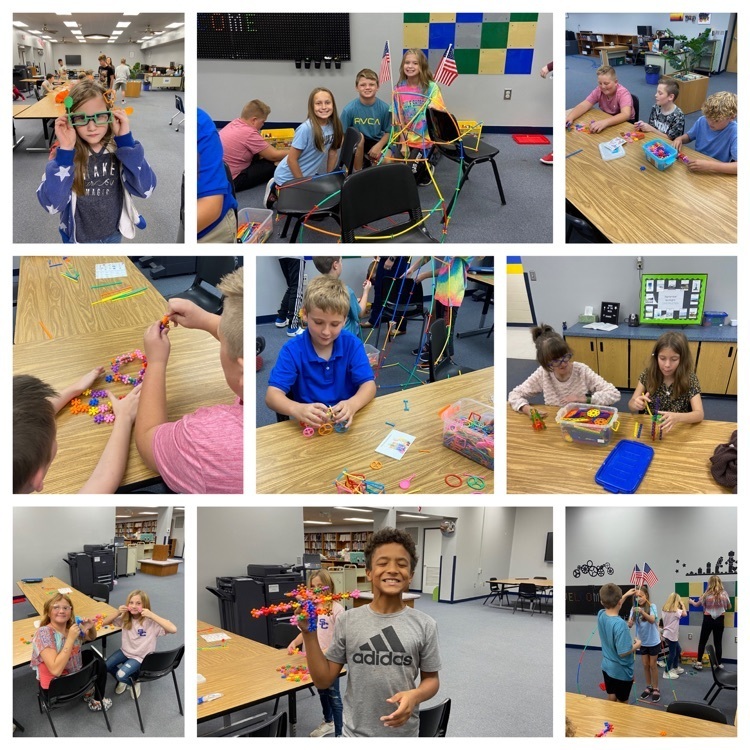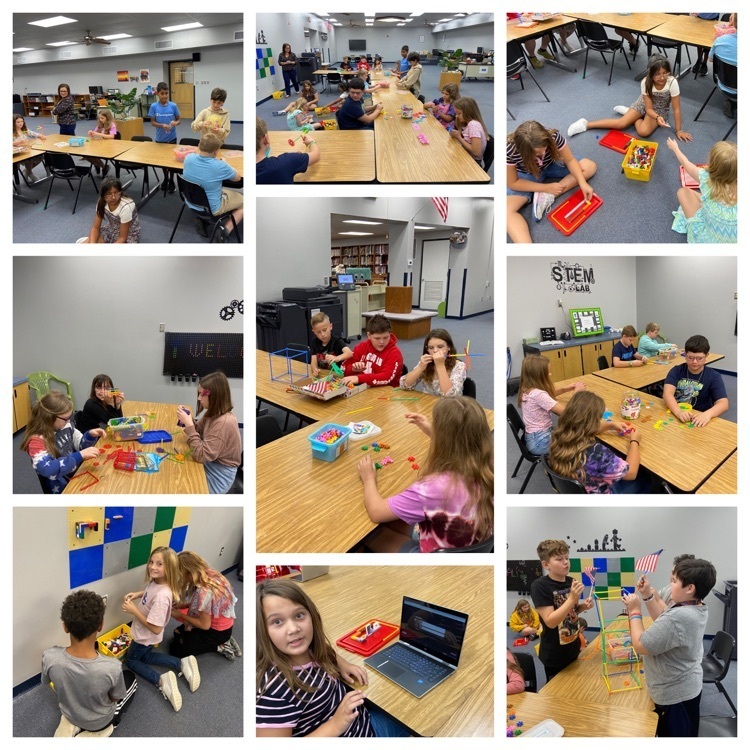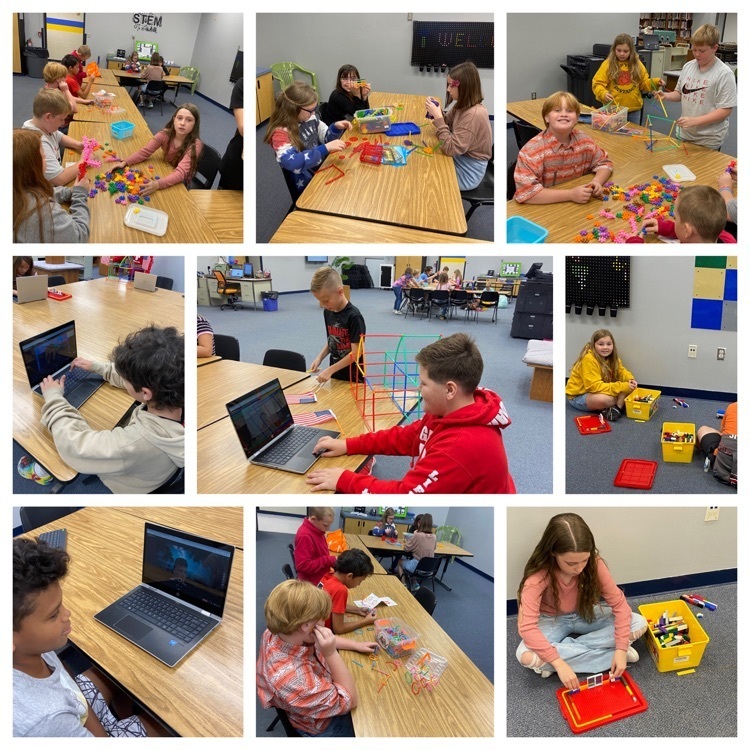 Boys and Girls Club closed Sept. 22-Sept. 26. Please call Dana at the elementary office if your child attends B&G Club. 573-264-2131. We need to know their afternoon transportation. Thanks! Dr. Panagos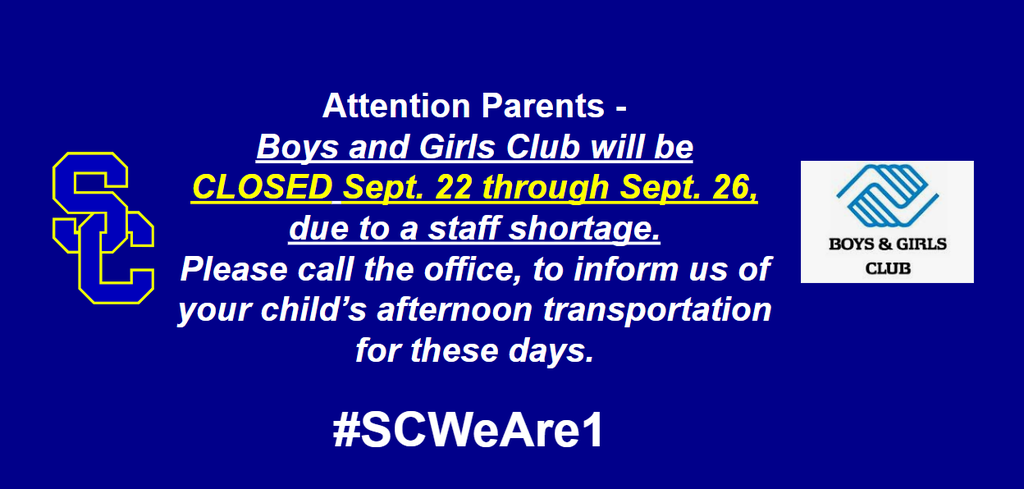 Attention parents! Are you waiting to hear back about your free and reduced lunch determination? If so, contact Christa Burger to check your status. 573-264-2131 or
burgerc@scr1.org
#SCPride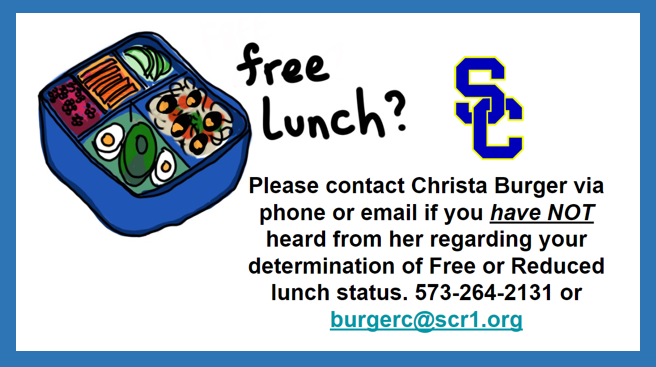 Mr. Kyle Clay, from the Excelsior Springs Job Corps, came and spoke with our JAG students about the opportunities within the Job Corps. #SCPride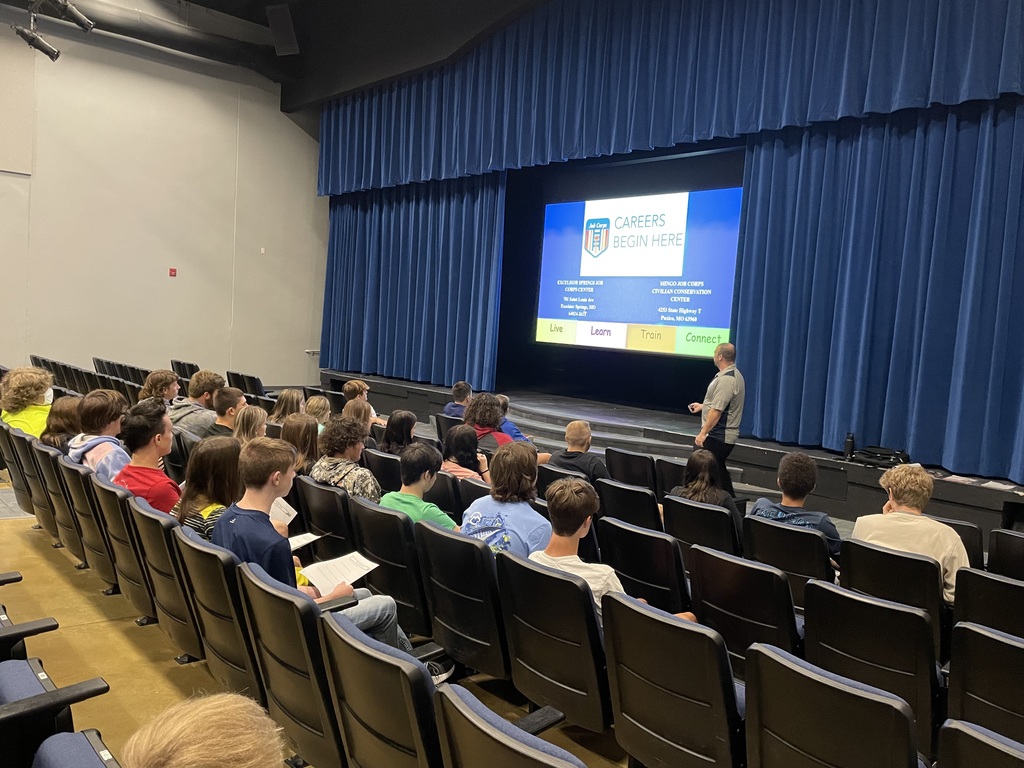 We want let you know about an event that Southeast Missouri Network Against Sexual Violence (SEMO-NASV) is hosting. Melissa J Straub, a national speaker, private investigator and social justice advocate will be presenting, "A Parent's Road Map to Protecting Their Children in the Digital World." This free program, for parents and guardians, will be hosted at the Cape Girardeau Career and Technology Center on Tuesday, September 27 at 6:30pm.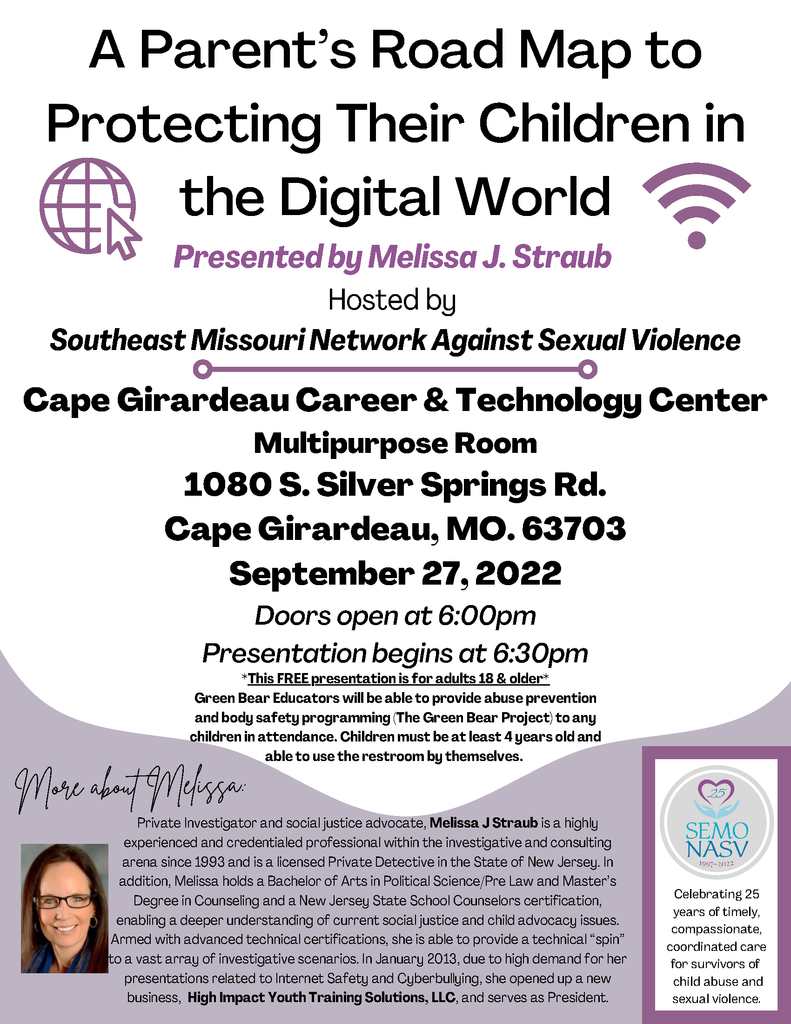 For the Junior class, Rosati's fundraiser Tuesday, September 13 all day a % of the proceeds go to the Junior Class. Thank you so much for your support.

Our JV Football game scheduled for this evening at Charleston has been canceled. We will try and find another team to play. Thanks.

Due to an increase of COVID cases in our district we have moved to risk status YELLOW. Please see the link at the top of our website for more information.
https://www.scr1.org/
#SCPride

Our JV football will now play at Charleston next Monday 9/12, starting at 6:00. Thank you.

Scott City Elementary is currently looking for a Title I paraprofessional. Contact Dr. Panagos if you are interested in learning more. #WeAreSCE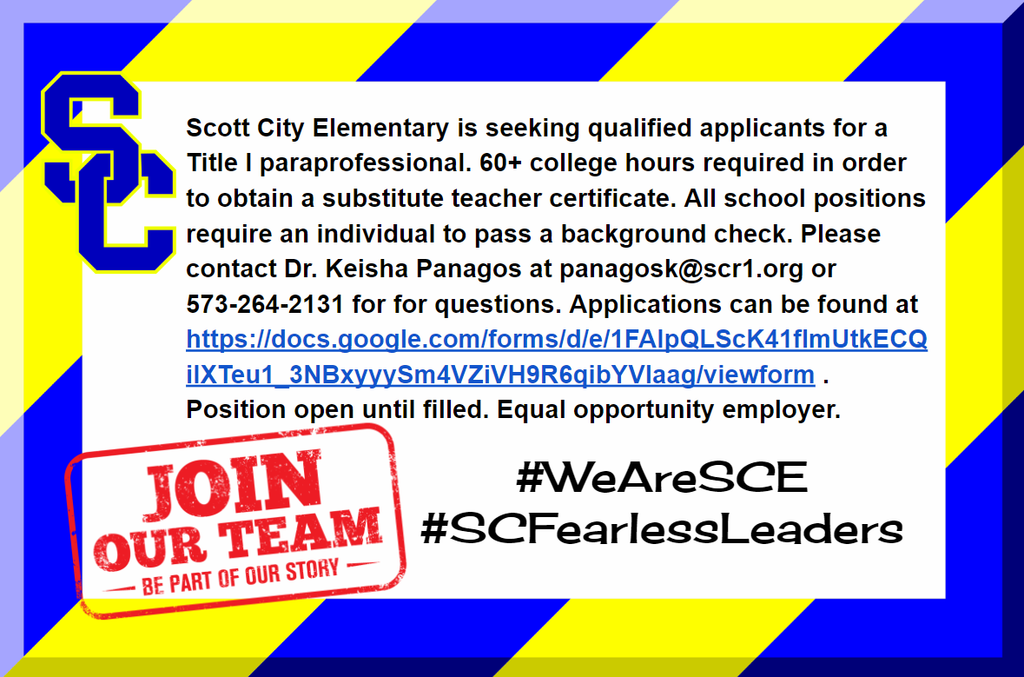 SENIORS GOT SKILLS Last year, each high school junior was evaluated by their teachers, coaches, etc. on various soft skills. Soft skills, also known as employability skills, are very important traits for high school students to display in order to transition smoothly into the real world. Businesses need workers who display these skills. Many seniors earned a VERY GOOD rating by their teachers. However, those students who achieved an EXCEPTIONAL rating in various soft skills are listed below: POSITIVE ATTITUDE: (Leads to a greater happiness, fulfillment, productivity, and morale in the workplace). Nadine B., Jaxon B., Colin B., Rylan B., Luke H., Dalyn L., Emmalynn M., Heather P., Olivia P., and Allie R. TEAM PLAYER: (Ability to get along with others and most likely be able to work well with their future co-workers). Jaxon B., Liza D., Luke H., Sara L., Dalyn L., Avarie O., Olivia P., and Chase V. INITIATIVE: (Ability to independently assess issues and initiate solutions and the ability to perform duties without being told). Rylan B., Carly G., Heather H., Luke H., Sara L., Dalyn L., Olivia P., and Chase V. COMMUNICATION SKILLS: (Ability to speak and write correctly, as well as using correct spelling and grammar, including being a good listener). Landon A., Nadine B., Jaxon B., Ruthie C. Grace G., Heather H., Luke H., Dalyn L., Emmalynn M., Olivia P., Allyssa P., Trenton S., Tristan S., Shelby S., and Chase V. DEPENDABLE/TRUSTWORTHY: (Produces consistent work, being honest, and reliable). Rylan B., Grace G., Carly G., Heather H., Luke H., Sara L., Trenton L., Dalyn L., Emmalynn M., Heather P., Olivia P., and Chase V. RESPECT: (Showing due regard for the feelings of someone or something considered important or held in high esteem). Nadine B., Rylan B., Ruthie C., Liza D., Grace G., Nicholas H., Luke H., Sara L., Hannah L., Dalyn L., Emmalynn M., Heather P., Olivia P., Aidan P., Allie R., Shelby S., and Chase V. LEADERSHIP: (Leaders in class, sports, or extra-curricular activities will help students prepare for management positions in their future career). Luke H., Dalyn L., and Olivia P. Congratulations and best of luck to each of these students in their future. Each student received a certificate, soda coupon compliments of Rhodes 101, and will be able to list this skill on their resume, scholarship applications, as well as use in future interviews.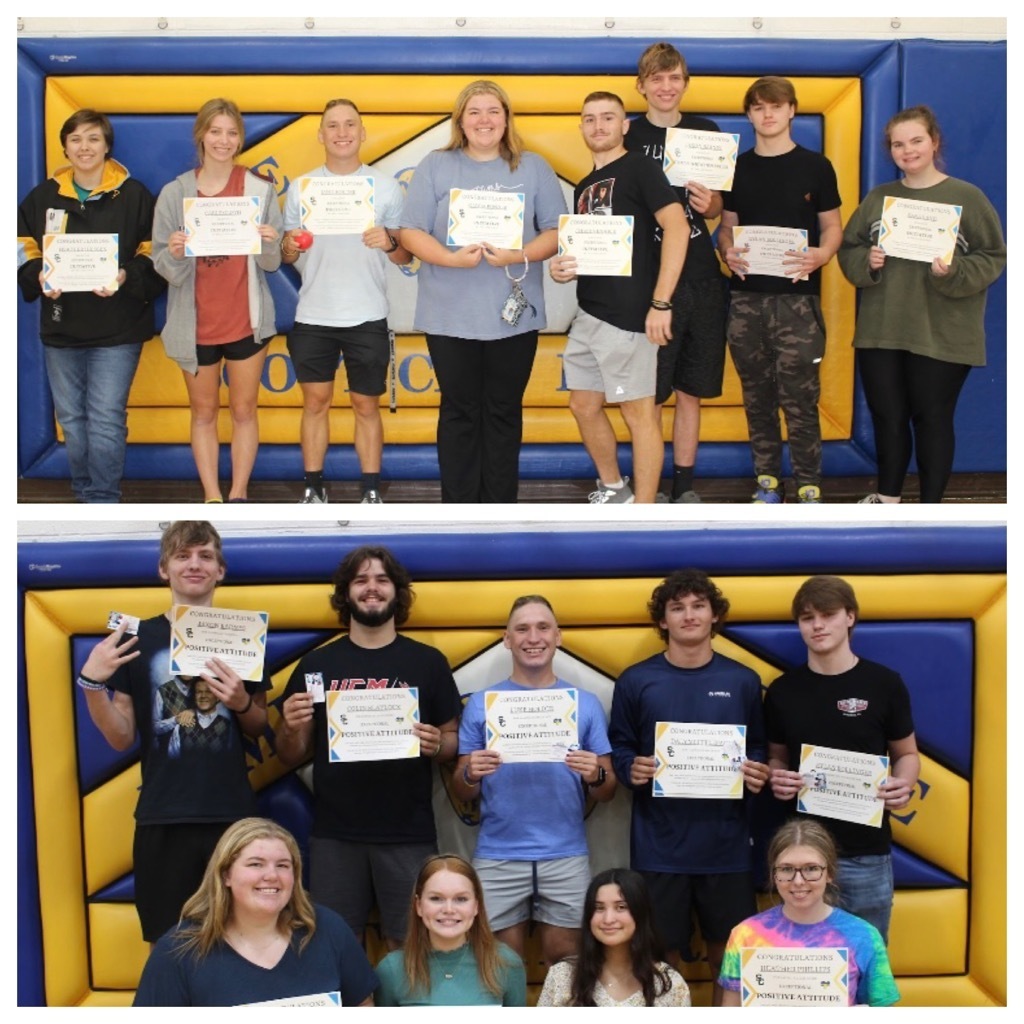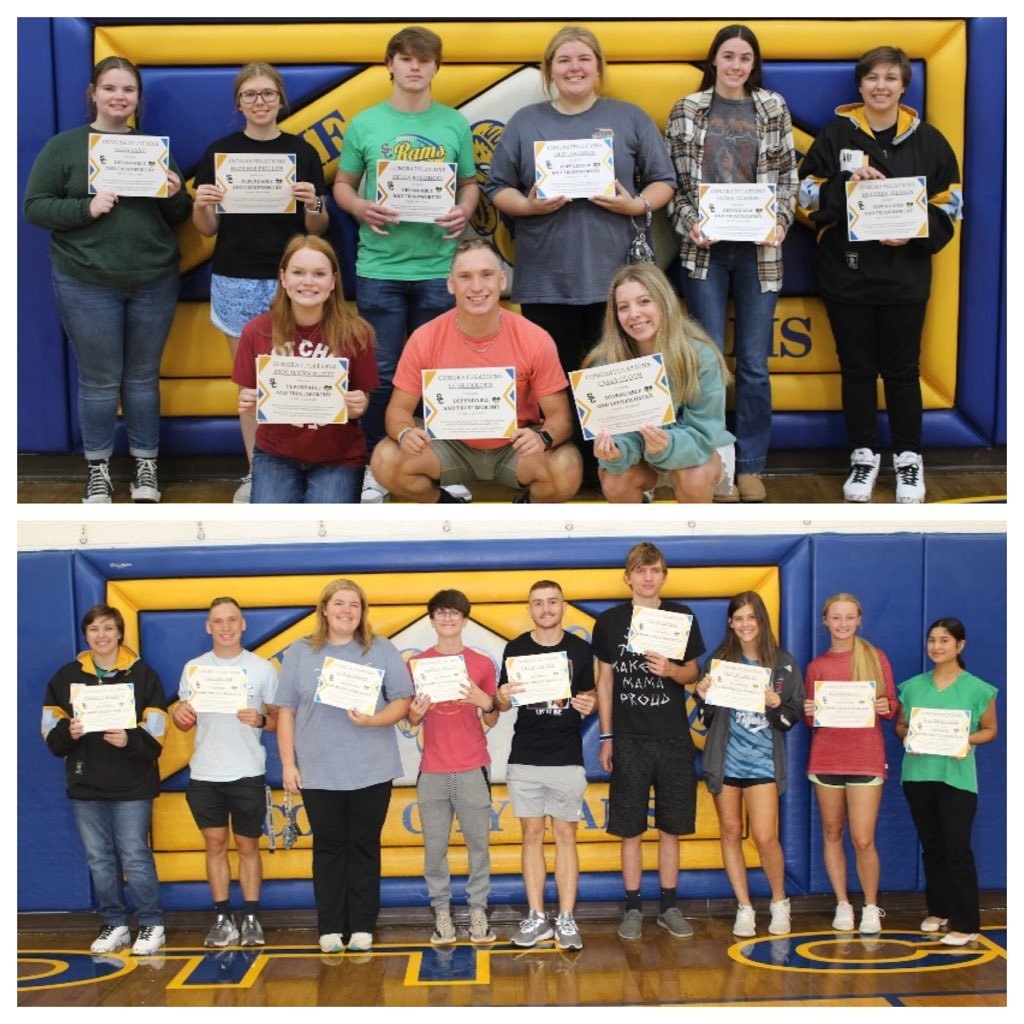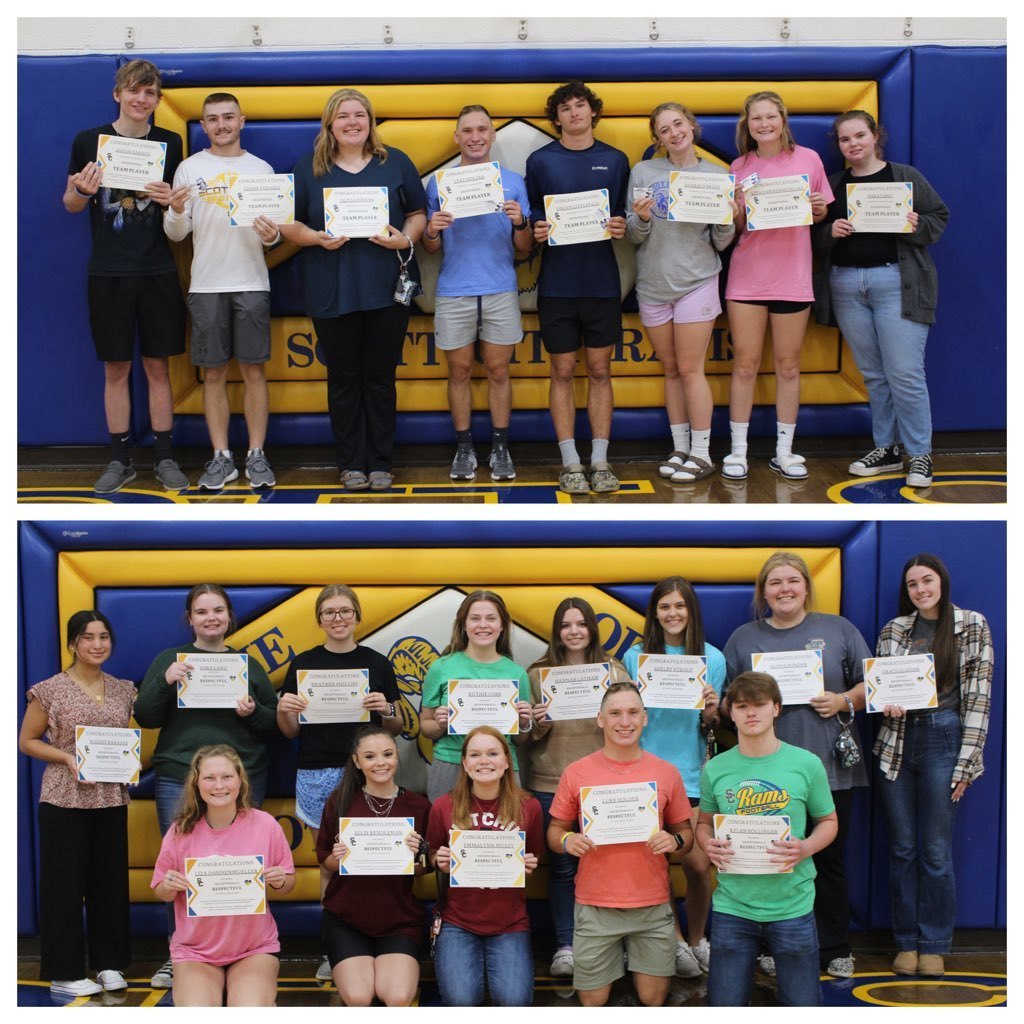 Tonight at 5pm is the home opener for your Volleyball Rams! Come on out and support them as they take on Fredericktown. If you can't make it to the game you can catch every spike and dig online on our YouTube channel. #SCPride #GoRams
https://youtube.com/c/scvideo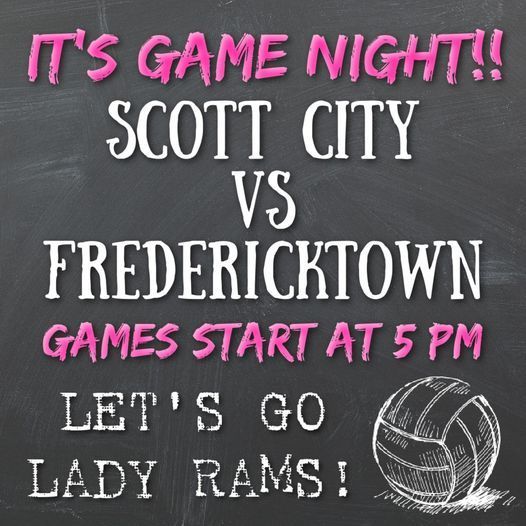 Please read this important message from the nurse's office. #SCPride #SCWeAre1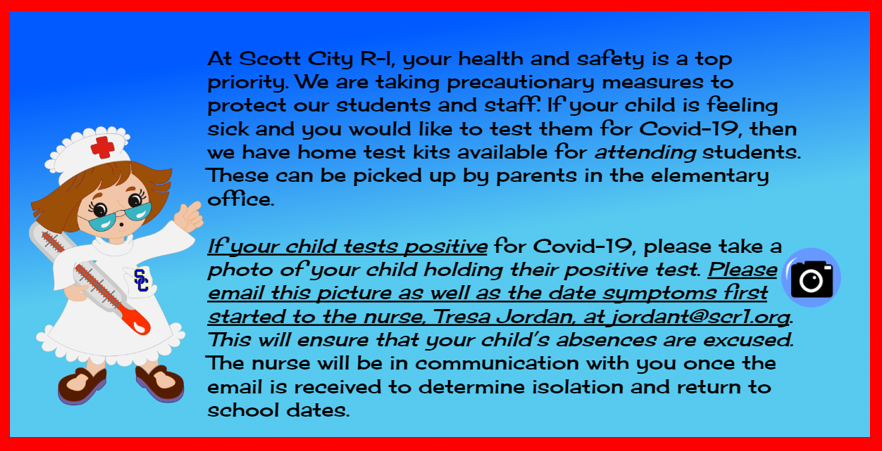 REMINDER - We are still accepting applications for free or reduced lunch. If you have any questions please contact Christa Burger. #SCPride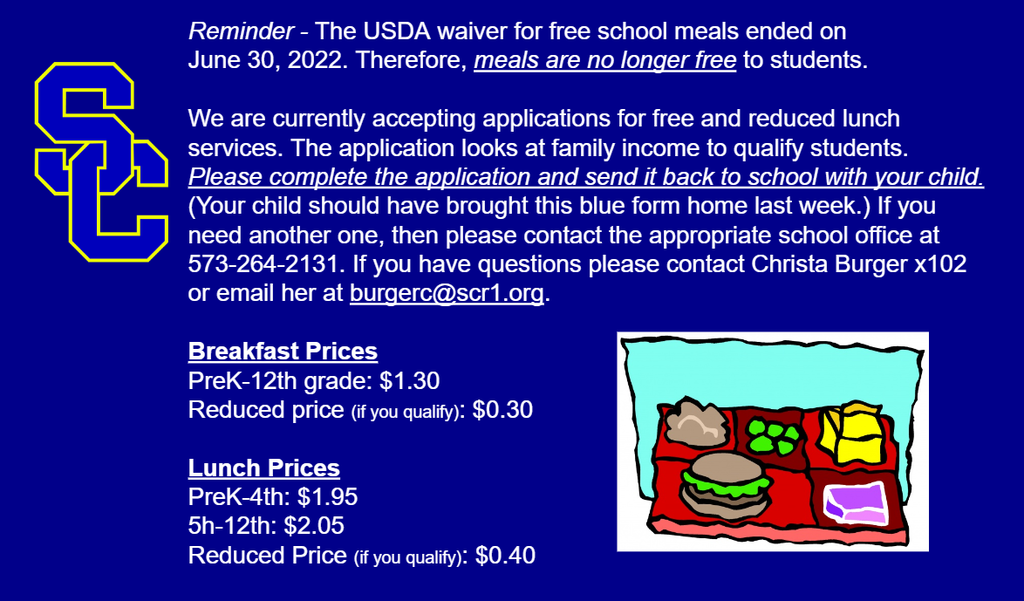 Opening night and Senior night for our Varsity Football Rams at the all NEW Wilthong Field! If you can't make it tonight you can catch all the action online. You can stream the game on our YouTube channel. Just go to YouTube.com/c/scvideo and find the game. #SCPride #GoRams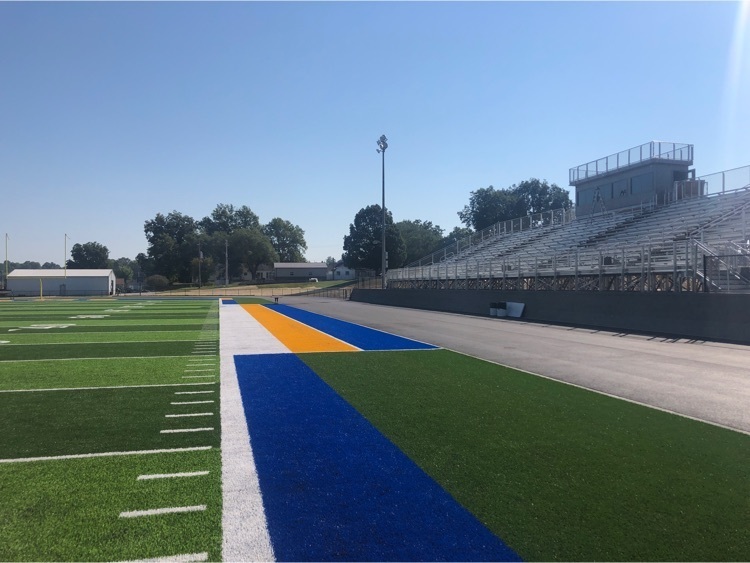 Senior Parents need to line up behind the east end zone at 6:20-Senior Night festivities start at 6:30. Go Rams

Scott City R-I wants to give a huge shoutout to Mrs. Weber for receiving a $500 grant from the Missouri Retired Teachers Federation. Thank you for all that you do for our students. #SCPride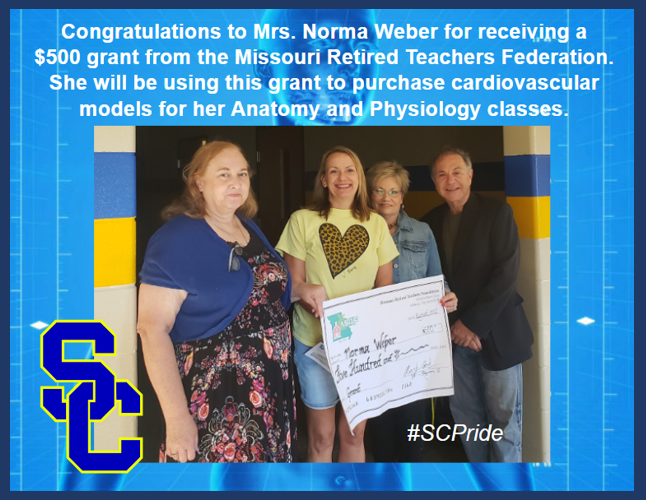 This morning our Senior Football players welcomed our Elementary students back for the first day of school. We hope all of our students have a great first day back! #SCPride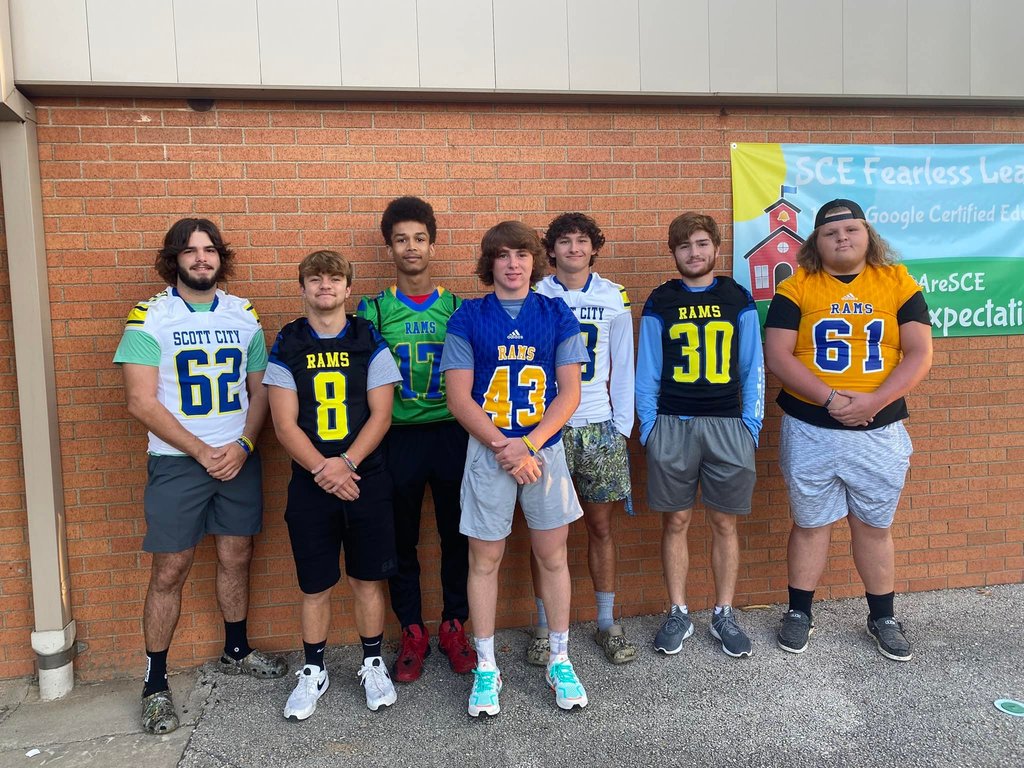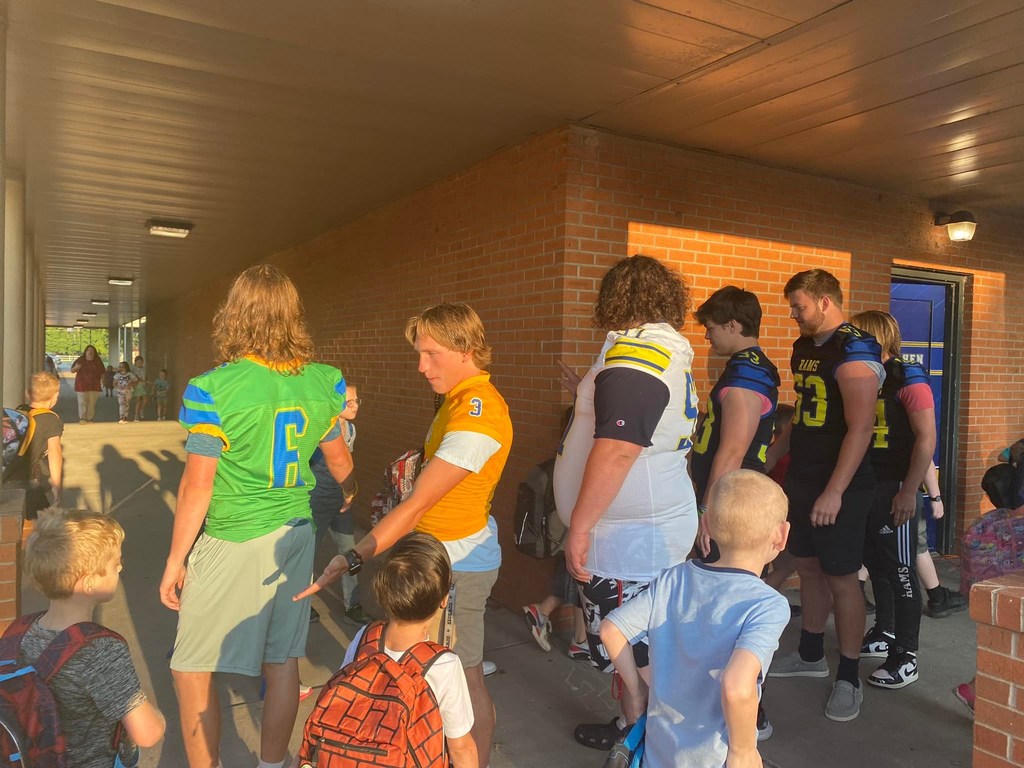 Don't forget to complete your returning student registration in the parent portal. If you have not completed the registration your student can still come to school on the first day of school. There is a deadline of September 2nd to have it completed. If you are having trouble with your registration you can call the school or come by and we'll do our best to help you. Can't wait to see you on Monday!!! #SCPride