Congrats Senior class on making it through your last day of school. #SCWeAre1

Congratulations to all of our Seniors on making it through their last day of school. #SCWeAre1
The 5th grade students have been learning about force and motion in science. They were given the challenge to create a roller coaster with 1 loop using paper. To complete the challenge, the marble had to go from the start of the coaster, through the loop and to the end. They did an amazing job!! There were many successful coasters. 🎢💙💛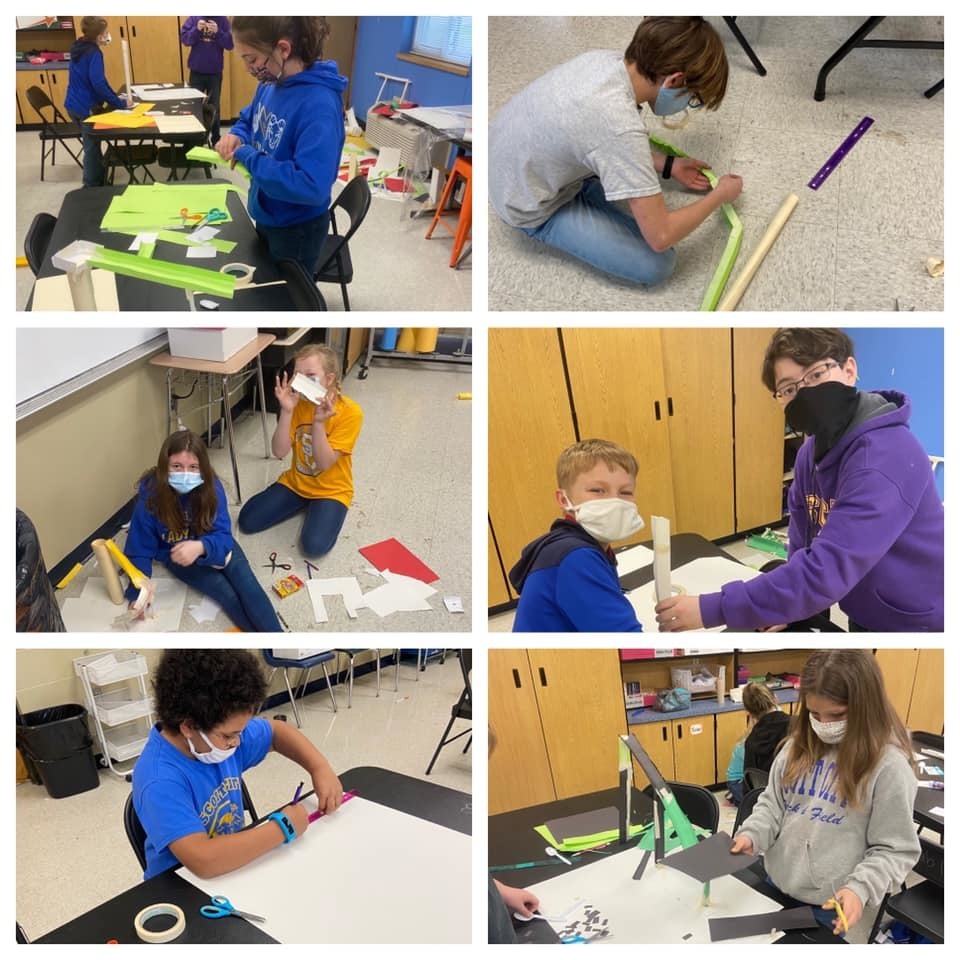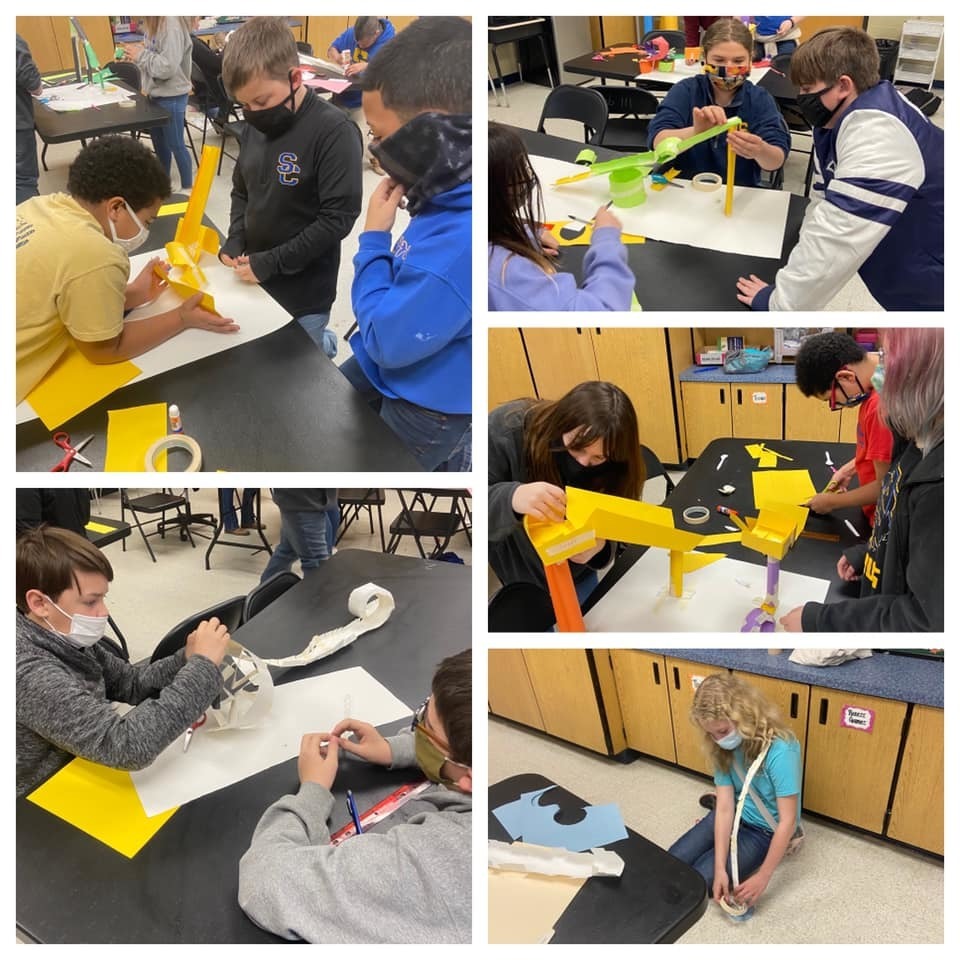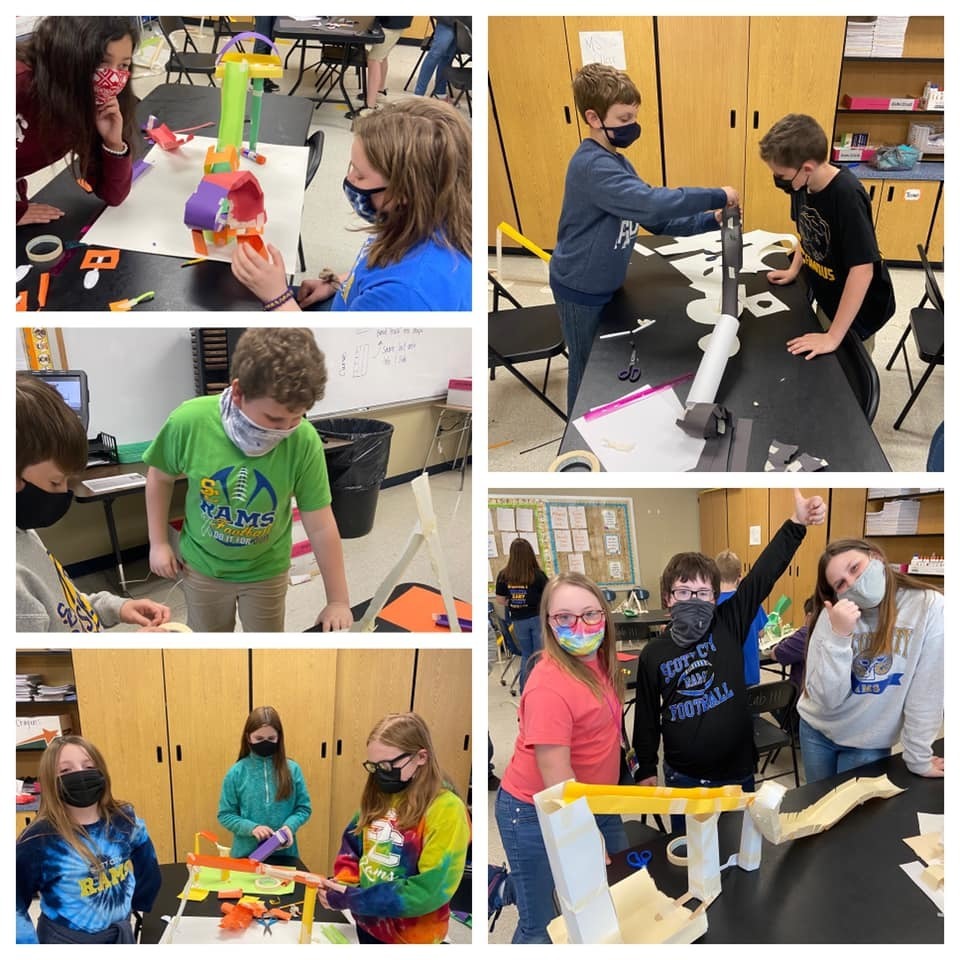 Scott City R1 Schools is very thankful that St. Francis Hospital held a vaccine clinic for our teachers and our community this morning! #SCWeAre1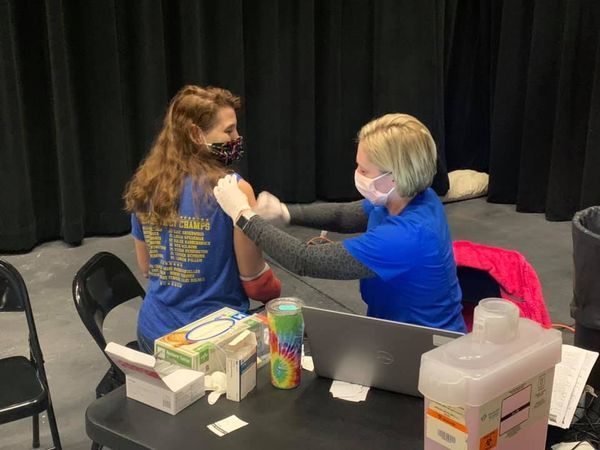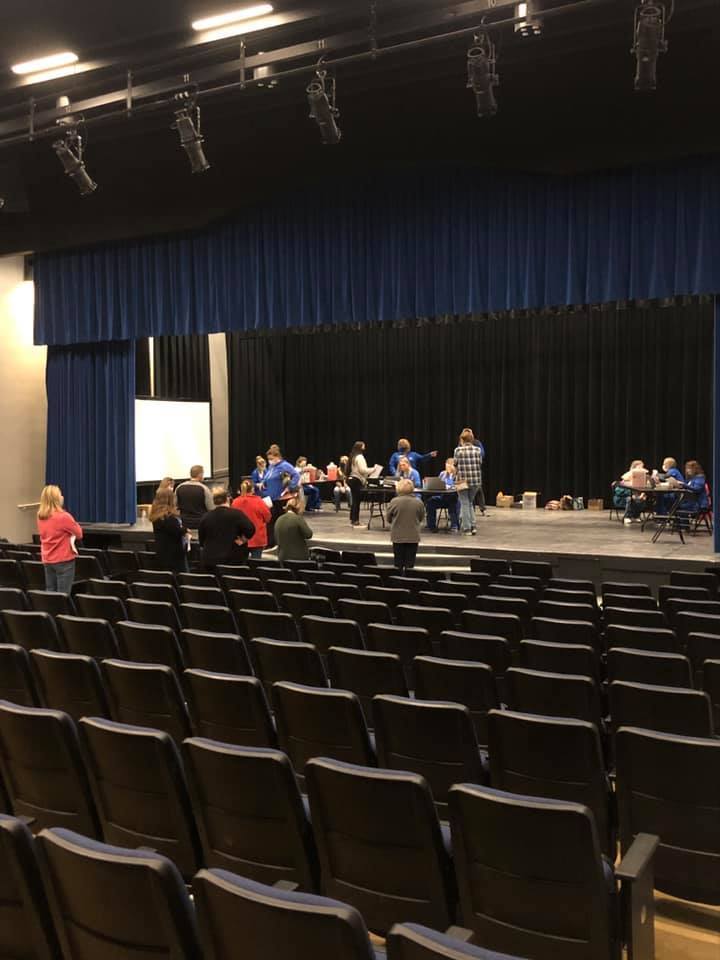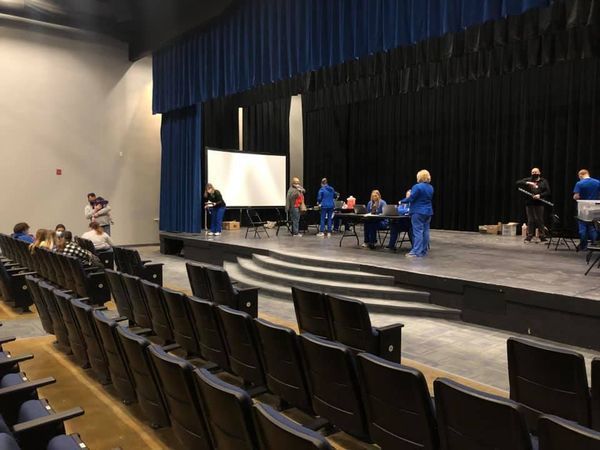 Congrats to Camden on being named Academic All-State! We are all very proud of you!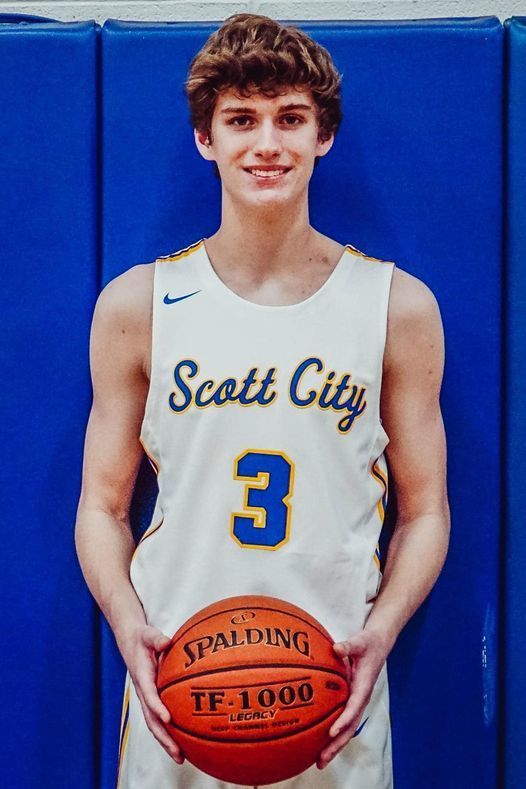 We love our new piano! Thank you Sally Porch for your generous donation. To hear the sound of music floating down the hallway brings such joy. #WeAreSCE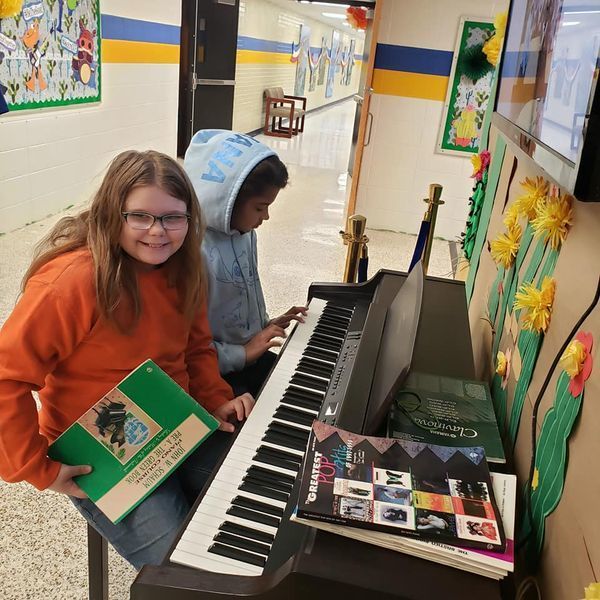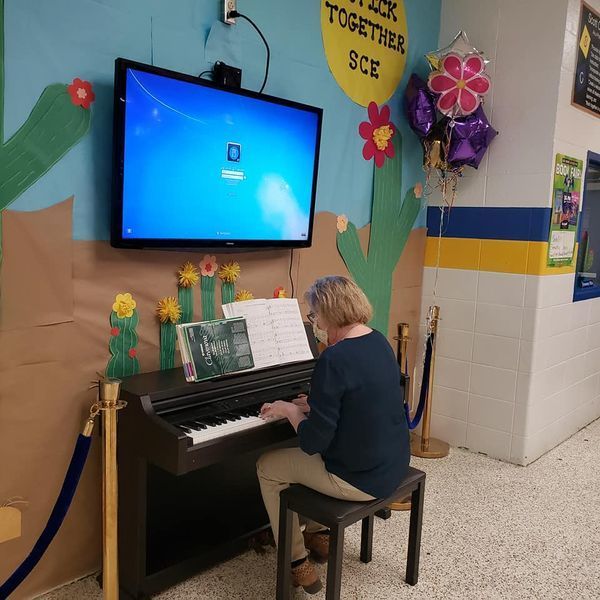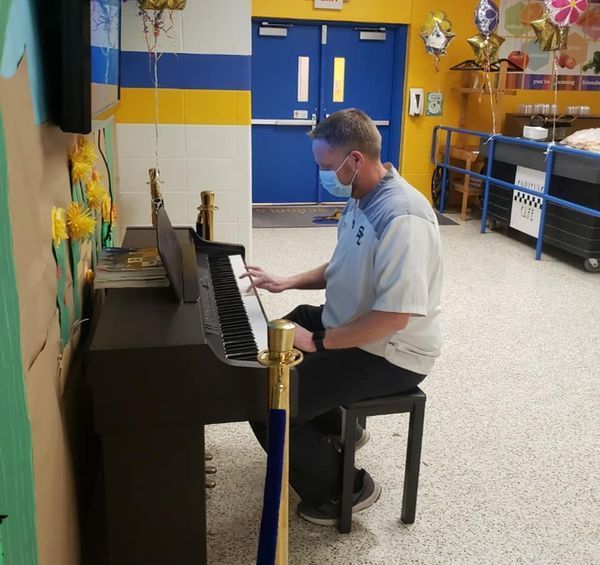 ANNUAL FINE ARTS NIGHT Come join us for a night of celebrating the Arts at Scott City Schools March 17th in the FEMA Building! The Elementary, Middle School, and High School will have an Art show in the lobby of the FEMA Building from 4:30-7:00 pm. At 7:00 pm, our program will begin with the High School Drama Department with several performances. Immediately following, the Scott City Honor Choir will perform. Last, our Middle School and High School Music Department will showcase a number of solos, ensembles, and finish with the Jazz Combo. We look forward to seeing everyone on March 17th!! Masks should be worn until seated for the concert. Thank you!
Congratulations to our High School Band for earning a 1 at the Missouri Small School Band Directors Association Festival yesterday. They performed "On a Hymnsong of Philip Bliss" and "The Great Locomotive Chase." A 1 is the top score you can achieve.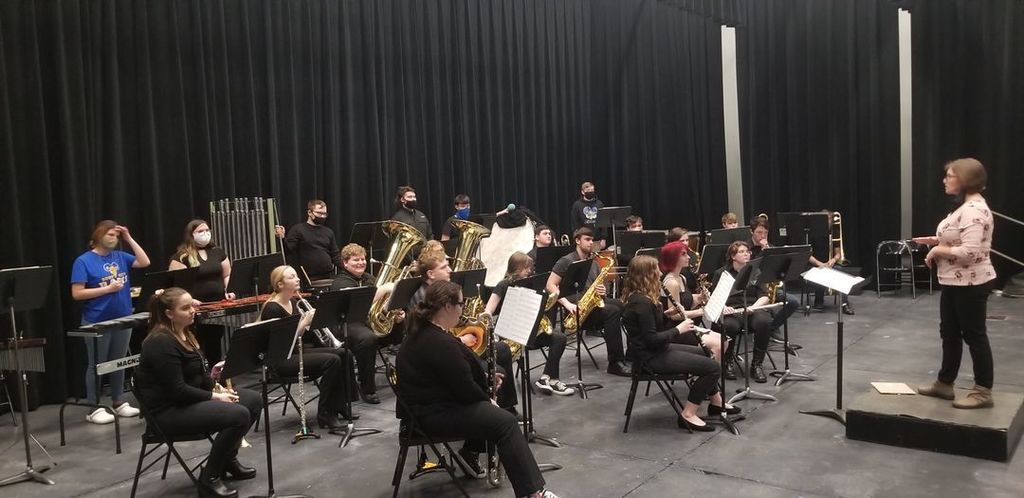 Thank You to Chris Snider and Sara Danner from Mid America Transplant for speaking to our Juniors and Seniors about Organ Donation.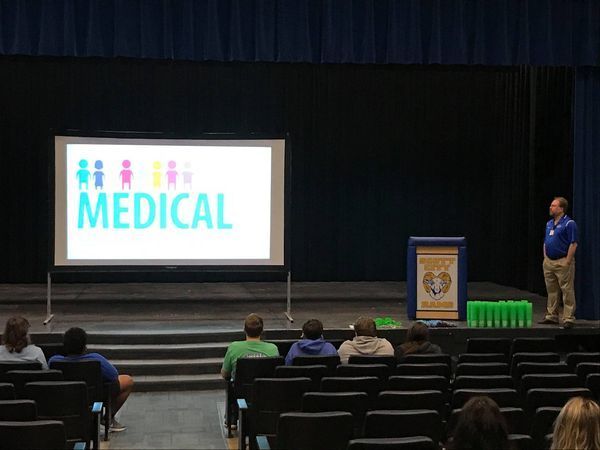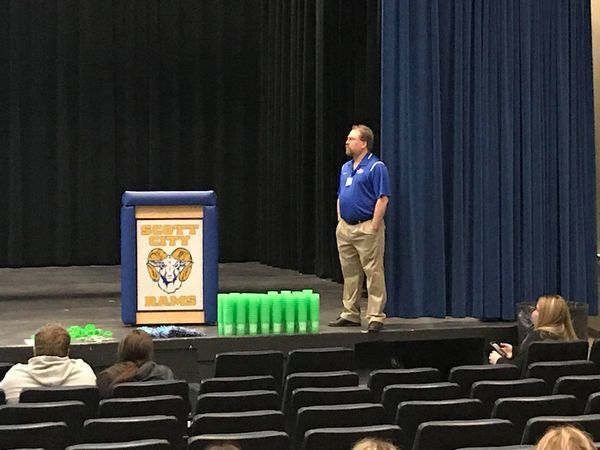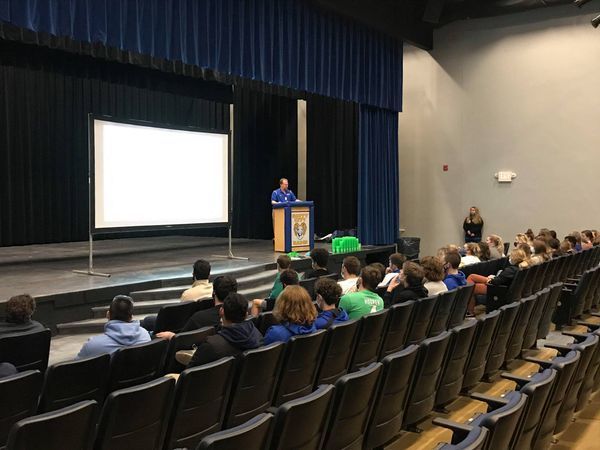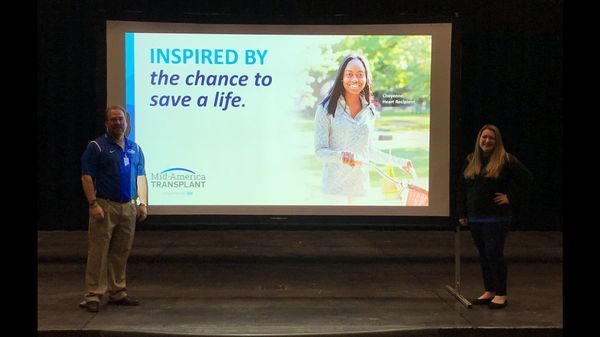 Get your Baseball Green Out Game shirts today! Orders are due April 6th to the High School Office.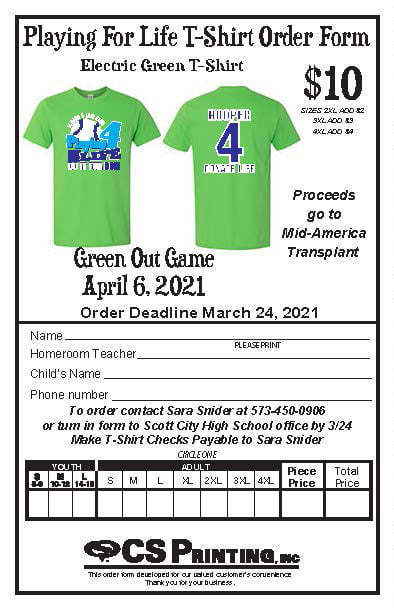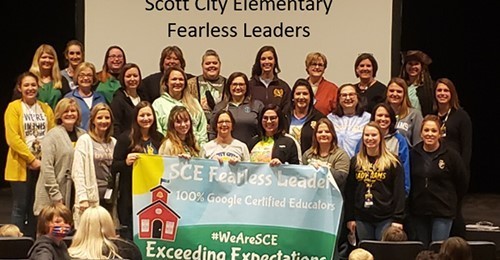 The middle school Drama Club had their first show tonight!! The kids did a great job! 🎬 You can go watch them again tomorrow at 2:00pm in the FEMA building. 💙💛🤍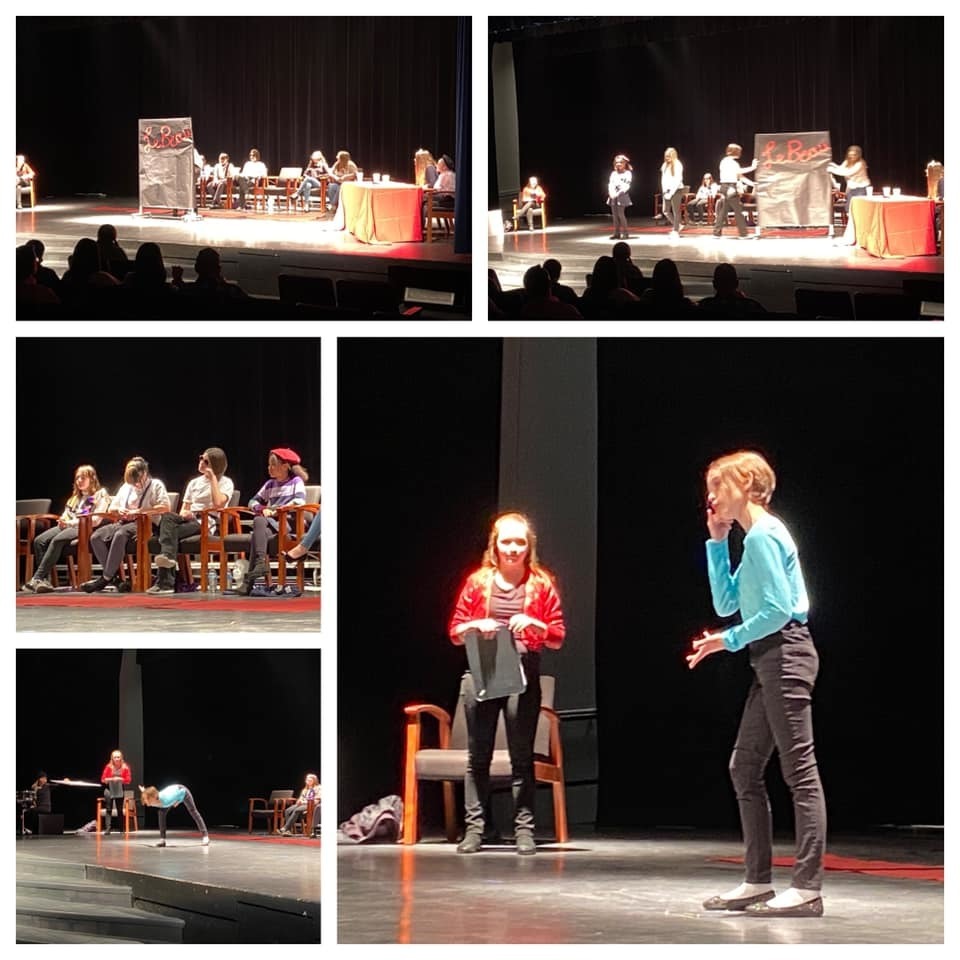 Scott City Schools would like to thank Representative Jamie Burger for taking time out of his busy schedule to recognize our student athletes and some of their team and individual accomplishments.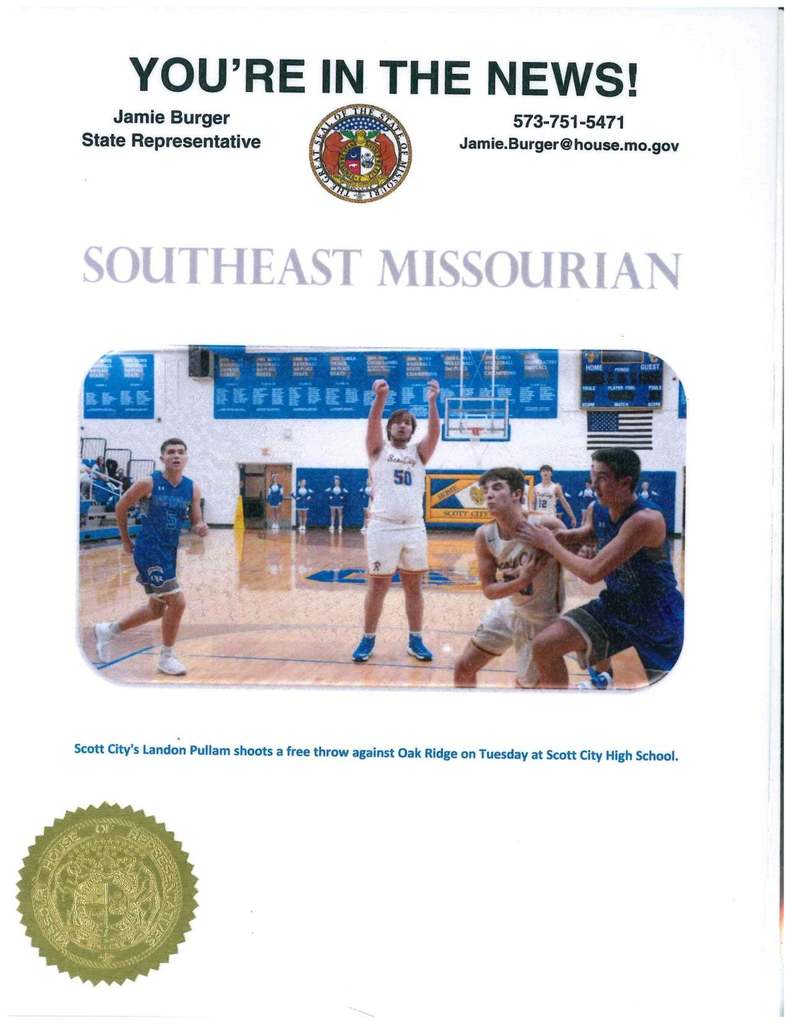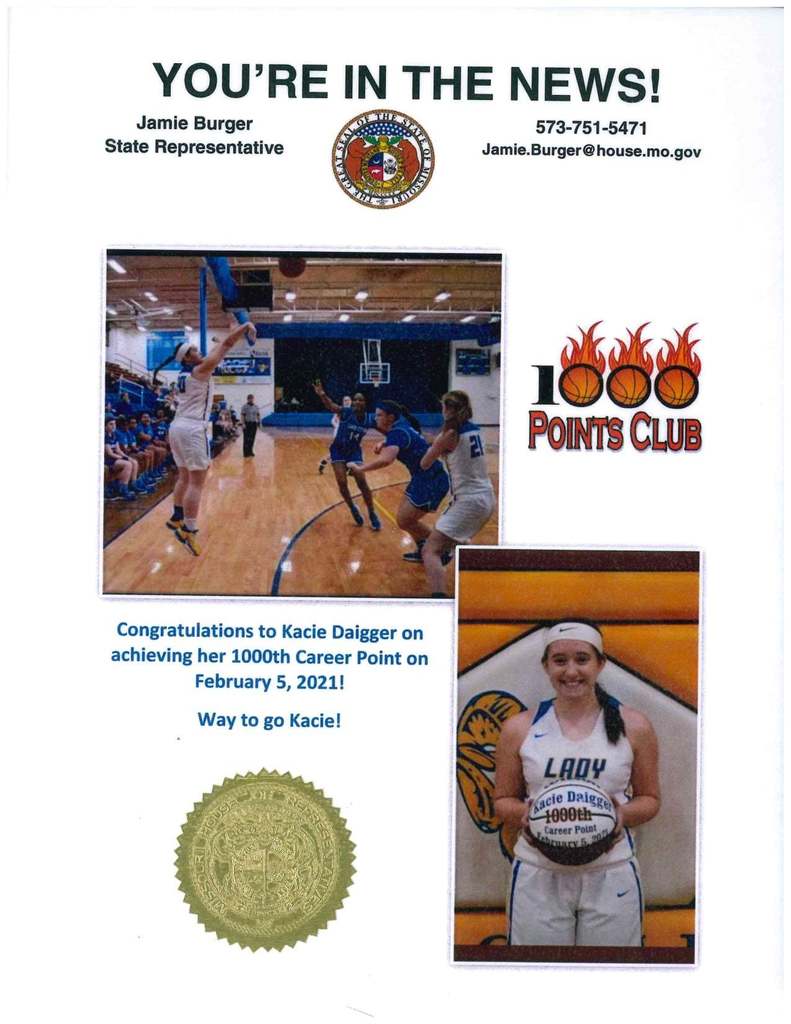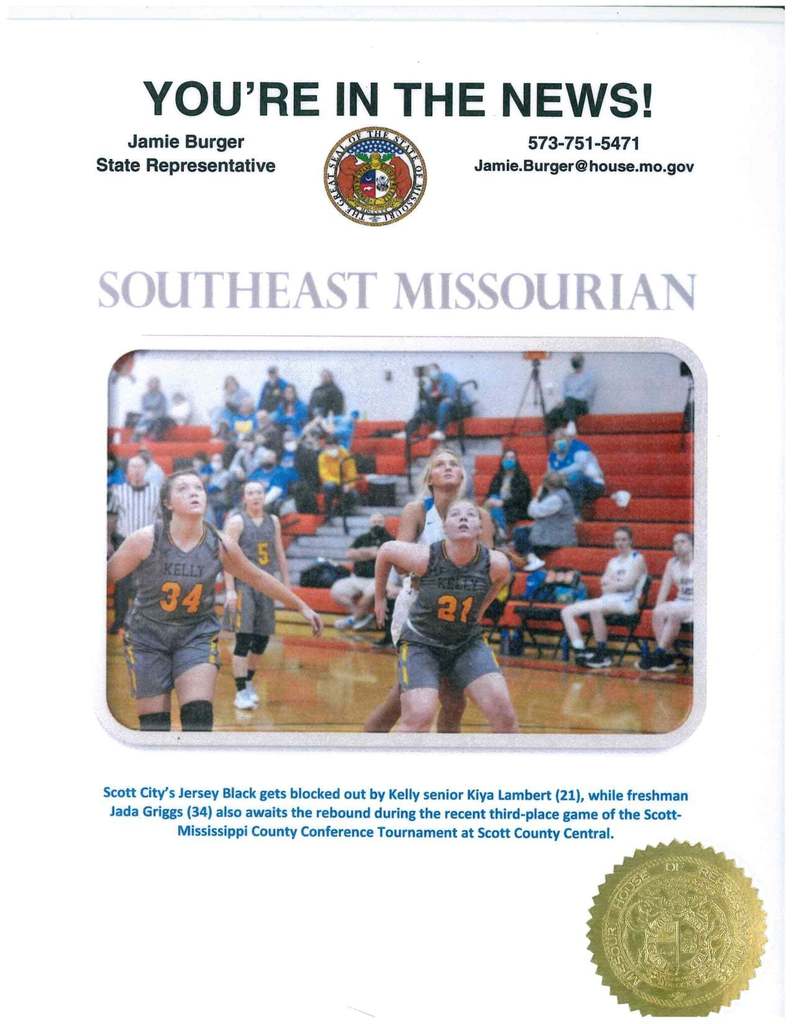 Congratulations to High school senior Camden Conner. He received "Honorable Mention" for the 2021 Missouri scholars 100, a statewide program that honors 100 of Missouri's top academic students in the graduation class of 2021. The announcement was made by Lance Amick Principal at Scott City R-1 High School. Missouri Scholars 100 is a program sponsored by the Missouri Association of Secondary School Principals. Schools across Missouri were invited to nominate candidates for this statewide recognition. The selection is based primarily on a formula using the student's grade point average and ACT or SAT score. Each student nominated had first to meet criteria of an "Academic Decathlon, : which included ten "events" designed to assure the academic strength of the student. The student must have a minimum GPA of 3.750, minimum ACT score of 29 or a minimum SAT score of 1,600, be ranked in the upper ten percent of the class and have taken high-level courses in mathematics, science, English, and foreign language. The student must also have excellent attendance, be an exemplary school citizen, and be involved in school activity program. Clark Mershon, Executive Director of the principals' association, said, "The Missouri Scholars 100 Program is one of the most premier academic recognition programs in the country. It is truly a celebration of learning. Students who are selected to this program have taken a rigorous course study and have maintained the highest academic standards. The Missouri Association of Secondary Schools Principals wants to celebrate the achievement and success of theses students and their schools."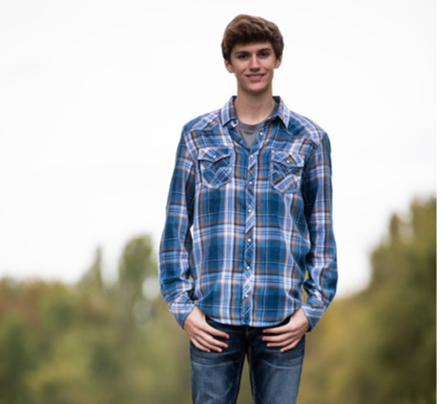 Congratulations to Kacie Daigger and Liza Dannenmueller for making the All-District Team for Class 3 District 2! Congratulations to Camden Conner and Ethan Pennington for being named to the Class 3, District 2 All-District team. We are proud of you!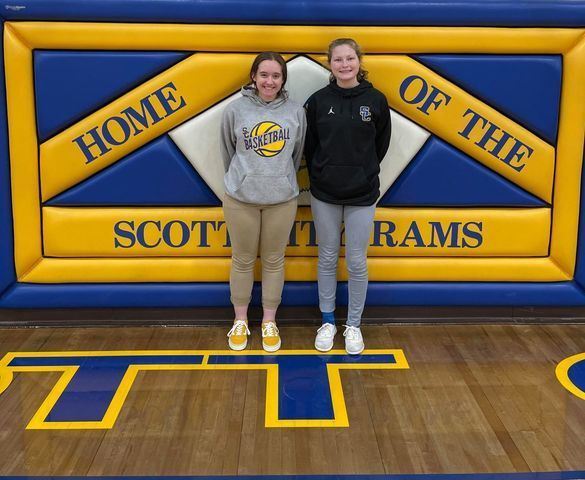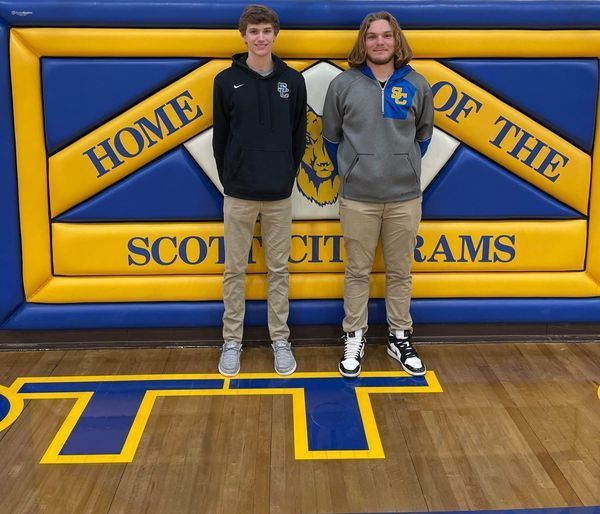 Lady Rams defeat Chaffee to advance to the district championship game! Thursday night 6pm at Bloomfield! Let's fill the stands with blue and gold!!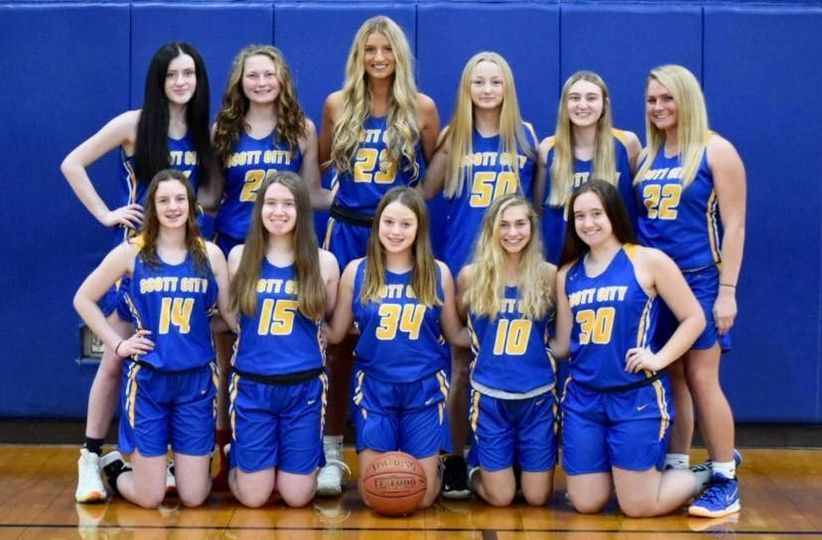 Congratulations to the January SCMS Students of the Month! Quintin, Alivia, Maggie, Makayla, Abbigail, Ethan, Madison, and Brianna -- Thank you for making SCMS Great! #SCWeAre1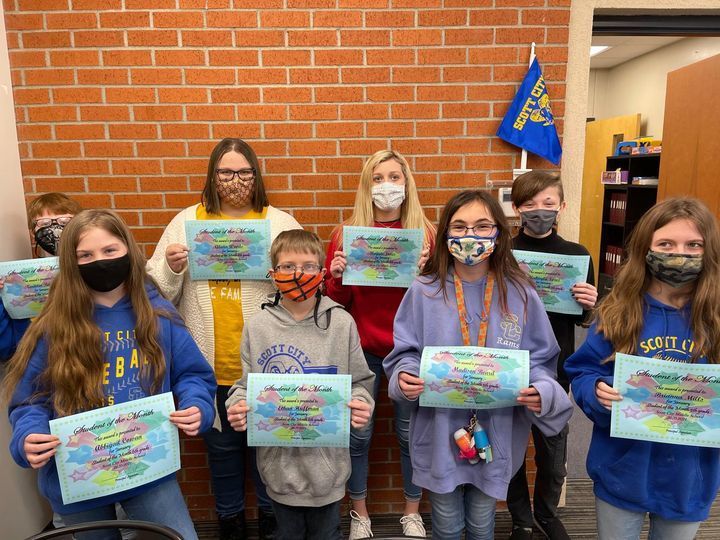 Congratulations to our Robotics team: Ian, Collin, Drake, Keaton, and Dalton. They won first in the league for last week's matches and are currently ranked first in the league standings.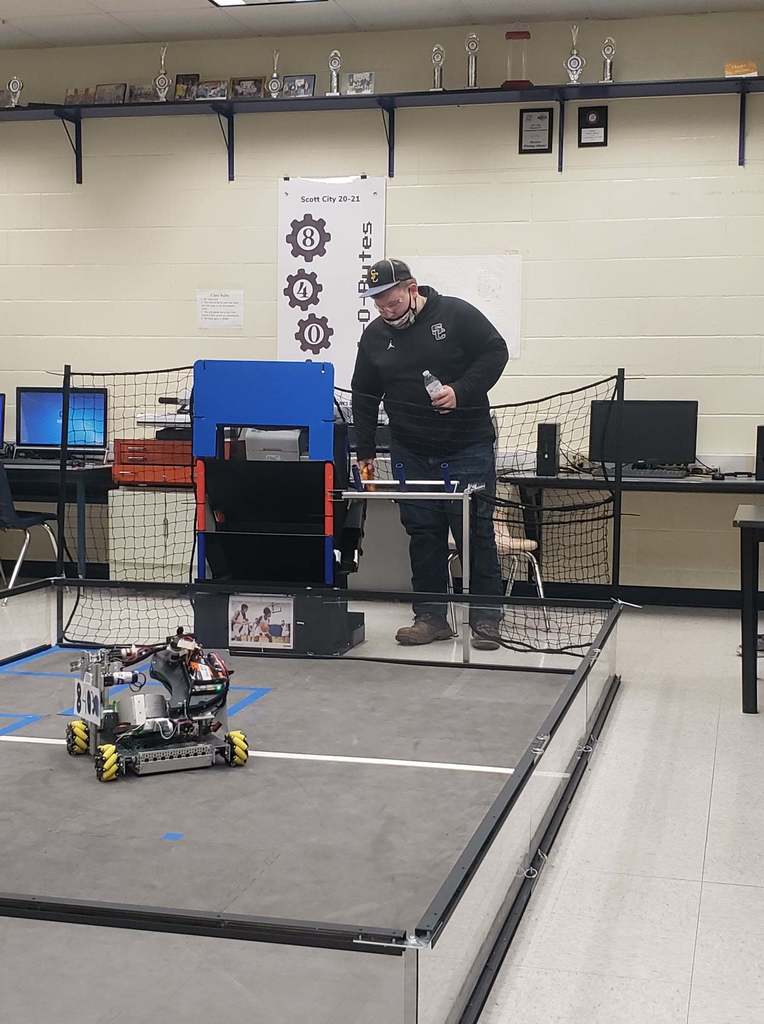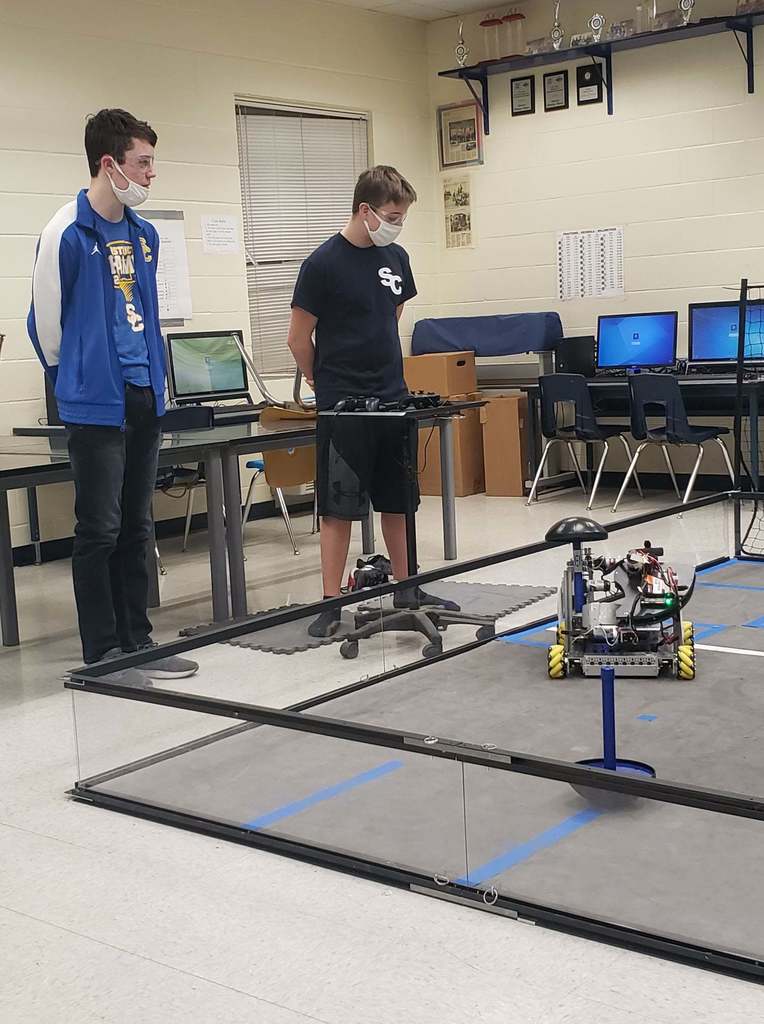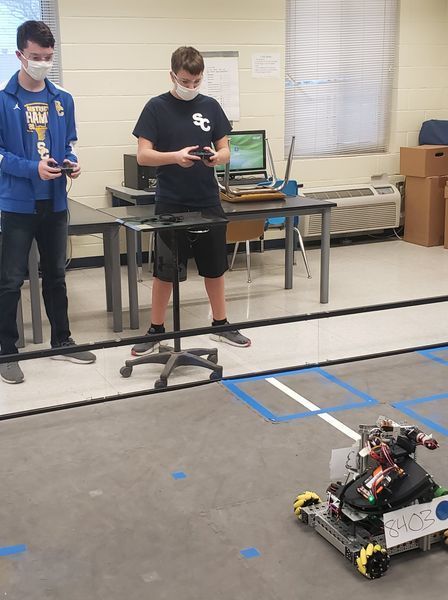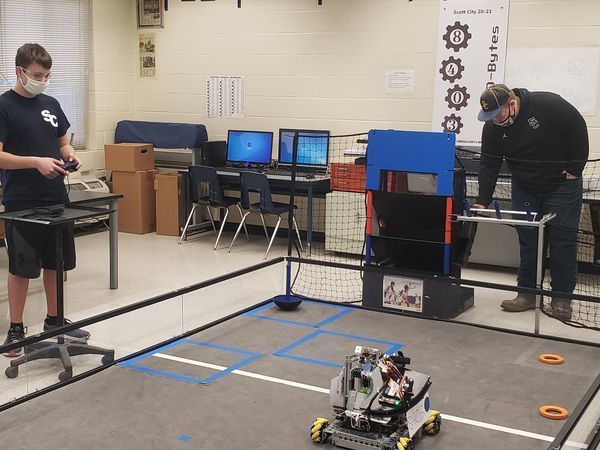 Congratulations to the following FBLA members who qualified for the 2021 Missouri State Leadership Conference! Ian Weber, 1st place (Cybersecurity) Ian Weber, 1st place (Help Desk) Ian Weber, 1st place (Intro. to Information Systems Management), and Kayla McCain and Avarie O'Brien, 2nd place (International Business State Wildcard) Our district includes 15 schools in our area. Other Scott City students who placed in the District 15 Conference this year include: Brett Boswell, Landon Pullam, Hunter Senn, 4th place (Graphic Design team) Hunter Senn, 4th place (Spreadsheet Applications) Brett Boswell, 5th place (Spreadsheet Applications) Avarie O'Brien, 6th place (Organizational Leadership) Kayla McCain, 6th place (Journalism) Harlie Umfleet, 7th place (Journalism ) Kayla McCain, 7th place (Political Science) Brett Boswell, 8th place (Business Calculations) Heather Philips, 8th place (Healthcare Administration) Heather Philips, 10th place (Intro. To Financial Math) Harlie Umfleet, 10th place (Healthcare Administration)