The MS Girls basketball game that we scheduled to be played at Greenville on 10/14 will no longer be played. Thanks.
On Friday, October 1st from 9am until 11am, the SCOTT COUNTY HEALTH DEPARTMENT will conduct a FREE COVID vaccination clinic at Scott City School in the FEMA building. No appointments will be made as this is a walk in clinic only. The PFIZER vaccine will be given at this clinic and is free of charge. The vaccine is available to anyone aged 12 years and older. For anyone ages 12-17, a parent or guardian must be present and give consent. Per the county health department, adults and children fully vaccinated are not required to quarantine. See the flyer on our website, school app or Facebook for more information.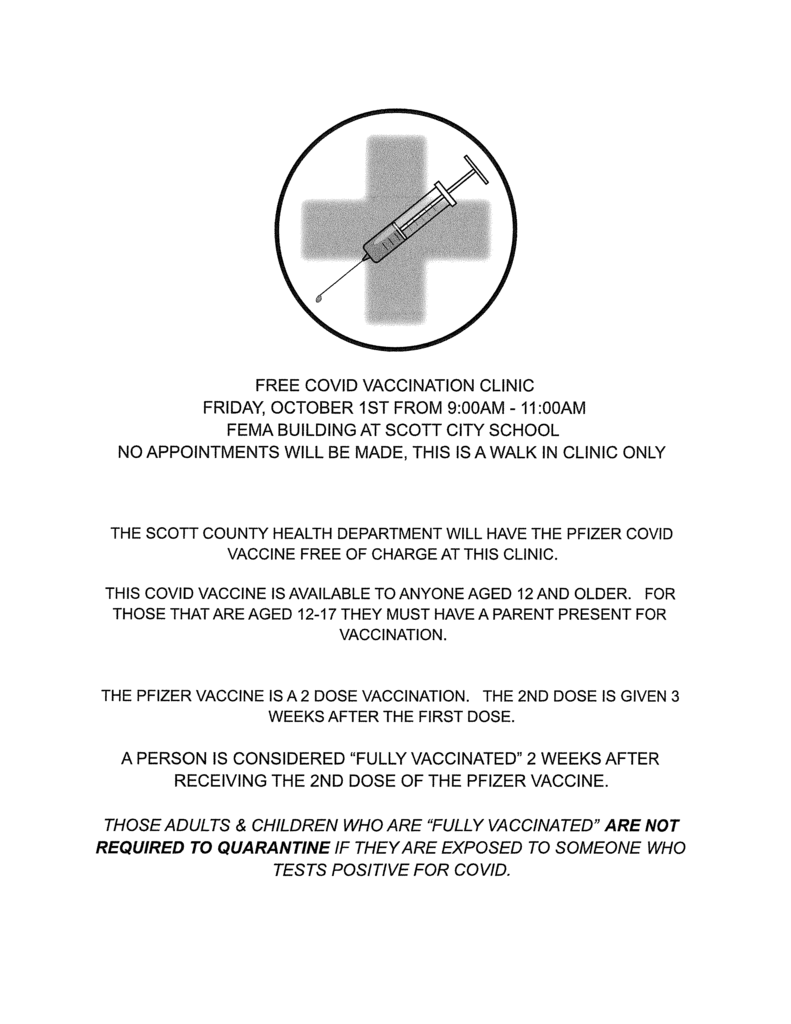 Due to food supplier shortages, we will frequently be revising and updating our breakfast and lunch menus. Please be assured that your child will still be served a full breakfast and lunch. Thank you for your patience and understanding. #SCGrowAs1

We have added a MS Girls Basketball game for Thursday 10/14 at Greenville. It will start at 6:00. Go Rams!

Congrats to Jackson and Layla for each finishing 11th at the Dexter meet today!
Please support the Junior Class on Oct 5 by going to Rosati's in Cape. We get a portion of ALL sales that day. See attached flyer for details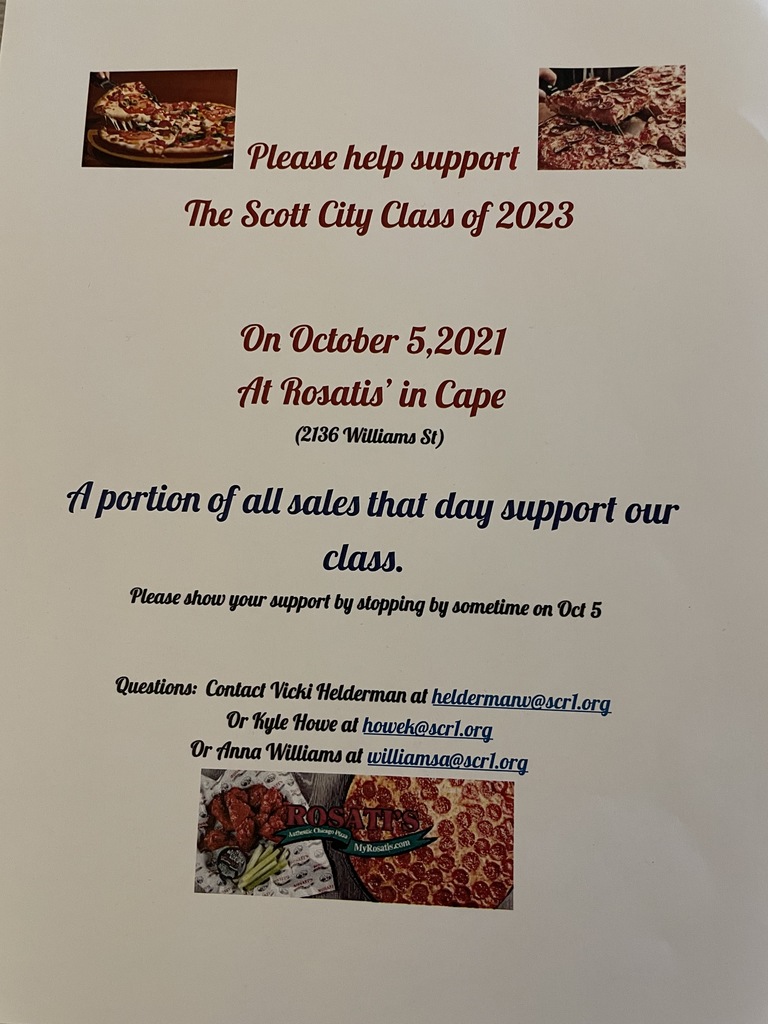 SCE Parents - our telephone lines are temporarily down. If you need to contact the elementary, then please email Dana or Christa. If you need to change after school transportation then please email us ASAP.
hannd@scr1.org
or
burgerc@scr1.org
Booster Club meeting tomorrow, September 29th at 7:00 in the Cafeteria. Hope to see you there!!!

We have added a JV Football game for Monday 10/11 at Park Hills Central. The game will start at 4:00. Go Rams!
There is no CTC this Thursday or Friday. CTC students need to be at school by 11:00.

There will be no JV Football game tonight.

Athletic Events for this week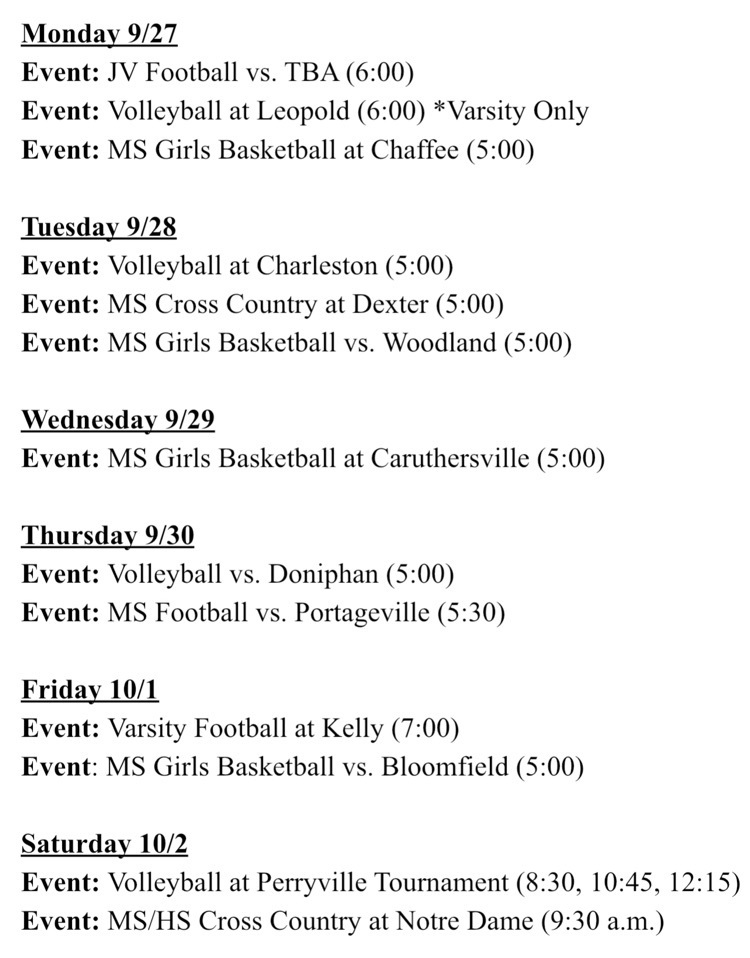 Our MS Girls Basketball game tomorrow at Chaffee 9/27 will start at 5:00, not 6:00. Thanks!

Our JV Football game scheduled for Monday 9/27 vs. Malden has been canceled. We are actively looking for a replacement and we will keep you updated.
CTC students are required to attend Monday, September 27. Scott City School is not in session but the CTC bus will run as normal.