For our JV and Varsity Volleyball games at Jackson tomorrow evening, the JV will start at 5:30 and the Varsity will follow.

Our conference meet scheduled for Thursday 10/14 at Dexter has been moved to Wednesday 10/13, due to the chance of rain on Thursday. Start time is the same.

This week's athletic events!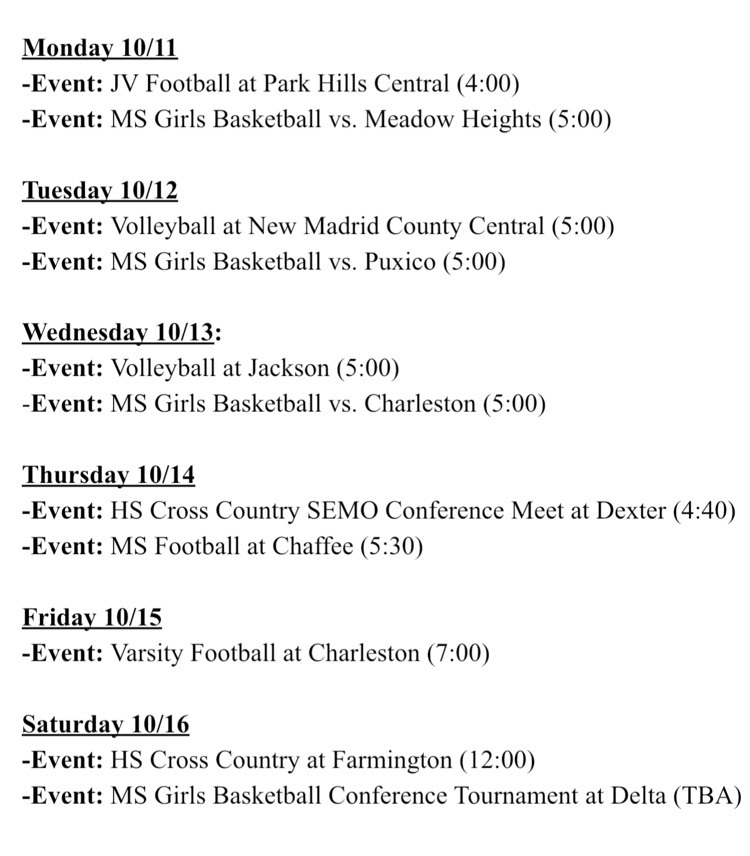 Today in high school JAG, the students are learning how to promote their businesses and use proper introductions to potential customers! First impressions go a long way! #SCJAG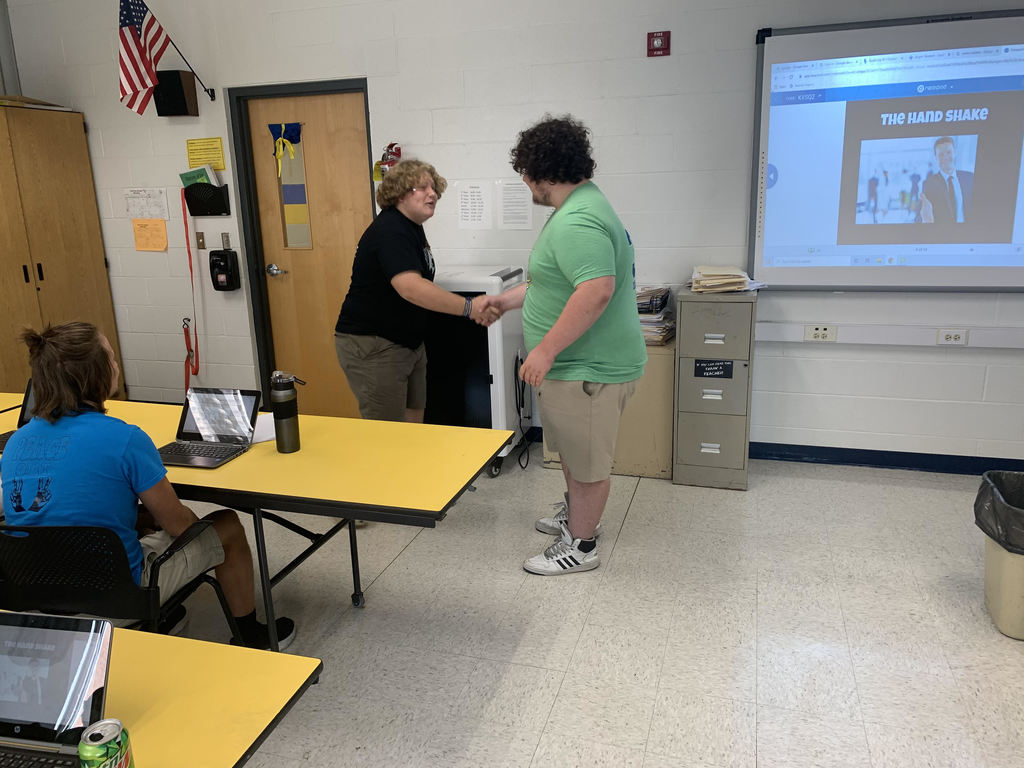 Since we couldn't hold our Honor Choir Reunion concert this year due to COVID concerns, we wanted to at least be able to bring you some of our favorite songs from this year's Honor Choir. Click the link below to listen in. We want to thank our community and parents for always giving us such great support! We hope you enjoy!
https://youtu.be/4fXrcYS8_K0
-Mrs. Helle

Due to bad weather, our Walking School Bus event has been rescheduled for Friday 10/8/21. #SCGrowAs1
Remember to support the Junior Class tomorrow by going to Rosati's in Cape.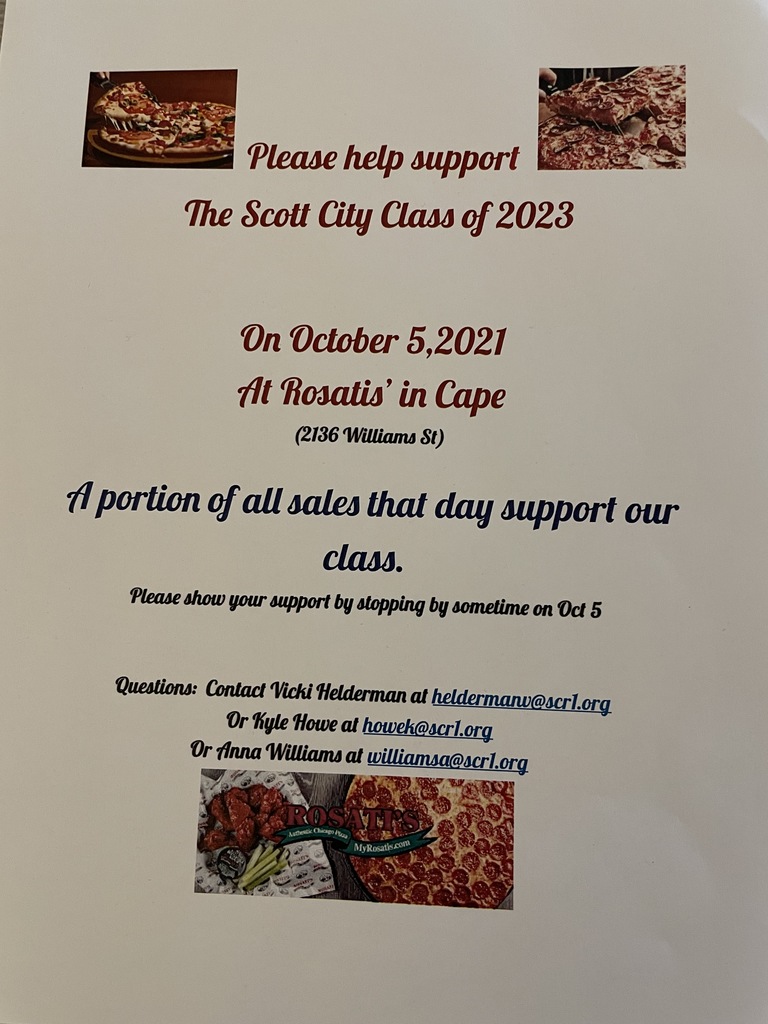 Our "Yellow Level" will begin tomorrow. #SCGrowAs1

Due to lowered cases of Covid-19 and quarantines, the district will be lowered to our "Yellow Level" on our Return To School Plan. Masks will be recommended, but NOT required. #SCGrowAs1

Our JV Football game for tomorrow at Kelly has been canceled. Instead, we will now play at Kennett starting at 5:00. Go Rams!

Reminder that Butter Braid fundraisers are due on October 6, 2021. #WeAreSCE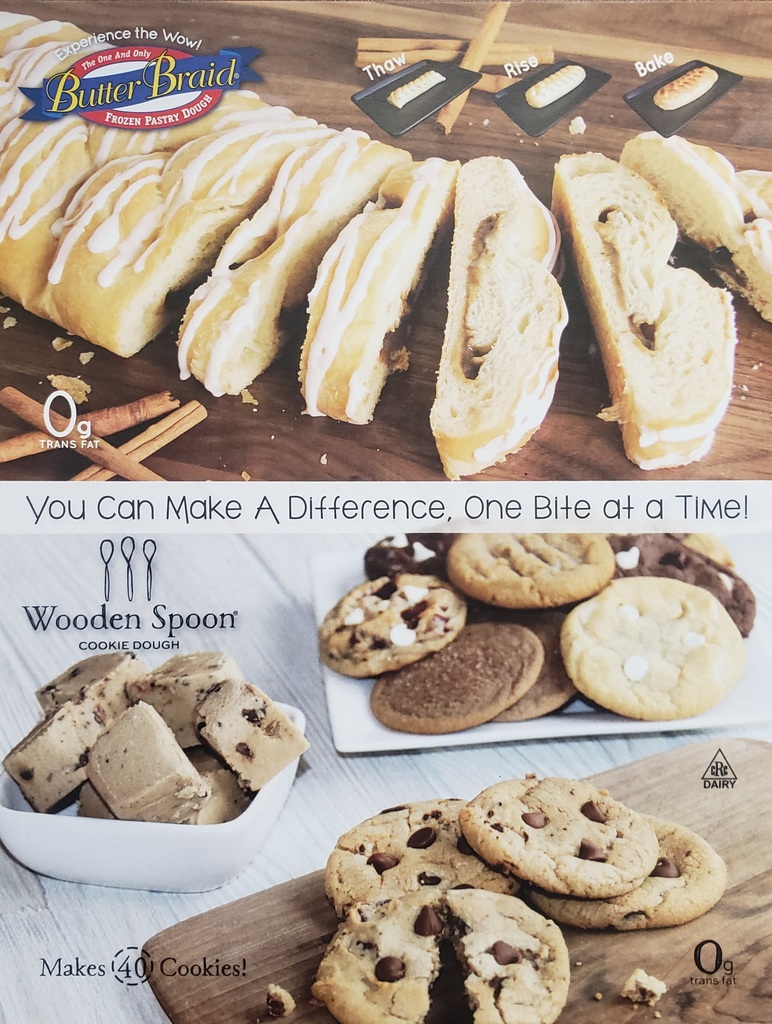 Congratulations Bryson for getting a Positive Behavior Referral. Keep up the great work - we are so proud of you! #WeAreSCE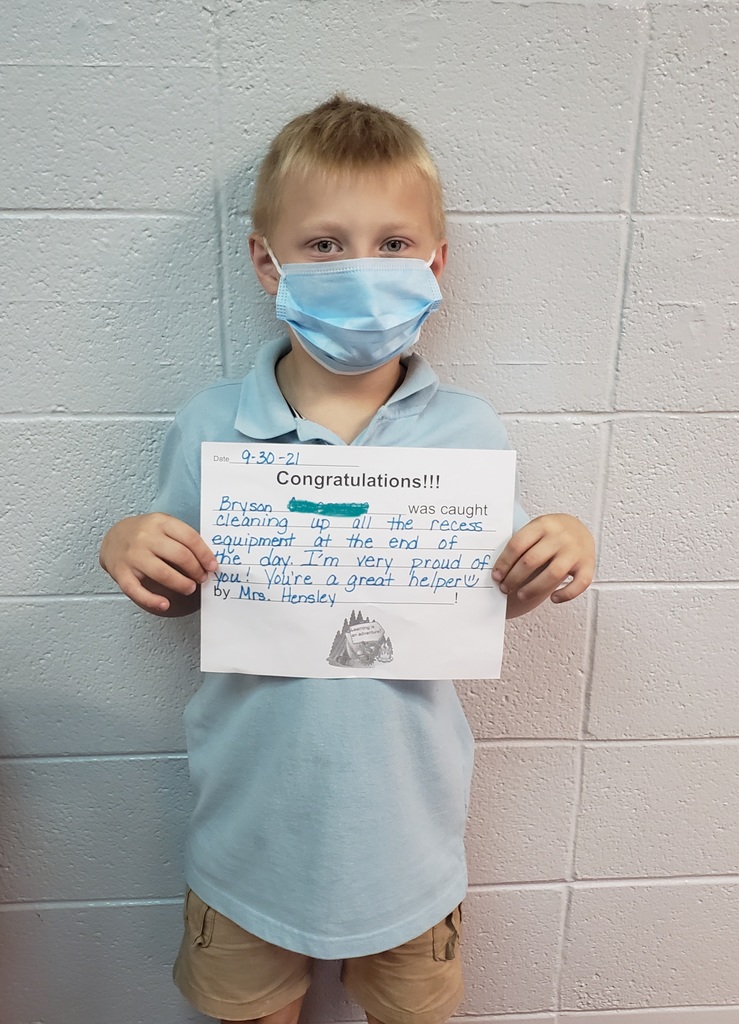 Congratulations Callen for getting a Positive Behavior Referral. Keep up the great work. We are so proud of you! #WeAreSCE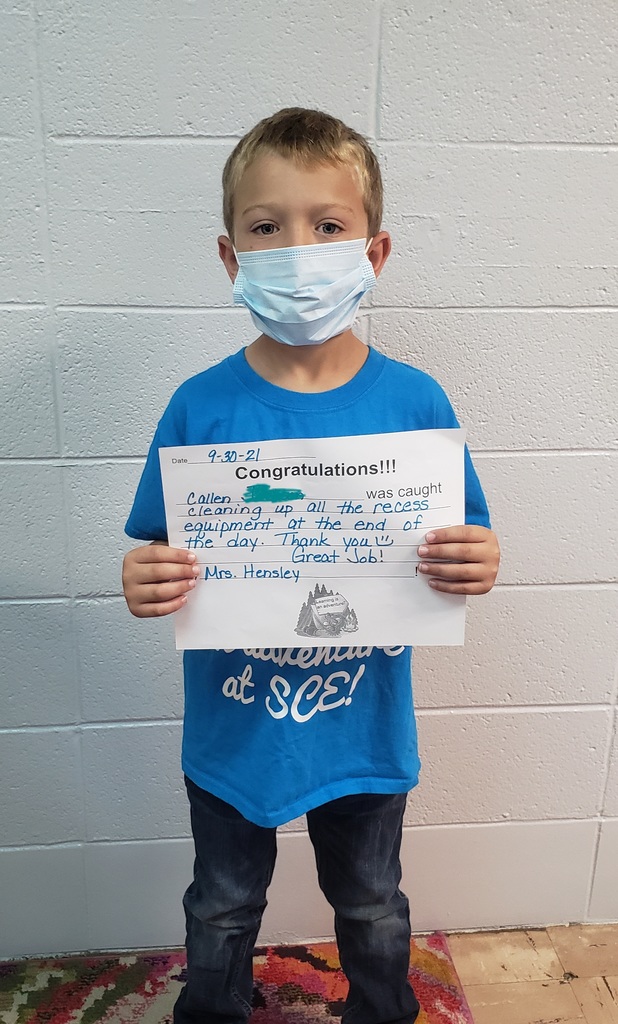 As a district we are asking all students and staff to participate in the #stompoutbullying campaign throughout October. We want to kick off this month by wearing a blue shirt and dress code bottoms on Monday, October 4th. As a district we will #BlueUp in support of World Bullying Prevention Month!

The MS Girls basketball game that we scheduled to be played at Greenville on 10/14 will no longer be played. Thanks.

On Friday, October 1st from 9am until 11am, the SCOTT COUNTY HEALTH DEPARTMENT will conduct a FREE COVID vaccination clinic at Scott City School in the FEMA building. No appointments will be made as this is a walk in clinic only. The PFIZER vaccine will be given at this clinic and is free of charge. The vaccine is available to anyone aged 12 years and older. For anyone ages 12-17, a parent or guardian must be present and give consent. Per the county health department, adults and children fully vaccinated are not required to quarantine. See the flyer on our website, school app or Facebook for more information.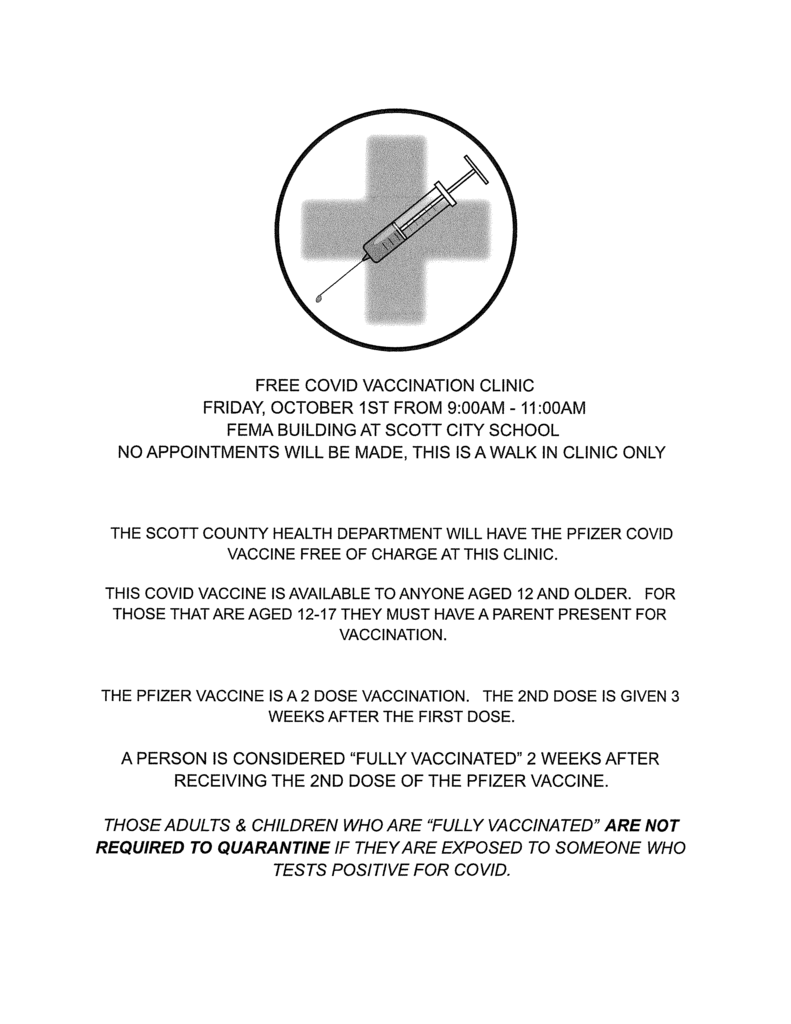 Due to food supplier shortages, we will frequently be revising and updating our breakfast and lunch menus. Please be assured that your child will still be served a full breakfast and lunch. Thank you for your patience and understanding. #SCGrowAs1

We have added a MS Girls Basketball game for Thursday 10/14 at Greenville. It will start at 6:00. Go Rams!

Congrats to Jackson and Layla for each finishing 11th at the Dexter meet today!