Athletic Updates: -MS Football will play at Portageville this Thursday 9/2 at 6:00. Bus leaves at 4:00. -JV Volleyball tournament at home on 9/25 has been canceled.

Afterschool Middle School Coding for today ,Tuesday August 31st has been canceled. Go Rams

Can't make tonight's home volleyball game against Malden? Tune in to our SCVideo YouTube channel at
https://www.youtube.com/c/SCVideo
and catch all the action! Good luck Rams! #GoRams #SCGrowAs1

Today we are sending home AMI folders with students in grades K-4. Please check your child's backpack and put this folder in a safe place. This folder contains assignments that your child would complete in the event of a virtual learning day. Thank you for your continued support and an amazing start to the year. #WeAreSCE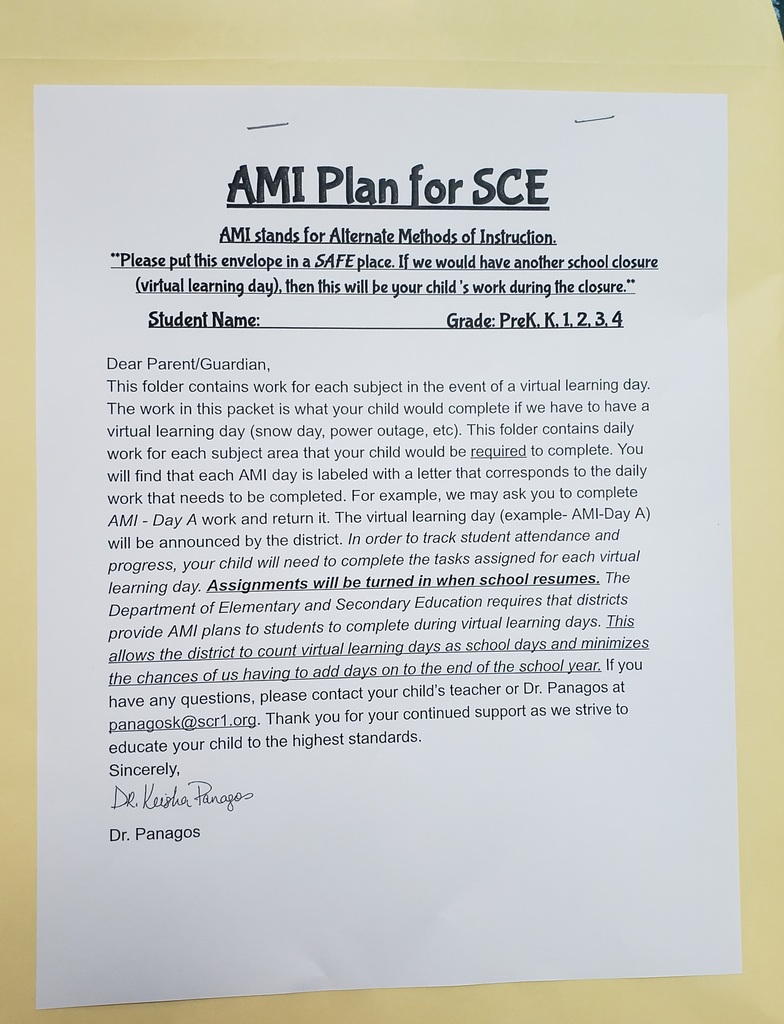 SCE Calendar. #WeAreSCE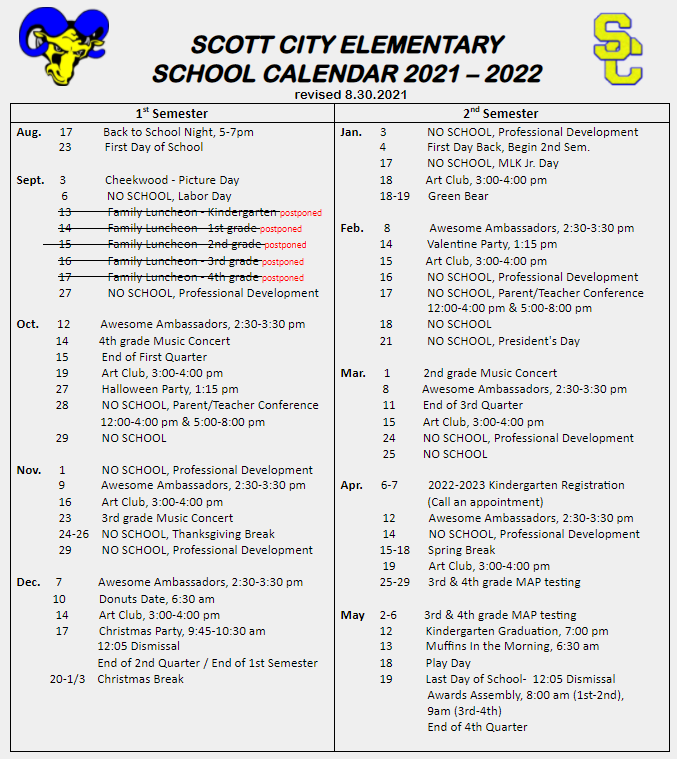 To help mitigate the spread of COVID-19, we have decided to postpone our Family Luncheons that were scheduled for the week of Sept. 13-17. #WeAreSCE

Last day to order a homecoming shirt is this Tuesday, August 31st!

Athletic Events This Week 🏐🏈🐏 Monday 8/30 -Volleyball vs. Malden (5:00) Tuesday 8/31: No Events Wednesday 9/1 -Volleyball at Fredericktown (5:30) Thursday 9/2 -JV Volleyball Tournament at Bernie (5:00, 6:00, 9:00) Friday 9/3 -Football vs. St. Vincent (7:00) *Senior Night -JV Volleyball Tournament at Bernie (TBD) Saturday 9/4: No Events

Upcoming Athletic Events: Tonight 8/27 (7:00)- Varsity Football at Dexter Tomorrow Morning 8/28 (8:00)- HS Cross Country and Jackson City Park Go Rams!

For our HS Cross Country meet Saturday morning at Jackson, it will now start at 8 am due to the heat. Go Rams!

Tomorrow is the last day for High School class schedule changes. Go Rams

We have moved our MS Girls Basketball game that was scheduled for 9/21 at Bloomfield. It will now be played on 10/1 at 5:00 and it will be a home game at Scott City. Thanks.

Our MS Football game for next Thursday 9/2 vs. East Prairie has been canceled due to them having to quarantine their entire team. We will look for an opponent to replace them, or another date to reschedule the game vs. East Prairie. We will keep you updated. Thanks.

Beginning tomorrow, August 26th, the Scott City School District will move from COVID risk level Green to risk level Yellow. On our school website,
https://www.scr1.org/
, you'll also find a letter from our Superintendent, Mr. Umfleet, that talks in greater detail about our plan as a school and answers a lot of the questions many of our parents have. Masks will be highly recommended, but not mandatory, for all students and staff. You can find out more about our COVID risk level in our Safe to Return to School Plan at the top of our school website. #SCGrowAs1

If you have a virtual student or a student that is currently in quarantine that needs meal service, your student can still receive a free school lunch. You can sign up and find instructions on our website by visiting the Community Information page,
https://www.scr1.org/page/community
. This week the cutoff time for signup is Friday, August 27th at noon. Meals are picked up every Monday from 8am until 10am at the school. #SCGrowAs1

Our JV Football game that is scheduled for Monday 8/30 vs. Poplar Bluff has been canceled. Thank you and sorry for any inconvenience.

A big shout out to our community that showed up today for a prayer walk through our school! It takes a village! #SCGrowAs1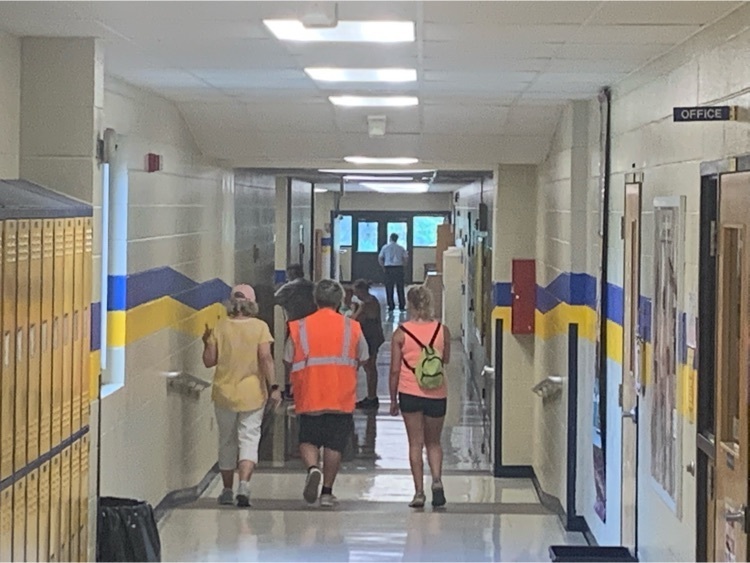 MS football practice tomorrow evening will be 5:00-6:30.

CTC does not start until Wednesday 8/25/21. If you are a morning CTC student you need to be at school at 11 am on Monday and Tuesday. If you are afternoon CTC student you need to be at school at 8:00. You will then be able to leave after your morning school schedule on Monday and Tuesday. Any questions please call 264-2131. Go Rams

Introducing Private Second Class Brett Boswell. Today Brett graduated from basic training at Fort Leonard Wood. On Monday, he will be returning to S.C. High School where he will be finishing his senior year. After graduation Brett will be moving on to his next phase of training. Congratulations Private Second Class Brett Boswell. We are so proud of you and your decision to serve in the U.S. Army.